— -- Approximately 1,000 members of the Neptune City, New Jersey, community gathered on Saturday to attend a memorial and celebration of the life of Sarah Stern, who disappeared on on Dec. 2, 2016, at age 19.
Sarah Stern's father, Michael Stern, told ABC News that Sarah, his vivacious, artistic, light-hearted daughter and only child, would have wanted the event to be more celebration than requiem. And he says he got his wish.
"Pretty awesome to see so many people come out for Sarah," Michael Stern said. "They knew we were celebrating her life and that was a good time."
Four months after Sarah's disappearance last December, her high school friends Preston Taylor and Liam McAtasney, both 19 at the time, were taken into police custody. Prosecutors say McAtasney murdered Sarah and Taylor helped him throw her body off the Belmar Bridge into the Shark River. Despite a persistent search by the community, Sarah's body has never been recovered.
Taylor was originally charged with conspiracy to commit robbery and felony murder among a handful of smaller charges, but has accepted a plea deal pending his cooperation in McAtasney's trial, which is expected to begin sometime in early 2018. McAtasney pleaded not guilty to the murder charges and other charges against him, and maintains his innocence.
The memorial event was held at the Neptune City Community Center, where Michael Stern stood in a receiving line for eight hours as the community paid its respects. There were moments of ceremony throughout the afternoon, beginning with a Catholic priest who praised Michael's strength, sharing inspiration from widely different sources, such as The New Yorker and Ecclesiastes.
More than a dozen of Sarah's teachers took the stage, many of them speaking about their fond memories of Sarah pulling playful pranks to lift their spirits or speaking about her "unlimited potential," as principal Tom Campbell said.
"Smart and artistic, loving and kind, that's the legacy Sarah left behind," Sarah's language arts teacher said, in a poem she wrote about the teenager.
Sarah's friends took the stage, giggling through tears as they recounted memories of Sarah, such as how she counted down to July 11 every year because she so loved the convenience store chain 7-11's Free Slurpee Day.
Her friend Maggie Wasacz said Sarah encouraged her friends to be "unapologetically yourself" and "recklessly optimistic," which was also echoed in Sarah's painting that flanked the stage where the speakers addressed the crowd. In fact, "Practice Reckless Optimism" was a mantra that appeared on the dozens of works of Sarah's art that were on display along the walls of the community center.
"To know Sarah was to love her enthusiasm 'to do art,'" said Maureen McConville, Sarah's art teacher of nine years."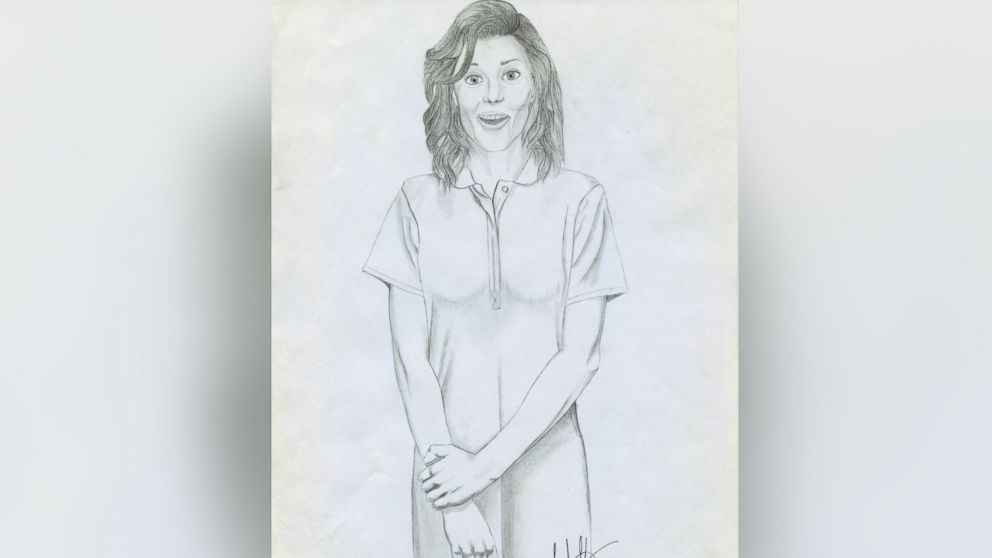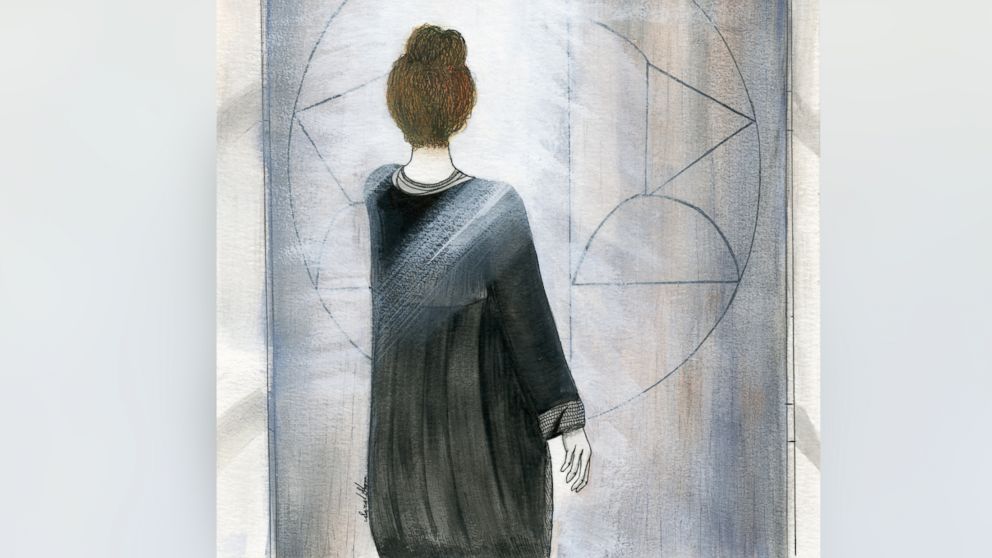 Sarah's family was also invited to take the stage, and several of her cousins recounted kindnesses Sarah offered, such as when she saved a Halloween card for 10 months to give her cousin Chris for a birthday card in August to highlight his favorite holiday.
Sixteen local businesses donated food, drinks, and signage to the event. Officers from the Neptune City Police Department, Office of Emergency Management, Department of Public Works, and the First Aid Squad were all on hand to keep the event running smoothly. Members of the New Jersey State Crisis Counselors Disaster Response team were on hand to speak to anyone who was grieving. For a town of only 4,900 residents, Director of Public Safety Ed Kirchenbaum told ABC News the community pulled together to celebrate Sarah's life and support the Stern family.
A candlelight vigil ended the memorial, with hundreds of Sarah's friends and family lifting flames in her memory.
Michael Stern is also raising money for the Sarah Lee Stern Scholarship Fund to support high school students in the arts to honor his daughter.
Though the court proceedings for McAtasney and Taylor have yet to be completed, Michael Stern says the day provided an opportunity for him to feel a sense of resolution.
"The whole day gave me a sense of closure that I needed," said Stern.
Editor's note: This story has been updated to reflect that Taylor originally was charged with conspiracy to commit robbery and other charges, including felony murder. He has not been charged with conspiracy to commit murder.