— -- The Trump administration had planned to start accepting permits Friday for hunters to bring trophies from elephants hunted in Zimbabwe and Zambia into the United States, saying that new information shows that the practice of trophy hunting actually helps the survival of the endangered species in the wild.
Late Friday, Trump tweeted that lifting the ban was on hold, but only as the administration further reviews the facts.
The U.S. Fish and Wildlife Service and hunting advocates say that hunting big animals like elephants and lions brings in money that countries use for conservation and anti-poaching programs and that wildlife authorities in Zimbabwe provided enough information to support reversing the 2014 ban.
"The Service will continue to monitor the status of the elephant population, the management program for elephants in the country to ensure that the program is promoting the conservation of the species, and whether the participation of U.S. hunters in the program provides a clear benefit to the species," U.S. Fish and Wildlife says in the official notice posted today.
White House press secretary Sarah Sanders was asked about the new policy in the White House briefing Friday and defended the agency's decision based on a review that Fish and Wildlife officials were conducting since the ban was announced in 2014.
"This review established that both Zambia and Zimbabwe had met new standards, strict international conservation standards that allowed Americans to resume hunting in those countries," Sanders said.
The announcement that U.S. Fish and Wildlife would start granting permits to import elephant trophies again was made by U.S. officials at a conservation conference in Tanzania this week hosted by Safari Club International, a hunting and conservation advocacy group.
"These positive findings for Zimbabwe and Zambia demonstrate that the Fish and Wildlife Service recognizes that hunting is beneficial to wildlife and that these range countries know how to manage their elephant populations," said the organization's president, Paul Babaz in a Safari Club blog post."We appreciate the efforts of the Service and the U.S. Department of the Interior to remove barriers to sustainable use conservation for African wildlife."
The Safari Club filed a lawsuit with the National Rifle Association of America to block the ban on elephant trophy imports when it was announced in 2014, according to the blog post.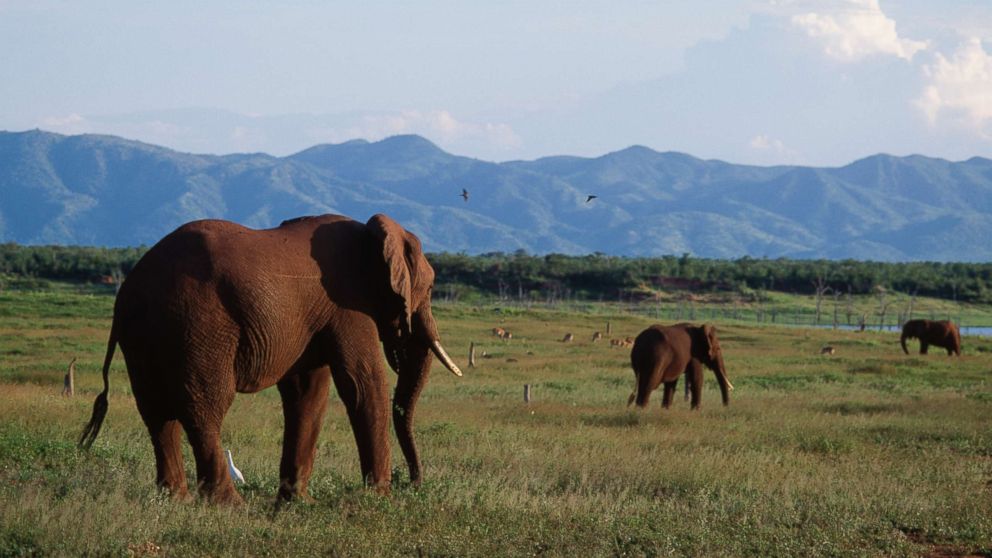 Hunting excursions in Zimbabwe can cost more than $37,000 and hunters also have to pay up to $14,500 for each elephant killed, according to safari hunting websites. A portion of the cost of a hunting trip led by guides includes goes to that country's government to be used for conservation. The ivory from an elephant's tusks is estimated to be worth $21,000 but it is still illegal to import ivory into the U.S. from any country.
Another argument in favor of trophy hunting is that allowing people to hunt animals makes them more valuable and gives local farmers or land owners a reason to care for them.
In 2015 Melville Saayman, a tourism and economics professor from North-West University in South Africa wrote that wildlife populations actually increased in countries that allow hunting like South Africa and Namibia and face more threats from poaching in areas where hunting is not allowed.
"From a conservation point of view wildlife is not doing well and one of the reasons for this is because hunting creates huge value. People protect what is valuable to them. And if hunting helps them get money and other goods from the animal, it is certainly in their best interests to look after the animals," Saayman wrote.
But conservation advocates say that elephants bring in much more revenue from tourists who want to see them alive. A report from the David Sheldrick Wildlife Trust estimates that an elephant brings in $23,000 a year, or $1.6 million over its lifetime.
Animal advocates also say that hunting endangered species is unethical and shouldn't be used to generate money for the government.
"It's impossible to sustainably harvest a species that's declining," Sebastian Troeng, executive vice president of Conservation International said. "The notion that killing elephants is helping elephants doesn't hold water."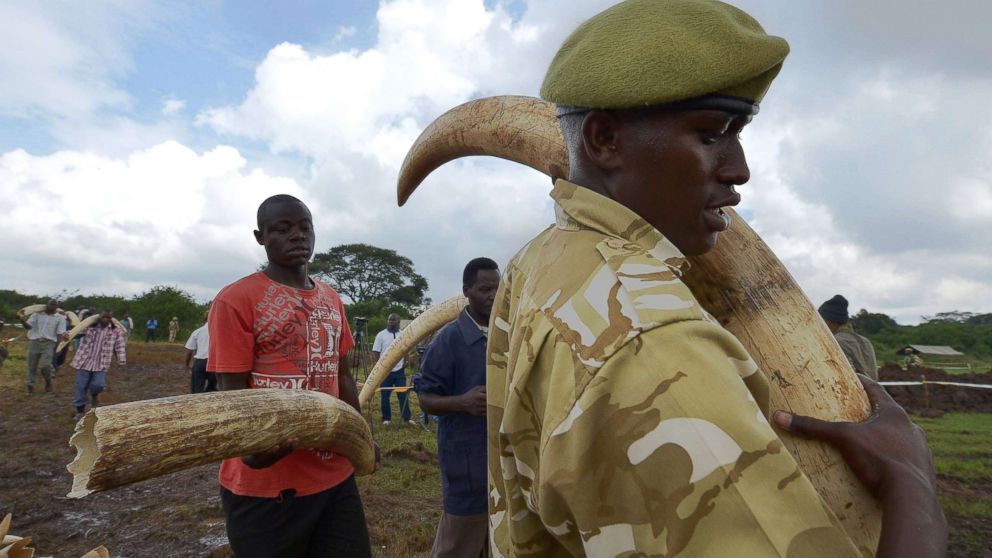 Wayne Pacelle, president of the Humane Society of United States, says using conservation to support hunting doesn't make any sense because people travel to these countries to see live animals in the wild.
"You shouldn't be conducting unethical activities to create commerce," Pacelle said Thursday, adding that other countries like Kenya have banned sports hunting completely.
He also said that he thinks the argument that money from hunting is used for conservation doesn't hold up, giving the example that Zimbabwe's government has struggled with corruption for years and is in the middle of a volatile political situation.
"It's laughable to think that somehow they have strict controls in Zimbabwe," Pacelle said.
Savanna elephant populations declined by 30 percent across 18 countries in Africa from 2007 to 2014, according to the Great Elephant Census published last year, which put their remaining numbers at just over 350,000.
The elephant population declined 6 percent overall in Zimbabwe but dropped by 74 percent within one specific region. Elephants saw "substantial declines along the Zambezi River," in Zambia while other areas of that country were stable, according to the census.