Hurricane Dorian, now a powerful Category 4 storm with 150 mph winds, is set to target the coasts of Georgia and the Carolinas, where it may approach as a Category 2, bringing a life-threatening storm surge.
But residents of Florida, where the storm was initially expected to strike, should still be on alert for impacts. As of Saturday evening, a tropical storm watch has been issued along portions of Florida's east coast.
The cities of Brunswick, Georgia; Charleston, South Carolina; and Wilmington, North Carolina, could all see more than six inches of rain, according to the latest forecast.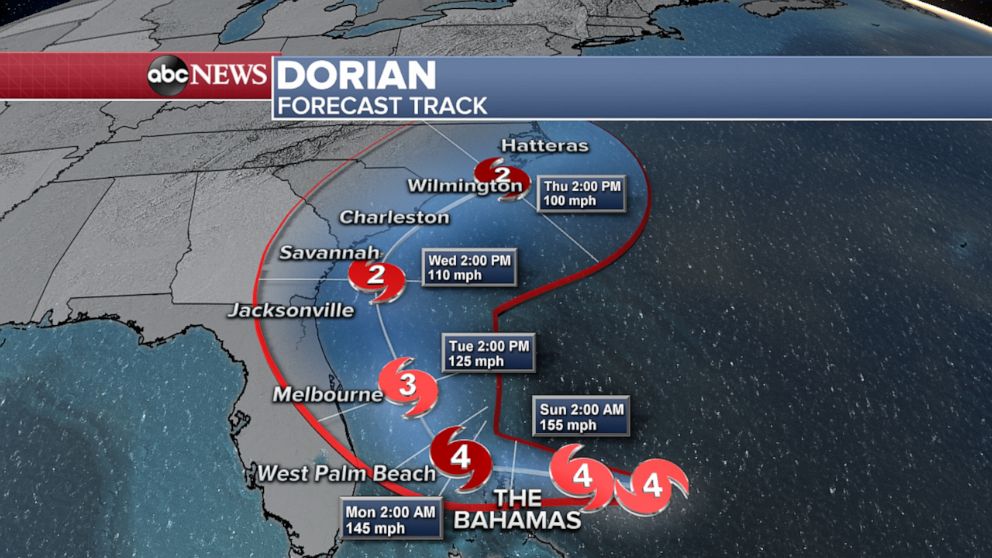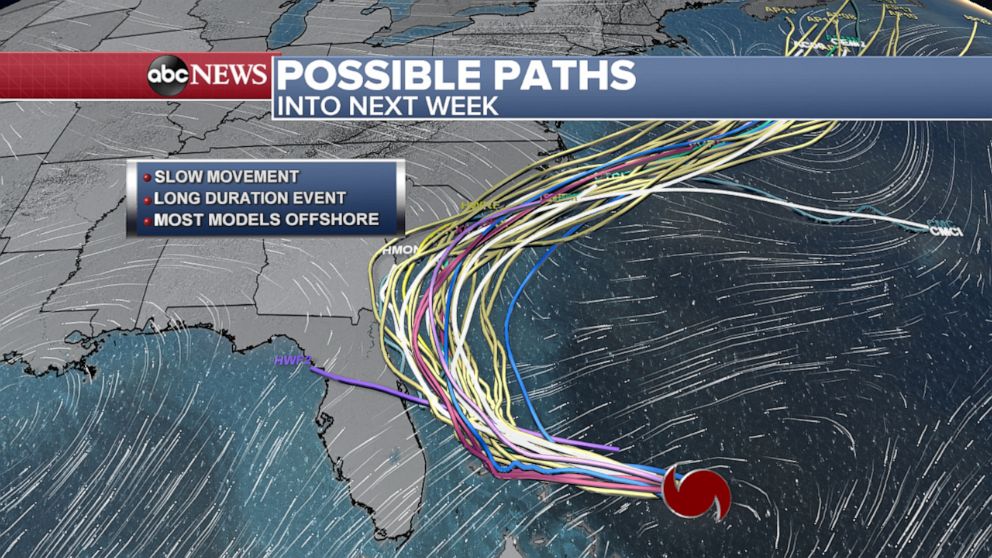 Officials in South Carolina and Georgia have declared states of emergency.
"Given the strength and unpredictability of the storm, we must prepare for every possible scenario," South Carolina Gov. Henry McMaster said Saturday. "We encourage all South Carolinians who may be impacted by Hurricane Dorian to be vigilant and prepare now -- there is no reason for delay."
Federal teams are already in Georgia and are headed to South Carolina and North Carolina, Jeff Byard, associate administrator for the Office of Response and Recovery at FEMA, told "Good Morning America" on Saturday.
Earlier projections had Dorian making landfall in Florida on Tuesday as a monstrous Category 4 storm.
Despite the new track, Floridians should still expect to see dangerous storm surge on the state's east coast -- and Florida Gov. Ron DeSantis is urging residents to "remain vigilant and prepared."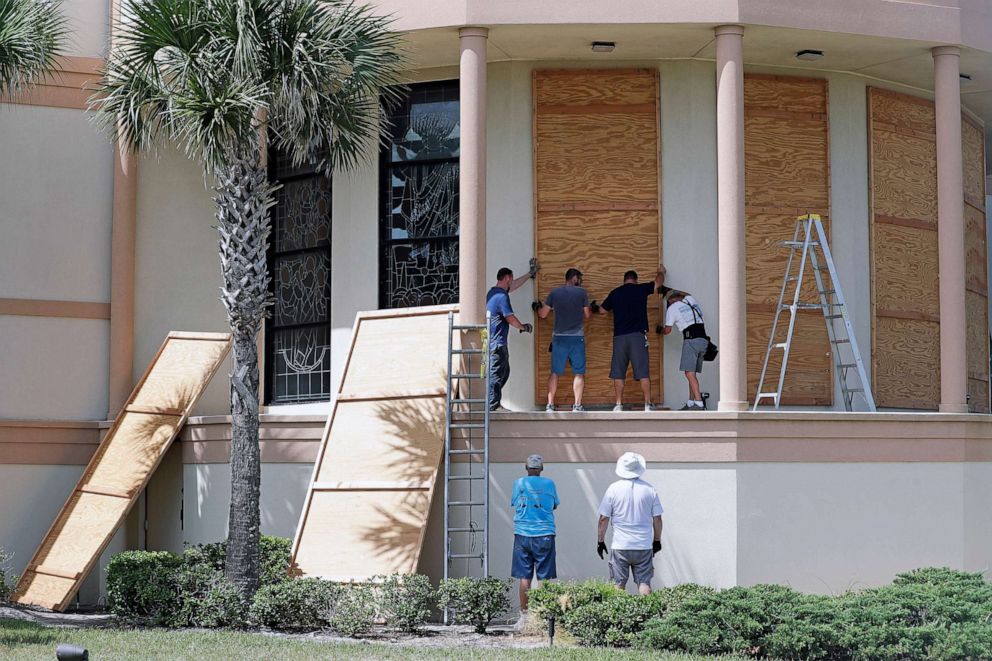 "Even if it doesn't directly strike Florida, this is a big, powerful storm," DeSantis said during a news conference Saturday.
"A bump in one direction or the other can have really significant ramifications in terms of impact," the governor warned. "Everyone should continue to monitor the storm and follow the direction from your local officials."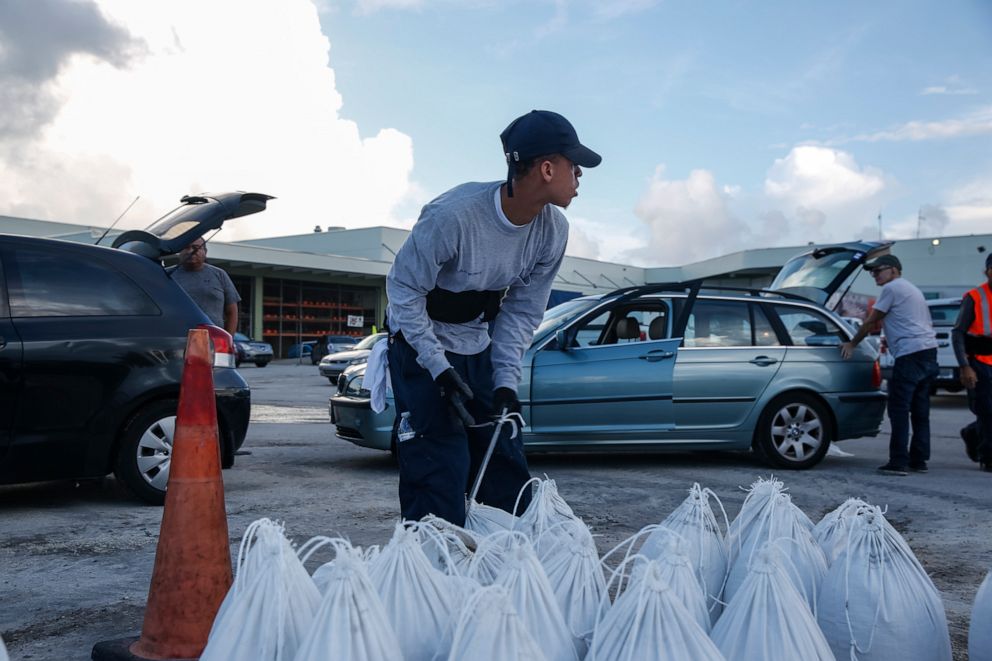 A tropical storm watch has been issued along portions of the east coast of Florida, from Deerfield Beach to Sebastian Inlet.
Some evacuation orders in Florida remain in effect. Those in low-lying areas and mobile homes in Brevard County are under mandatory evacuation orders beginning Monday morning.
"This is not your government saying we're out of harm's way," Brevard County Public Safety Director Matt Wallace said. "This is still a killer storm."
Miami Dade County Mayor Carlos Giménez on Saturday urged residents in South Florida to "prepare, wait and see," calling it "way too early to let our guard down," he said.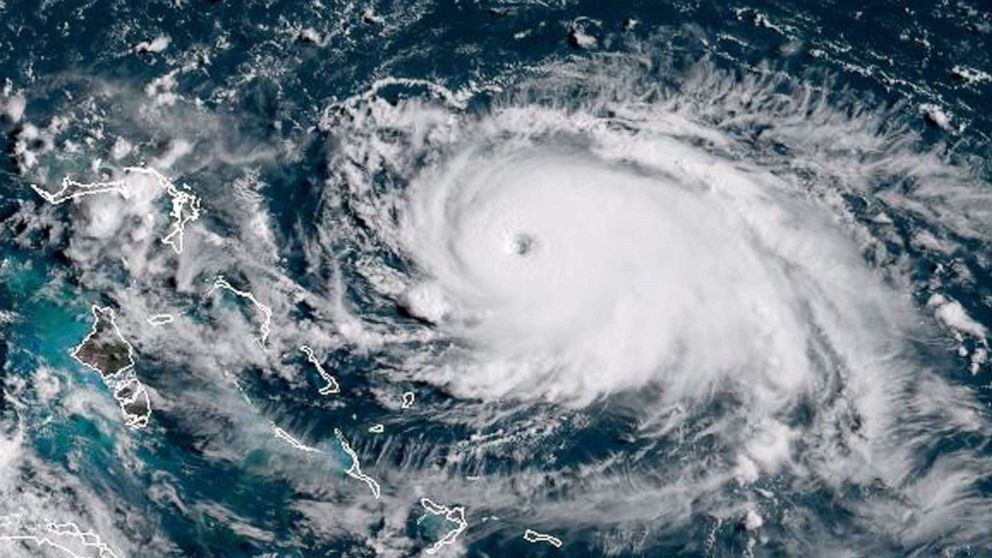 In Jacksonville, where Saturday brought sunny beach weather, Mayor Lenny Curry urged residents to be vigilant and aware of their evacuation zone.
"I need people at the beach and I need people in the city that are in low-lying areas that could have river impacts to be very aware -- know your area," the mayor told ABC News."If you historically have had flooding when we've had storms, you need to be fortifying your home right now, moving whatever valuables you have and paying attention in the event we ask you to leave."
"Being prepared is pretty important," one Jacksonville dad told ABC News. "We live on the water off the intercoastal waterway so we're pretty well-versed in the storms."
"We did actually book a hotel in Tallahassee ... just in case," he said.
Some models show Dorian just brushing the Southeast coast with storm surge and gusty winds and then moving out to sea, without making landfall. Forecasts may still change as Dorian creeps closer to the U.S. over the next several days.
As residents in the Southeast scramble to prepare, those in the Bahamas are bracing for a direct hit.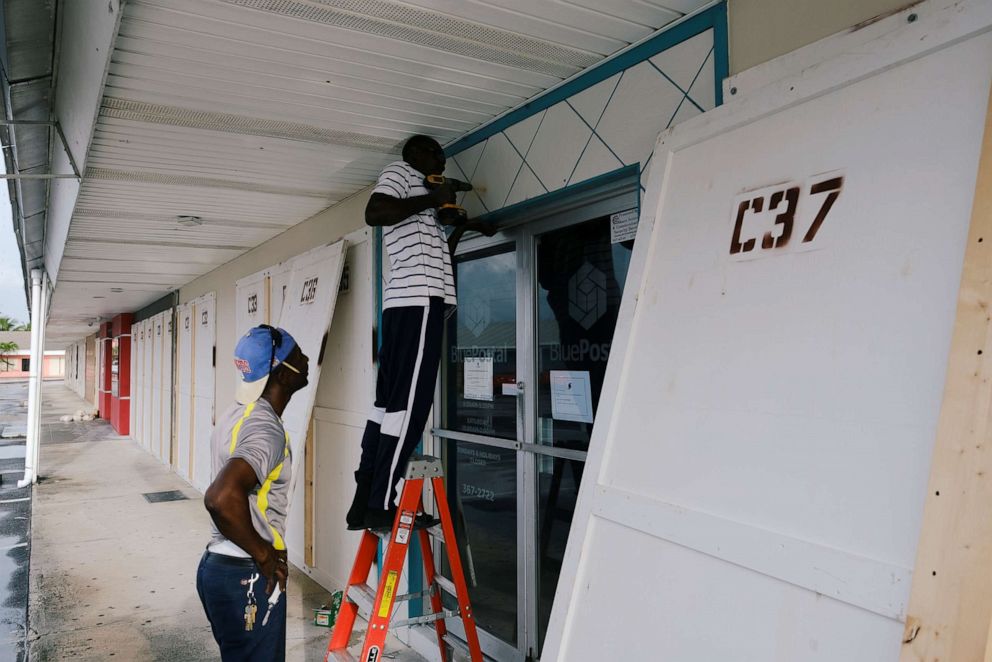 Dorian could strike the Bahamas as a high-end Category 4 storm on Sunday, bringing destructive winds, life-threatening storm surge and torrential rainfall -- particularly to Grand Bahama Island and the Abaco Islands.
The worst of the wind and rain will hit Sunday afternoon and evening, winding down on Monday.
"Let me be extremely clear: Those who refuse to evacuate place themselves in great danger from this very powerful and potentially life-threatening hurricane," Bahamas Prime Minister Hubert Minnis said Friday. "Do not be foolish and try to brave out this hurricane."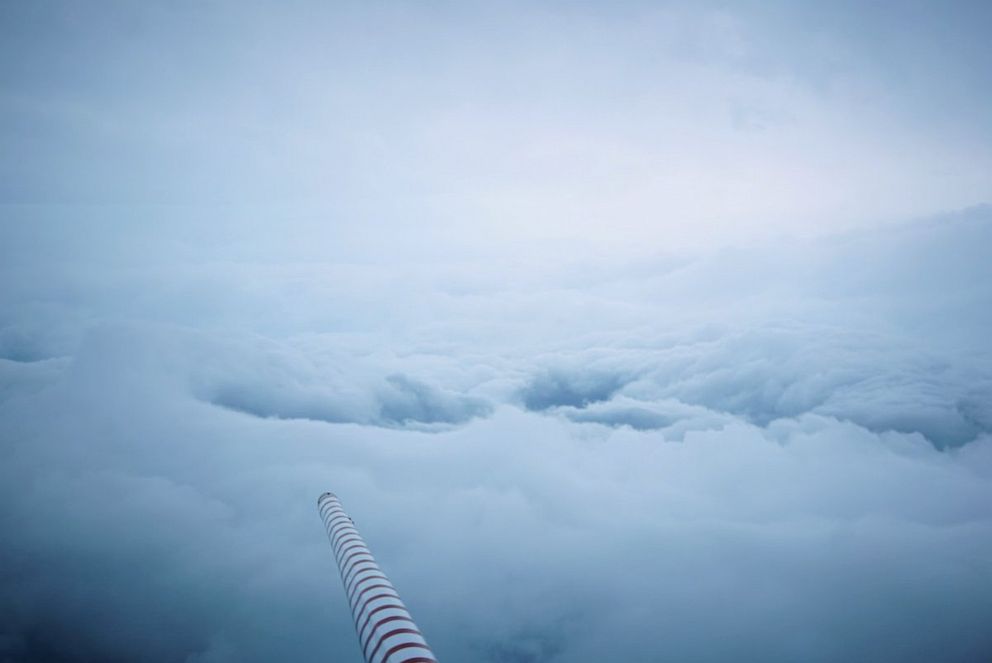 But Victoria Archer told ABC News she and her husband are riding out the storm from their home in the Bahamas.
Archer said she never worries and that she stocked up on supplies, water and food two weeks ago.
"I'm always prepared," she said. "I got everything I need."
ABC News' Kaylee Hartung, Matthew Claiborne, Marcus Moore and Mina Kaji contributed to this report.