Powerful Hurricane Hector, churning in the Pacific with 125 mph winds, was set to lash the big island of Hawaii with tropical storm force gusts and dangerous surf, according to the National Weather Service.
Though the core of the Category 3 storm -- it was downgraded earlier Wednesday from Category 4 -- is expected to pass well to the south of the island, tropical storm conditions are expected, with the strongest winds "downslope from mountains, across elevated terrain, over headlands, and through gaps," the weather service said in its latest advisory.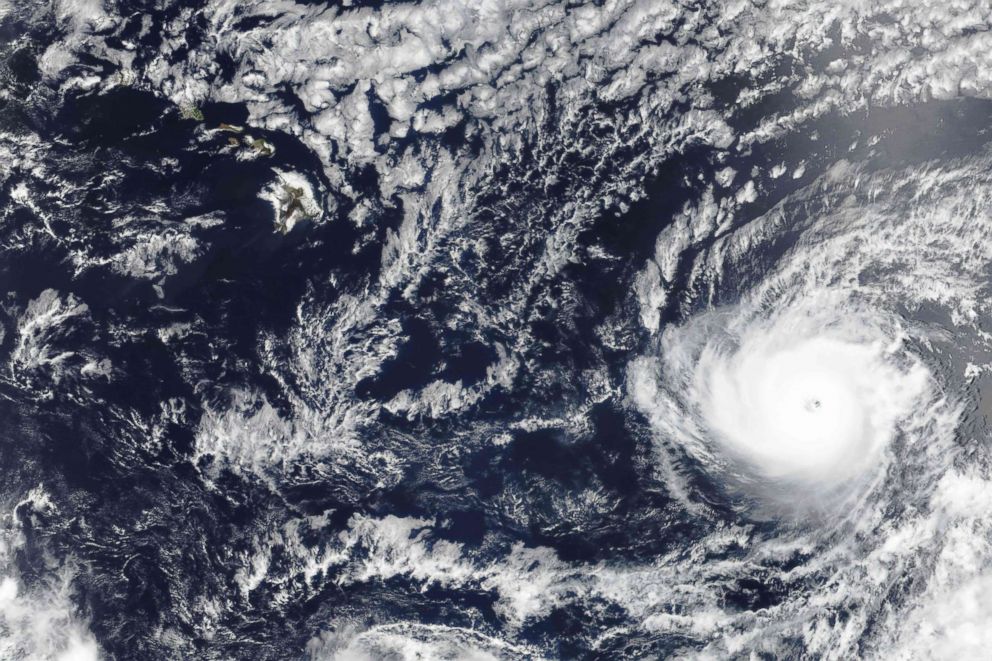 The center of the storm was bout 240 miles southeast of the town of Hilo as of 5 a.m. local time and was moving westward at a speed of 16 mph. Hurricane-force winds extended 35 miles from the center and tropical-storm force winds 105 miles.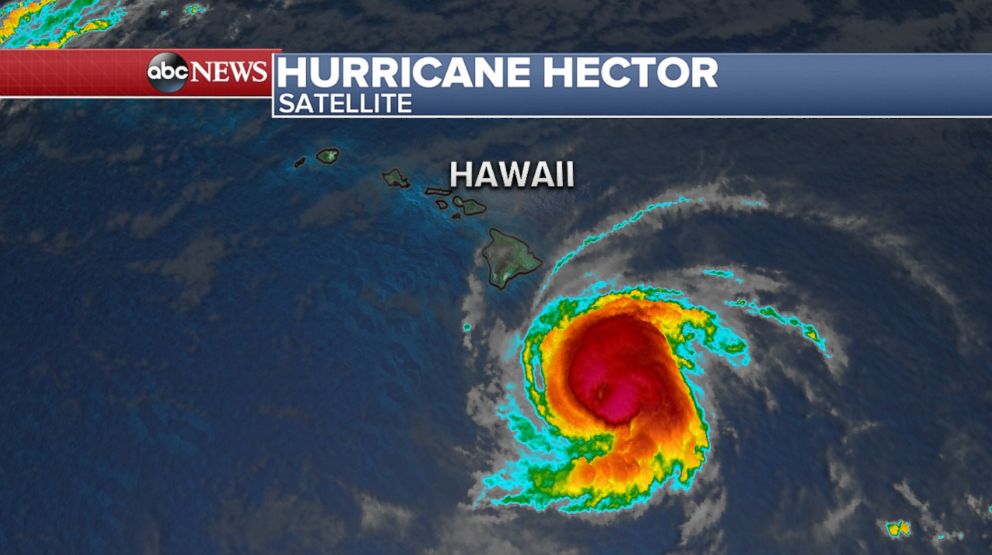 It appears that Hector will continue to slowly weaken over the next 24 to 48 hours after running into dry air and cooler ocean water, according to ABC News meteorologists.
Active Pacific Ocean
The ABC News meteorology team is also watching two other tropical cyclones in the Pacific Ocean.
Hurricane John is forecast to move northwest, parallel to Baja California, and miss the popular resort of Cabo San Lucas.
And Tropical Storm Kristy, which is in the middle of the eastern Pacific, poses no threat to any landmass at this time.