— -- Puerto Rico Gov. Ricardo Rosselló said Wednesday that Hurricane Maria is "probably the single biggest hurricane catastrophe in the history of the U.S."
Maria battered the island after it made landfall as a powerful category 4 storm last week, leaving residents there with dwindling supplies of drinking water and without power and cellphone service.
Rosselló continued his calls for action from Congress in the wake of the hurricane while speaking from Camp Santiago on the Puerto Rico National Guard base in the hard-hit town of Salinas Wednesday afternoon, adding that funds from the Puerto Rican government are running low.
"This is without a doubt a catastrophe, and it needs to be treated as such," he said.
Rosselló insisted that Puerto Rico's government is doing everything it can to spread the food, fuel and supplies it has received. The biggest challenge on the ground has been logistics, he said, adding that the government needs to ensure that resources are being delivered to those who need it.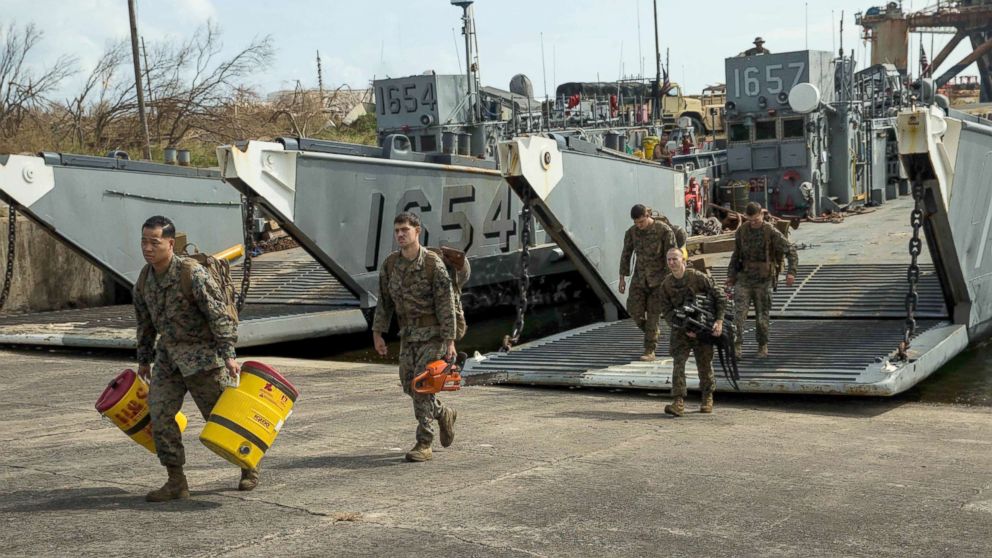 After arriving on the base in a Black Hawk military helicopter, Rosselló delivered a satellite phone to Salinas Mayor Karilyn Bonilla. Maria decimated the town, destroying about 80 percent of wooden structures.
Only 4 percent of the island currently has electricity, most of which is concentrated around hospitals, said the executive director of the Electrical Energy Authority.
About 80 percent of telecommunications are still down, and just over half of the island has potable water, Rosselló said.
Rosselló said that the economy on the island will be "stale" for the next month.
"We need to assume there is no economy in Puerto Rico right now," he said.
A temporary improvement has been made to the Guajataca Dam, which was in danger of collapsing, after two engineers inspected the dam, Rosselló said.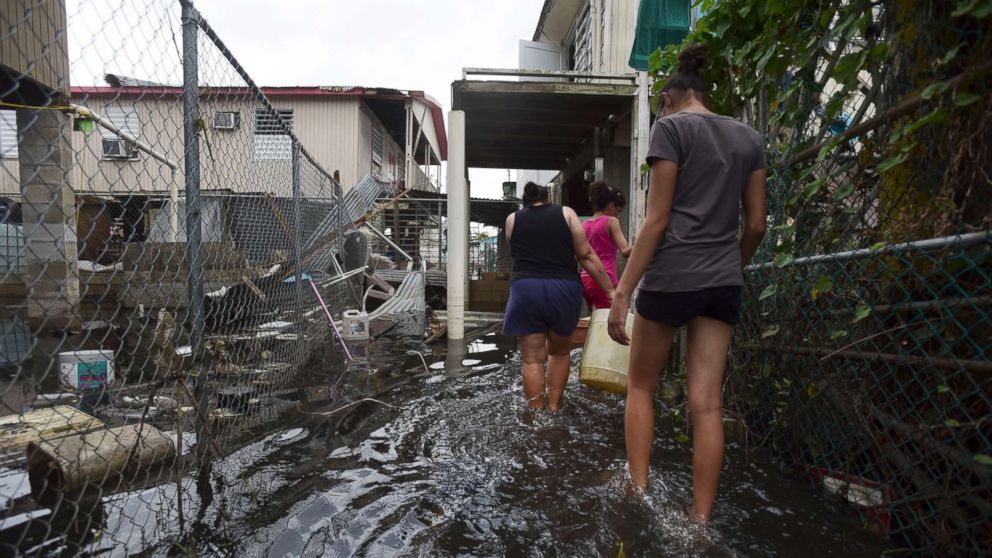 For the first time in a disaster relief situation, the Red Cross has set up a mobile command center on the island that contains a public hotspot people can use to contact try and contact their families. The Red Cross set up a satellite dish and charging stations in the town of Vega Alta, and satellite phones are being provided to those who have trouble connecting.
The mobile hotspot will be traveling all over the island until the Red Cross feels it is no longer needed.
"I want to let those family members know that we will not stop until we can have you communicate with your family on the mainland," Rosselló said when asked by ABC News what he would tell to Puerto Ricans who have not heard from their families in more than a week.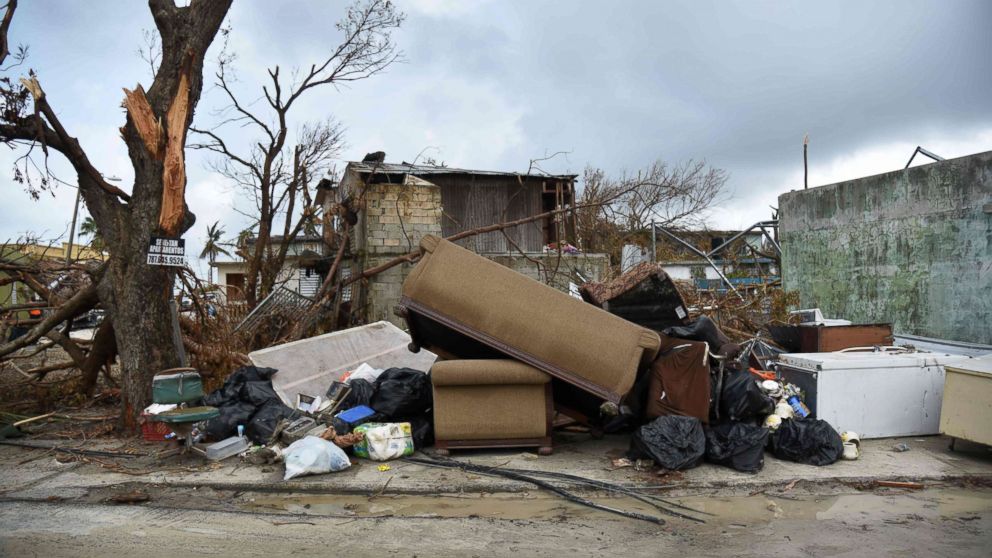 Rosselló said he can relate to the anxiety felt by those residents after he himself was not able to talk to his family in Puerto Rico for two days after the storm hit.
"Believe me ... the government, the mayors, our whole government is working tirelessly so that we can make sure your loved ones are safe.
By Thursday, FEMA and government emergency workers will have reached every town in Puerto Rico, Rosselló said.
ABC News' Eva Pilgrim contributed to this report.