— -- The beleaguered Caribbean nation of Haiti may be unprepared for Hurricane Matthew and could face a "life and death" situation if cholera spreads as a result of the storm, relief workers there say.
The hurricane made landfall in Haiti earlier this morning, hitting the western shores of the country with 145 mph winds. According to firsthand reports and videos on social media, the storm is already causing significant damage.
Torrential rain and flooding are expected in some areas.
The strength of the storm is particularly unnerving for residents of a country with a notoriously weak infrastructure, one that ranked 10th in the world on the independent, nonpartisan Fund for Peace's fragile states index, which focuses on indicators of risk for nations.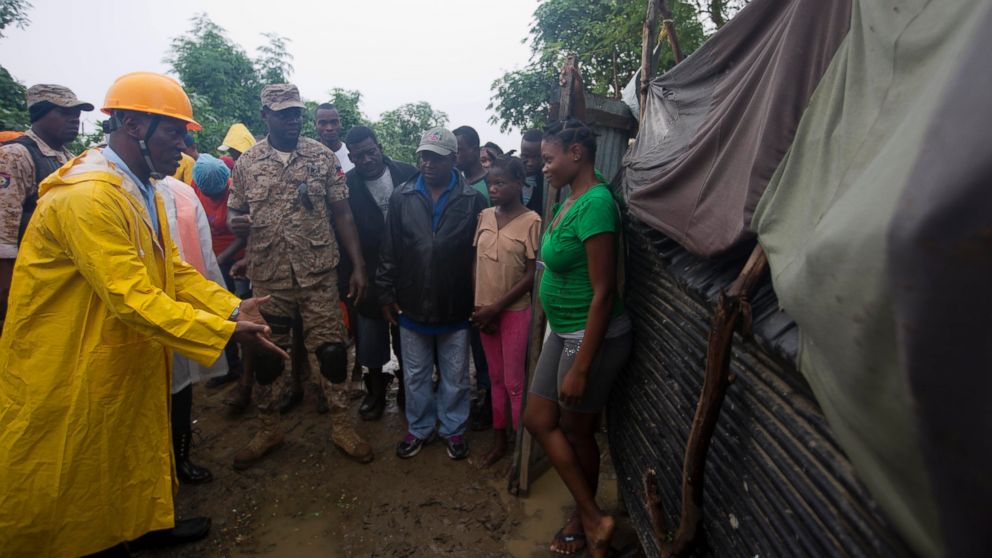 The World Bank calls Haiti "the poorest country in the Western Hemisphere" and lists the country as having a per capita annual income of $250. Roughly 80 percent of the rural Haitian population lives in poverty, according to the World Bank.
The timing of the storm, six years removed from an earthquake that killed hundreds of thousands of people, puts the country at a disadvantage because of the degree to which Haiti has struggled to recover from that disaster.
Haiti is still in the middle of a housing crisis as a result of the earthquake, according to Amnesty International, and many lower-income residents remain displaced.
Thousands of Haitians are seeking emergency shelter as result of the storm.
Eric Lotz, the deputy national director for Operation Blessing International in Haiti, has lived in the country for 10 years, working on increasing nutrition and providing clean water to Haitians. He said he has witnessed 10 houses made of sheet metal blow apart because of Hurricane Matthew.
He also said that Haiti is uniquely susceptible to crisis situations resulting from natural disasters.
"The warning system here is not adequate, so not enough people receive the message that a storm is coming," he said, adding that few people own televisions or radios. "EMS is inadequate as well, so both of those things are problems."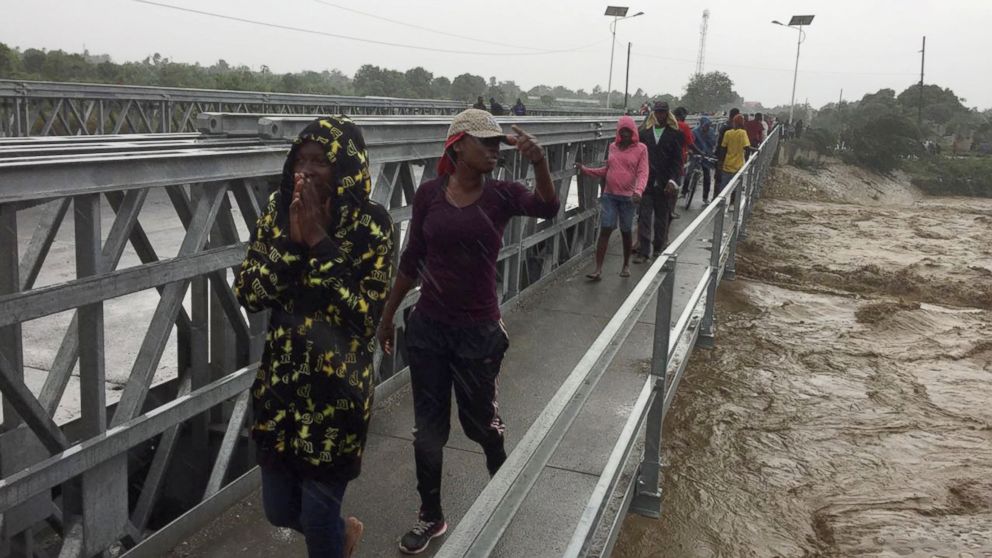 Lotz said that flooding in low-lying areas is a particular problem and that his organization is monitoring the potential spread of cholera, a recurring and deadly problem in Haiti, due to the storm.
Cholera can occur "when latrines are breached and leak," contaminating a water supply, he said.
"The danger with a disease like cholera is that you can be dead within four hours, and if you live an hour away from the hospital, your chances of making it through are quite slim," Lotz said. "That makes it a matter of life and death."
The United Nations admitted some responsibility this August for the role its troops played in spreading cholera after the 2010 earthquake but said that it is protected by diplomatic immunity from compensation claims made by victims' families.
Christina Cadet, a Haitian resident who volunteered for CARE Haiti during the 2010 earthquake, told ABC News that many people were placed in shelters, but she worried that the country was unprepared to deal with Hurricane Matthew.
About 6,000 people were being housed in temporary shelters, Haiti's civil protection service announced on Twitter.