Sally made landfall near Gulf Shores, Alabama, as a dangerous Category 2 hurricane Wednesday morning, and is slamming the Gulf Coast with torrential rain and catastrophic flooding.
The latest
Sally, now a tropical depression, is crawling north-northeast at 9 mph, near Dothan, Alabama.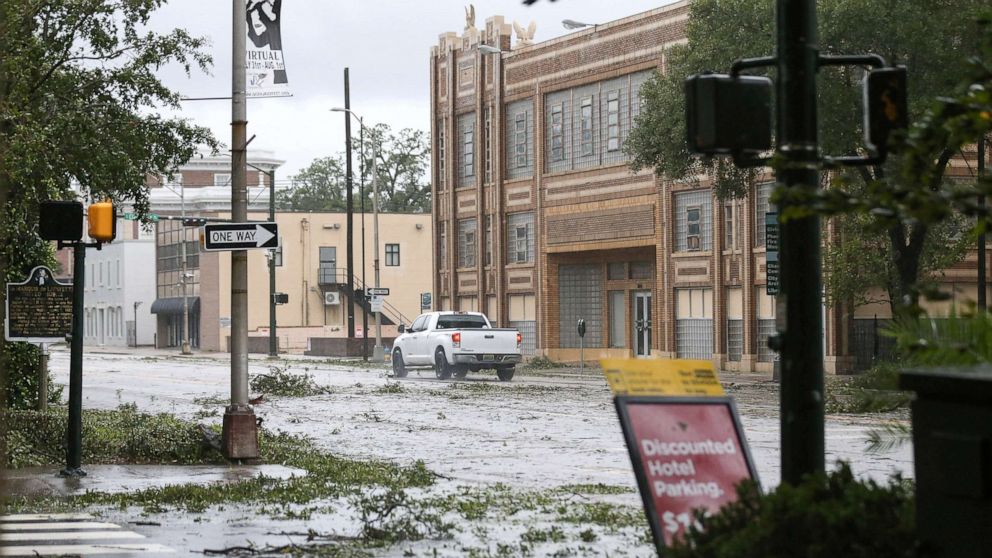 Even though Sally is weakening in terms of wind speed, the torrential rain is extremely dangerous, especially in eastern Alabama and western Georgia.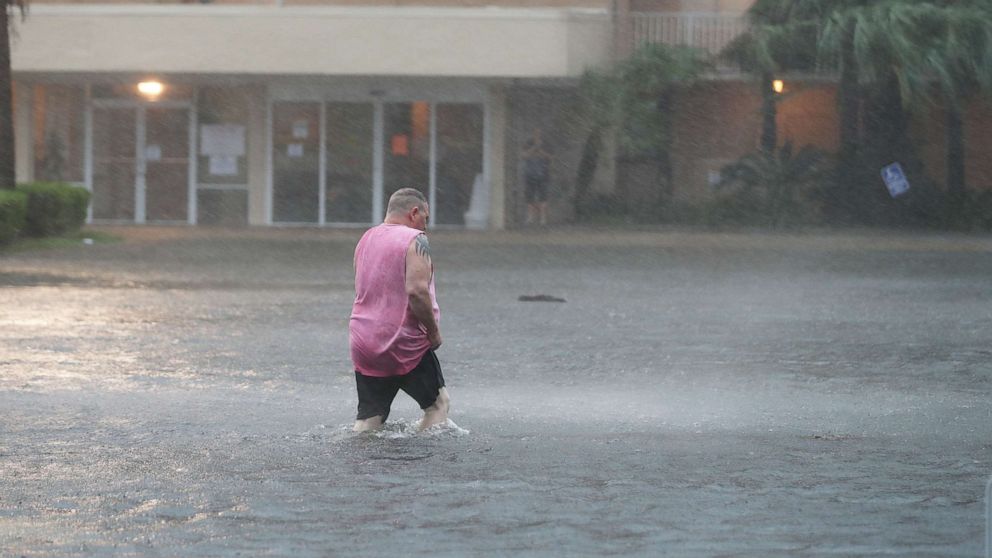 Parts of western Florida and the southeastern Alabama coast are under flash flood emergencies through the evening. Roughly 544,598 customers have lost power in Georgia, Mississippi, Florida and Alabama.
Officials in Baldwin County, Alabama, reported "major to catastrophic flooding," urging residents to stay off the roads.
The water is continuing to rise and crews are conducting search-and-rescue efforts at homes where residents are trapped, said Sherry-Lea Bloodworth Botop, spokesperson for Baldwin County Emergency Management.
Some people have been airlifted from shelters, Botop said.
At least 90% of the county is without power, she added.
In Florida's Walton County, a man was running out of oxygen when waist-deep floodwaters filled his home. Deputies and a good Samaritan helped him evacuate.
In Florida's Santa Rosa County, officials reported downed trees and power lines and said emergency crews were "only responding to high water calls due to the high wind and the excessive rain."
Escambia County, Florida, is facing massive flooding due to the historic rainfall, local officials said. Water rescue operations are ongoing there as residents in about 300 homes did not evacuate, officials said. Escambia County Public Safety Director Jason Rogers said 200 National Guardsmen are expected to arrive Thursday.
In Pensacola, located in Escambia County, where wind gusts reached 92 mph, the flooding is extremely dangerous.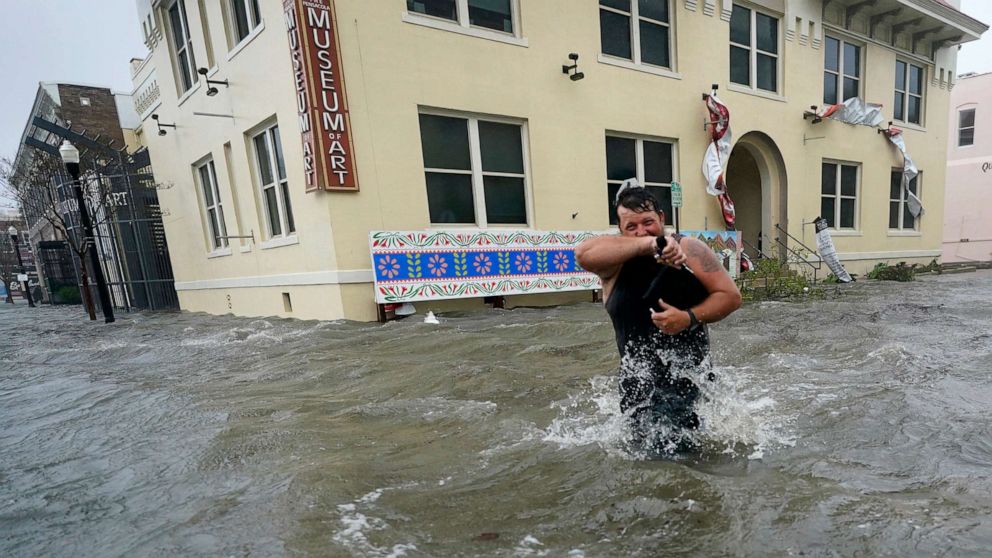 Downtown Pensacola was submerged under 3 to 4 feet of rain Wednesday morning.
Nearly 25 inches of rainfall hit Pensacola while storm surge in the area climbed to 5.5 feet.
"Flooded roadways and intersections, along with hazardous debris in roadways (locations), have become too numerous to list," the Pensacola Police Department said. "Please stay off the roadways now."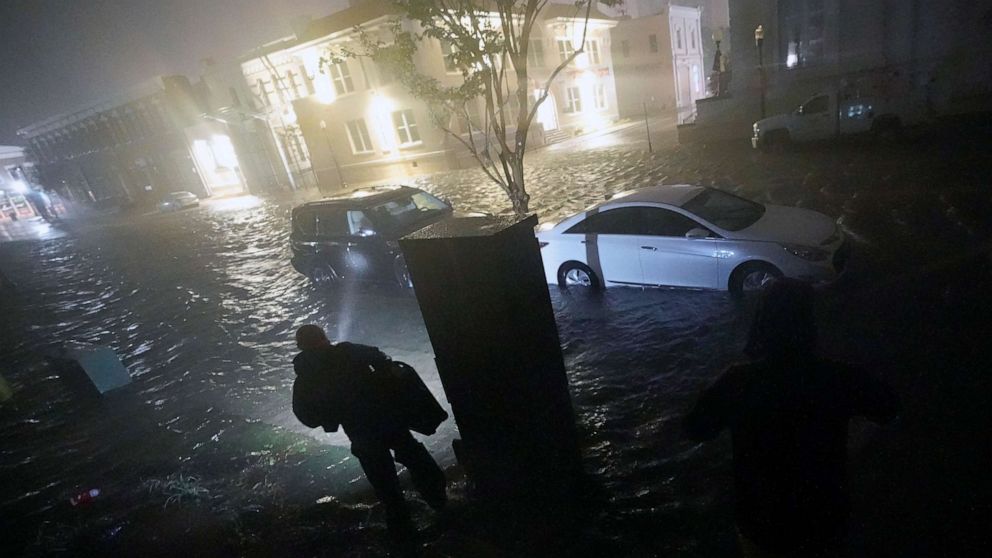 Sally even destroyed a Pensacola bridge; local authorities posted this photo showing the missing section.
Pensacola Mayor Grover C. Robinson told ABC News Live that winds made it difficult for crews to inspect the damage. He urged residents not to go out.
"One of the biggest problems that our police department had today was getting cars that would drive into running water and get stuck. So it wasn't people trying to evacuate during the middle of the storm it was the people, sightseers, who wanted to get out after the storm," he said. "So right now, if you could stay home, wait for us to get through and then we can get out there and see everything."
Robinson also noted that the city has an issue with shelters, due to the coronavirus pandemic.
"We used to pack a lot of people into a shelter. We can't do that with COVID," he said.
Florida Gov. Ron DeSantis said during a news conference Wednesday evening that there were no credible reports of fatalities in Florida.
"Be mindful of the rivers rising. Remain vigilant," he said.
The storm forced some Alabama first responders to stay indoors -- the Orange Beach Police Department said it could no longer respond to calls.
"Present conditions are preventing us from answering calls at this time. Please take all measures to be as safe as possible," the department tweeted. "If you have the option to move to higher ground do so now."
As of Wednesday evening, power outages were impacting more than 287,000 customers in Alabama, 252,000 customers in Florida, 3,100 customers in Georgia and 739 customers in Mississippi.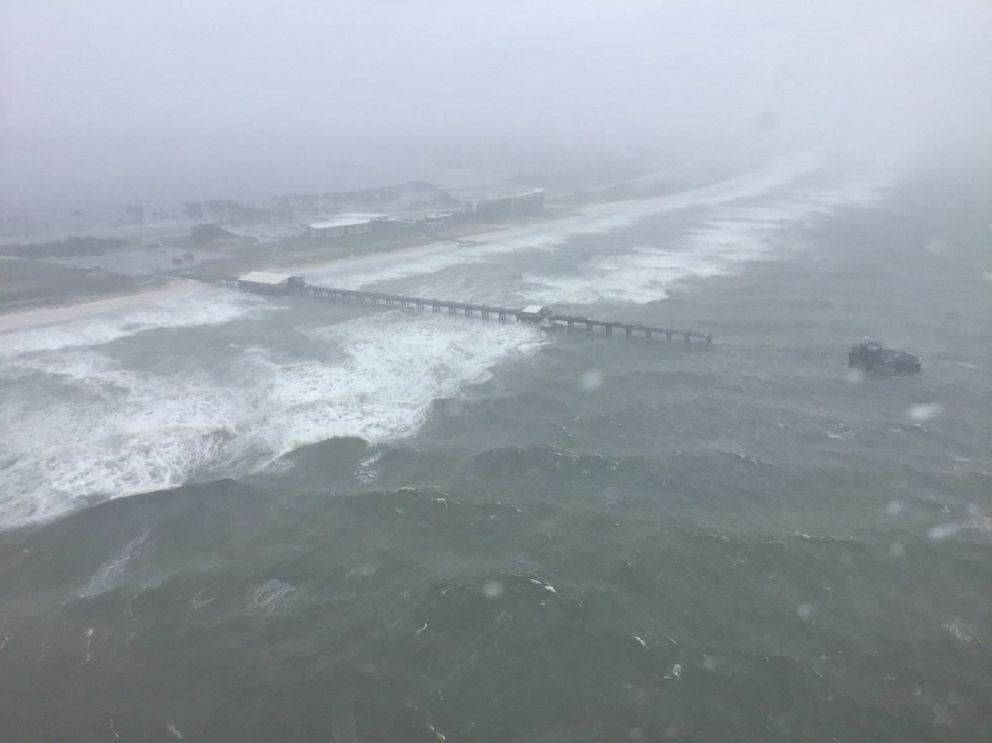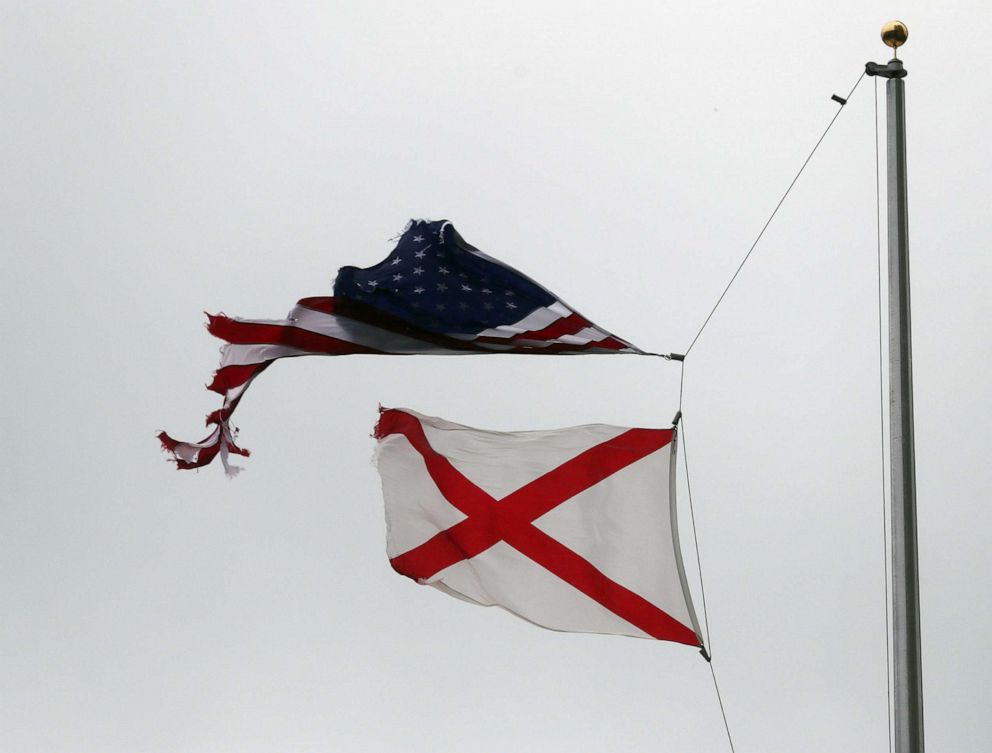 The forecast
Sally will likely become a tropical depression as it moves north Thursday night. Flash flood emergencies and tornado watches remain in effect across portions of the Florida panhandle into southwest Georgia. This watch includes cities such as Tallahassee and Valdosta.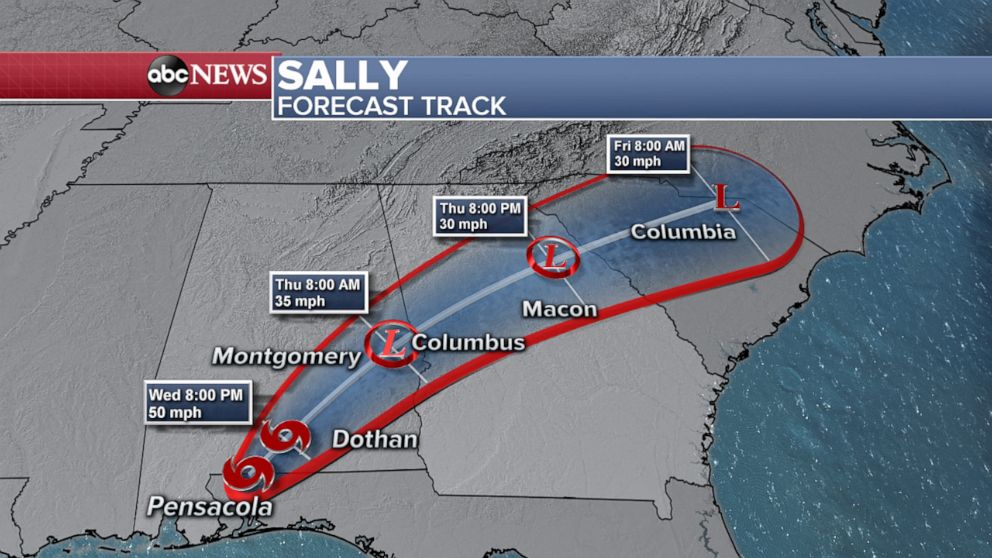 The storm will bring heavy rain and possible flash flooding to Georgia and the Carolinas from Thursday through Friday.
Up to 1 foot of rain is possible across southern Alabama, central Alabama and the Atlanta area.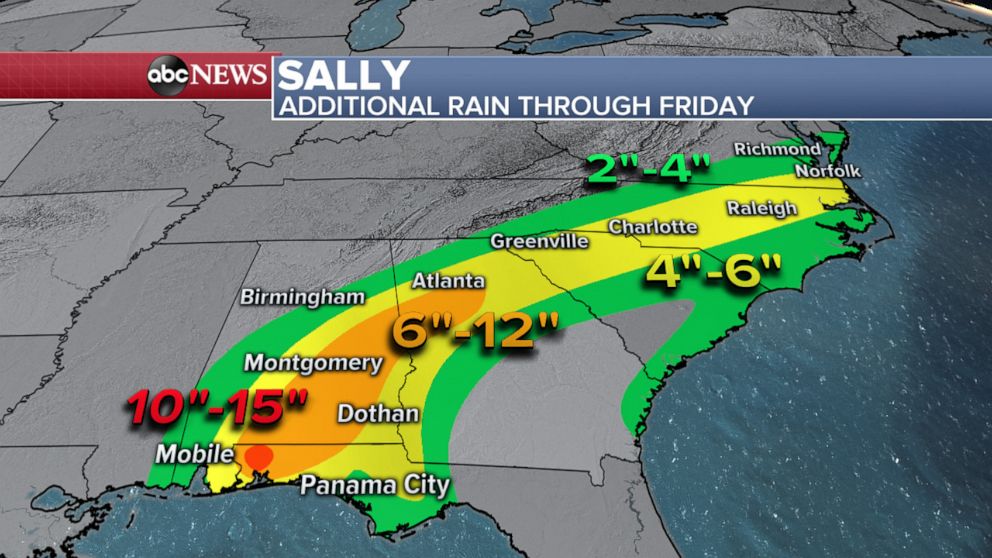 Sally is the eighth continental U.S. named storm to make landfall in 2020. The other named storms to make landfall in 2020 so far have been: Bertha, Cristobal, Fay, Hanna, Isaias, Laura and Marco.
Sally's landfall in Gulf Shores, Alabama, comes 16 years to the day after Hurricane Ivan made landfall in Gulf Shores as a Category 3 storm.
ABC News' Max Golembo, Melissa Griffin, Haley Yamada, Rachel Katz and Dan Manzo contributed to this report.