A man and woman found dead in the Delaware River have been identified, Philadelphia police said Friday.
The woman was identified as 28-year-old Anjania Patterson and was found Thursday around 5:45 a.m., according to the Philadelphia Police Department. She was pulled out of the river and pronounced dead about one hour later.
Timothy Siler, 39, was pulled out of the river about 10:45 a.m. Thursday.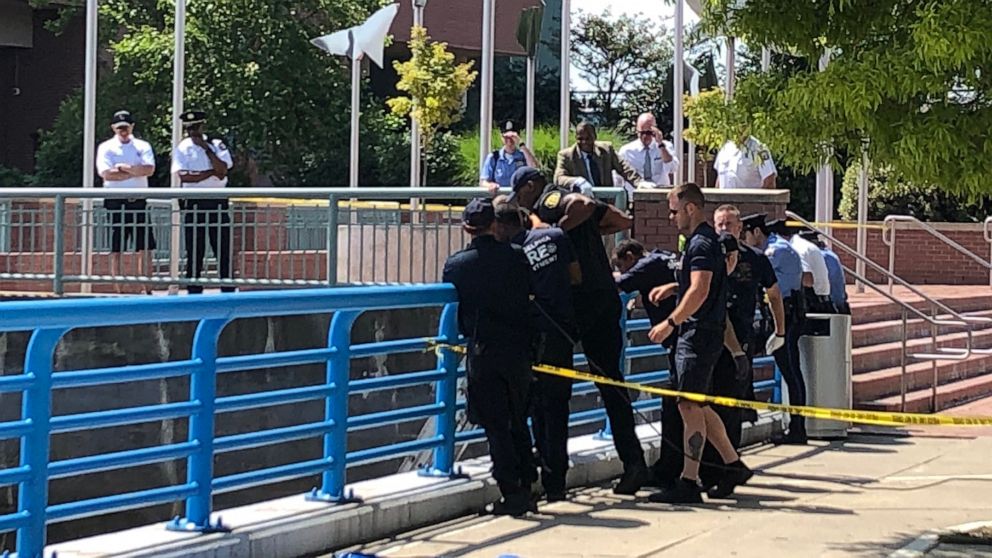 Their 5-year-old daughter was found alive in a vehicle nearby.
The girl, who has not been identified, was found in a Nissan SUV and told officers she was with her father, police said. She was taken to the Children's Hospital of Philadelphia to be evaluated, police said.
Surveillance video showed the man and woman park the SUV and get out, leaving the girl inside, according to police.
"They have some sort of conversation... the mother, we believe, is still at the bank of the river, the father goes back to the car," Philadelphia Police Capt. Sekou Kinebrew told ABC Philadelphia station WPVI. "When he returns we believe the mother has already jumped into the river. He looks around ... then he jumps in, presumably to rescue her."
"Not really sure the reason that either of them jumped in," Kinebrew said, adding that it doesn't look like foul play.
Police on Thursday said the victims were married, but on Friday police said they could not confirm if the man and woman were a couple.