ICE warns of people posing as federal agents in Houston flood zone
ICE said it received "disturbing" reports of people posing as federal agents.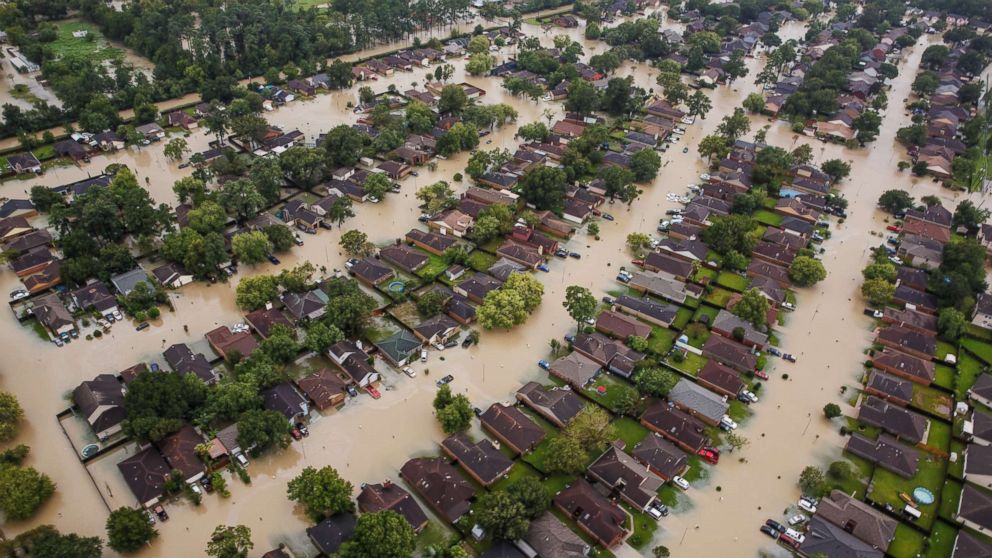 — -- Immigration and Customs Enforcement (ICE) said today it had received "disturbing" reports of people in the Houston area posing as Homeland Security Investigations (HSI) special agents and telling residents in the area to leave their homes.
ICE warned that the fake agents were presumably asking people to leave so they could rob their now-empty houses.
HSI special agents generally carry out the investigative and often non-immigration related mission of the agency, which includes everything from financial crimes and art and antiquity theft to transnational gang activity. HSI agents and other ICE personnel have been deployed to Texas in the wake of Hurricane Harvey to assist in relief efforts.
Officers representing the agency as HSI or Enforcement and Removal Operations (ERO) agents wear badges that are labeled "special agent." Members of the public can ask to see the badges to verify. All ICE officials working in Texas carry credentials with their name and organization, said ICE.
Another sign of a real agent is that he or she would be conducting hurricane relief operations alongside other local law enforcement agencies.
U.S. Immigration and Customs Enforcement (ICE) is not conducting immigration enforcement operations in the affected area during storm relief operations, the department said on Wednesday.
On Friday, ICE and Customs and Border Protection (CBP) issued a statement saying that "routine non-criminal immigration enforcement operations will not be conducted at evacuation sites, or assistance centers such as shelters or food banks. The laws will not be suspended, and we will be vigilant against any effort by criminals to exploit disruptions caused by the storm."
However, there is still fear in the undocumented immigrant community that ICE will conduct raids during the disaster, according to both ICE and advocacy organizations in the region.
ICE has deployed personnel from around the country -- from New York to Los Angeles -- to assist FEMA and local officials in the flood zone. Approximately 200 law enforcement officers from the ICE Rapid Response Teams (RRTs) and Special Response Teams (SRTs) have been deployed to Southeast Texas to "provide security for search and rescue teams and to assist with search and rescue operations."
"About a dozen additional non-law enforcement ICE employees are also on their way to Texas as members of the Department of Homeland Security's (DHS) Surge Capacity Force," said ICE.
Several dozen more employees will likely be deployed, the agency said.