— -- Los Angeles residents woke up to the new year with an oddly altered landmark.
The iconic Hollywood sign, a cultural landmark since its creation in 1923, was altered to read "HOLLYWeeD" in an apparent New Year's Eve prank.
The suspected vandal, dressed in all black, was recorded by security cameras scaling a protective fence surrounding the sign, and could face a misdemeanor trespassing charge, Los Angeles Police Sgt. Robert Payan told The Associated Press.
The change to the sign was accomplished by the vandal clambering up both of the letter Os and draping coverings around them, Payan told the AP.
Shelby Grad, an editor with the Los Angeles Times, tweeted out a brief history of the Hollywood sign being vandalized, noting that this is not the first time the letters have been changed to read "Hollyweed," and reported that the incident was in fact a replay of an incident that took place in 1983.
Grad wrote that the sign had also been vandalized to read "Go Navy" and "Cal Tech" in previous years.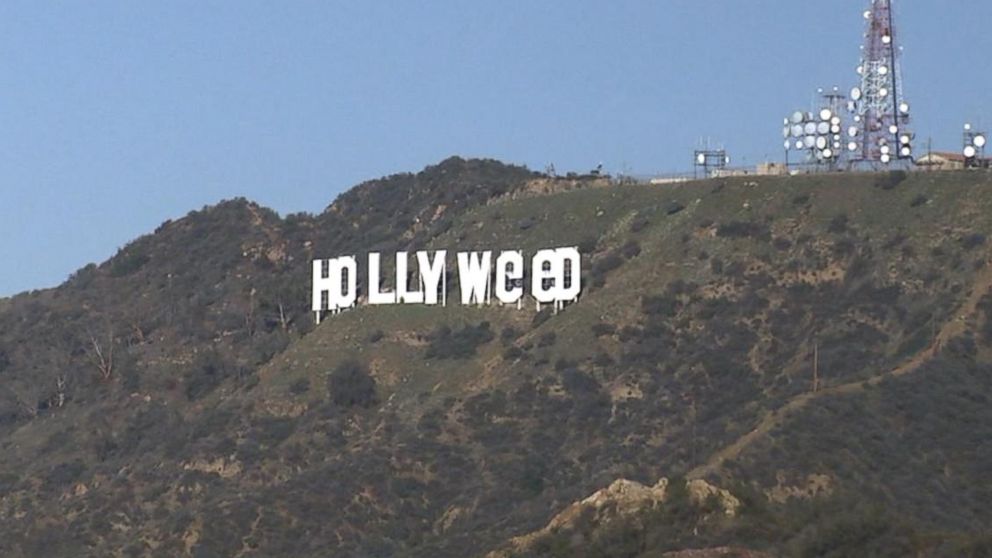 Other social media users had a laugh about the vandalism. One twitter user who photographed the vandalism captioned it by writing "2017 starting off strong."
Another user posted the image and added the text "I think security took the night off last night in Hollywood."
Marijuana was legalized for recreational use during California's November 8 elections.