Seven years ago, forensic archaeologist Scott Warnasch was called in to examine the human remains of what was assumed to be a victim of a recent homicide at an abandoned lot in the Elmhurst neighborhood of Queens, New York City.
Construction workers were using a backhoe to clear soil from the site on Oct. 4, 2011, when they uncovered the body of woman, dressed in a long white nightgown with knee-high socks and a comb that held a knit cap on her head. Warnasch, who at the time was working for the city's Office of the Chief Medical Examiner, arrived on scene the next day with a small team and, before viewing the corpse, spotted distinctive chunks of rusty metal in the dirt that he instantly recognized as fragments of a cast iron coffin.
"Just from that, I knew that this meant we were dealing with an archaeological discovery circa 1850," Warnasch, who is now a consultant, told ABC News in a telephone interview Wednesday. "This was not a crime scene."
The incredibly well-preserved body was that of a young black woman who died in the first half of the 19th century, before the Civil War and the federal abolition of slavery, Warnasch said, although she appeared to have only been dead for about a week. She was buried in an elaborate and expensive metal casket on the property of what was once an African Methodist Episcopal church.
Warnasch told ABC News they believe her to be Martha Peterson, who worked for a white man who was a partner of the iron coffin creator.
A new documentary, "Secrets of the Dead: The Woman in the Iron Coffin," which premiers Wednesday night on PBS, reveals how researchers determined the woman's identity and the time in which she lived.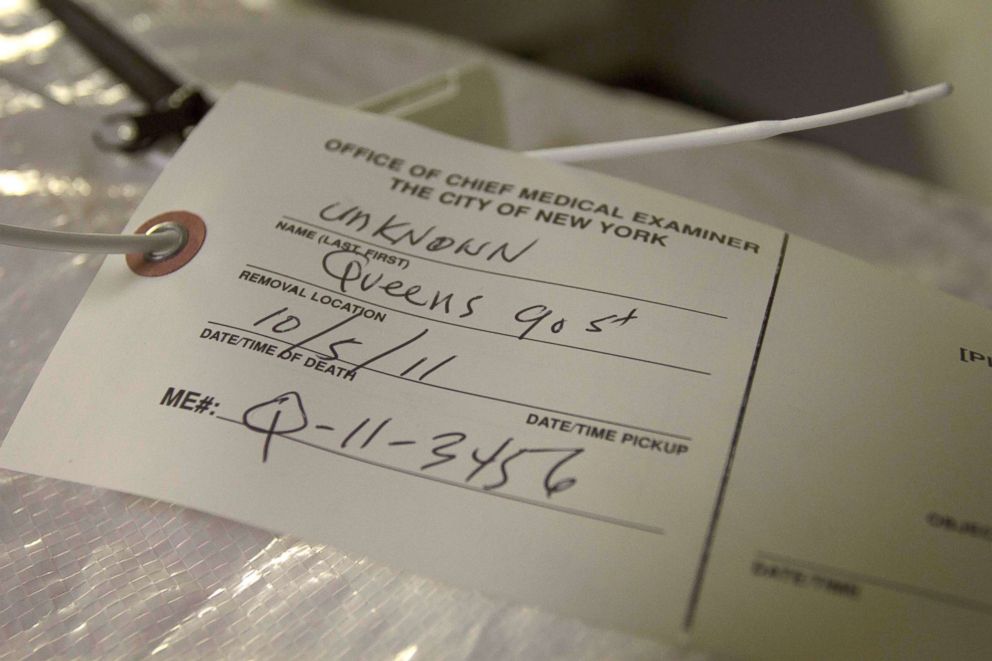 The first cast iron coffin was created and patented in 1848 by Almond Dunbar Fisk, a stove manufacturer from New York. The so-called Fisk metallic burial cases were custom-formed to the body of the deceased, styled after an Egyptian sarcophagus, and featured a small glass window over the face for viewing.
The airtight caskets were designed to naturally preserve the remains of individuals who died far from home and needed to be sanitarily transported to a distant funeral, in a time before embalming or refrigeration. The iron coffins also had the ability to quarantine a body that might be infected with a contagious disease, such as cholera.
Fisk's coffins became popular among affluent families in the mid-19th century, so he ramped up production and established the now-defunct Fisk & Raymond Company with his brother-in-law, William Raymond.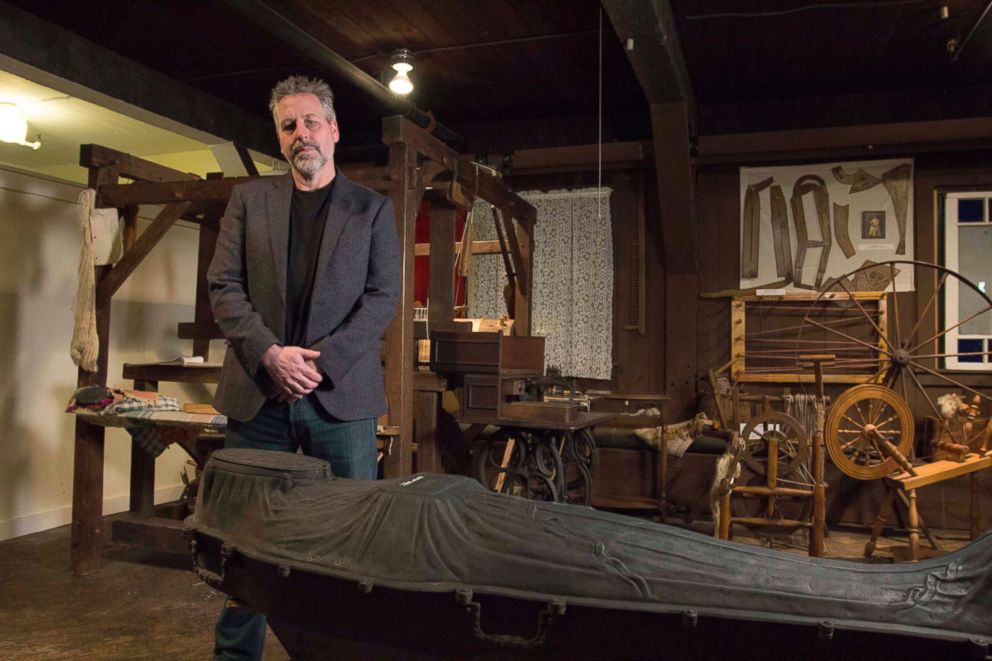 Warnasch said he's familiar with the Fisk metallic burial cases and had discovered two intact a few years prior to the discovery of the body in Elmhurst. So he knew what he was dealing with once he saw the pieces of broken iron, realizing that construction workers must have unknowingly smashed the coffin with a backhoe and dragged out the body.
"They're very specific looking iron coffins and once you see it, you'll never forget it," Warnasch told ABC News, adding that they are "very sturdy" but "no match for a backhoe."
Warnasch said he was able to confirm with the New York City Landmarks Preservation Commission that the abandoned site in Elmhurst, formerly known as Newtown, was formerly the grounds of a church founded by the community's first generation of free African-Americans, not long after New York State had officially abolished slavery.
As Warnasch and his team recovered the woman's body, he said they noticed lesions on her almost perfectly preserved skin that suggested she may have succumbed to smallpox and they worried the virus could still be lurking in her corpse. So Warnasch contacted researchers at the Centers for Disease Control and Prevention who tested multiple specimens from the body and ultimately confirmed there was no live virus.
"From there, this became something more of an investigation of her identity," Warnasch told ABC News.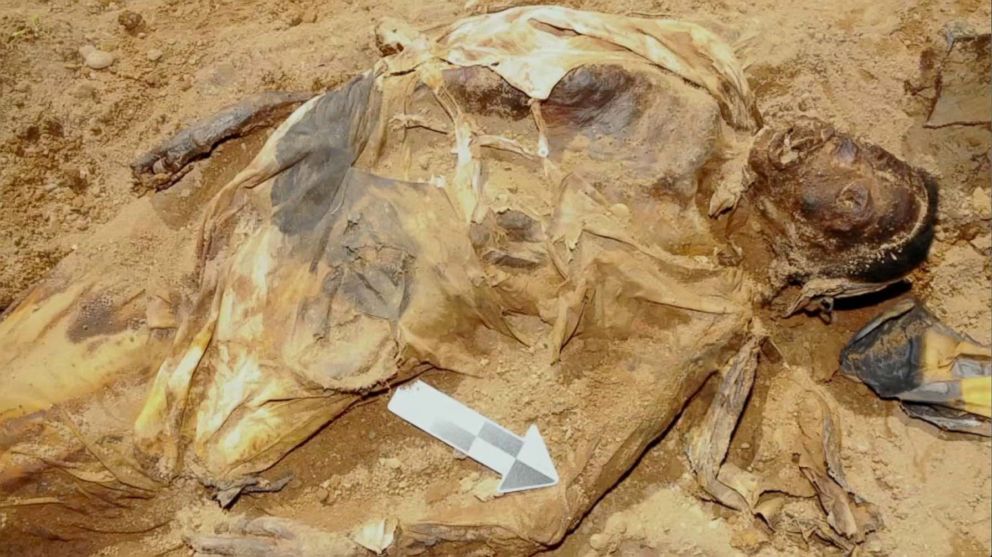 Warnasch sought the help of Jerry Conlogue, professor emeritus of diagnostic imaging at Quinnipiac University in Hamden, Connecticut, to conduct a non-invasive, virtual autopsy on the remains using sophisticated computer software and hardware. They determined the woman died from smallpox and that she was between 25 to 30 years old at the time of her death.
Warnasch figured she must have died between 1848 and 1854 based on that age range and the years that the Fisk iron coffins were made. Assuming she had lived in the area where she was buried, Warnasch started searching through an 1850 census report, which was the first to list everyone in the New York population by name, age, sex and race. He found 33 individuals who fit the woman's criteria.
"One name stuck out in particular: Martha Peterson," Warnasch said.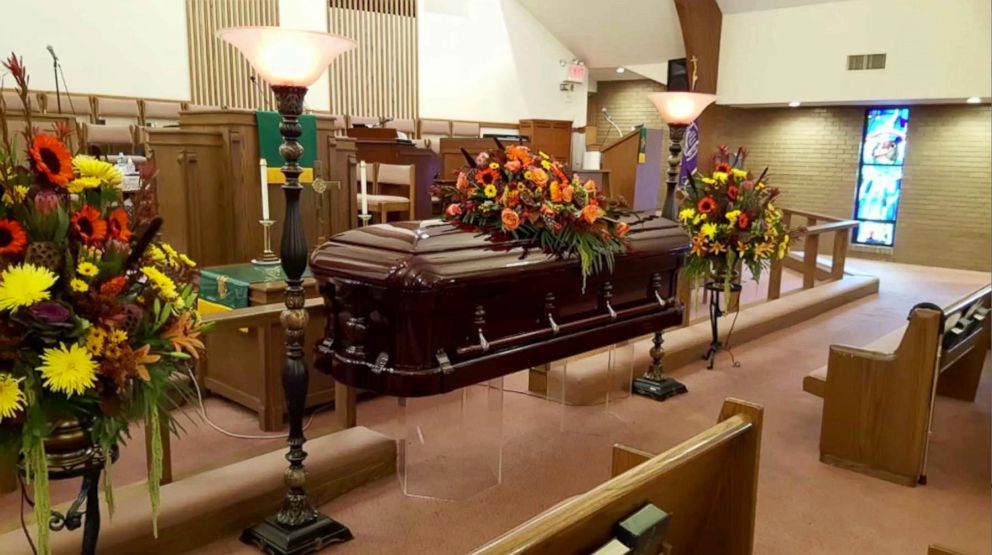 The census report noted that Martha Peterson was 26 years old in 1850 and lived in the household of William Raymond, the brother-in-law, neighbor and business partner of the iron coffin maker. Warnasch said he believes Peterson worked for him as a domestic servant.
"That's as close to a smoking gun as you can get for early 19th century," he said.
Warnasch also learned that Peterson was the daughter of John and Jane Peterson, who were prominent figures in Newtown's African-American community. It was not immediately known whether Peterson had any living descendants, but that's something Warnasch said he hopes to continue investigating.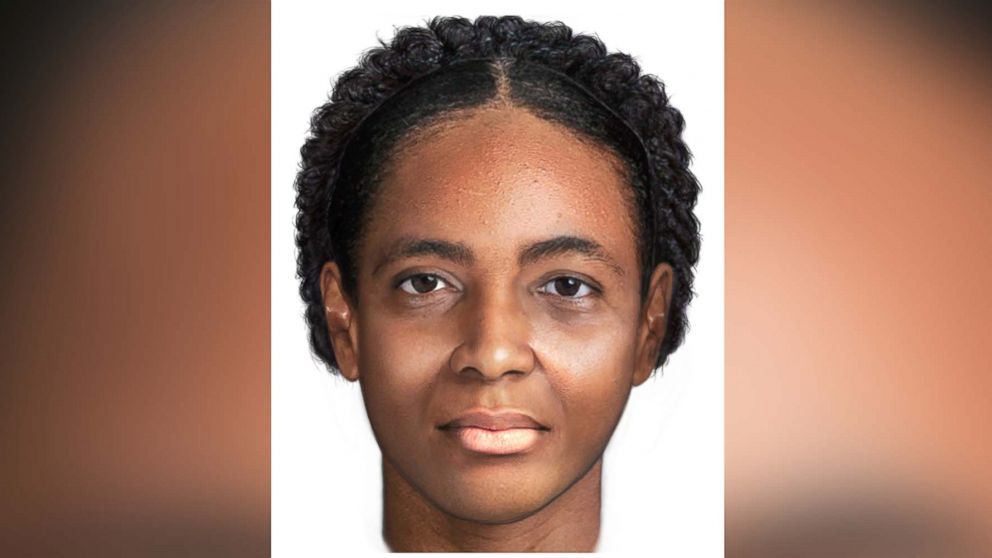 Because Peterson's skull had been badly damaged by the backhoe, Warnasch tapped the expertise of forensic-imaging specialist Joe Mullins to create a digital reconstruction of the woman's face so they could get a sense of what she may have looked like.
Mullins said he used a CT scan from Peterson's autopsy to digitally fix the damaged parts of her skull. He also incorporated age and ancestry-appropriate features from a database and, based on her race, gave her brown eyes and a medium-dark complexion to complete the image.
"It's like just putting a puzzle back together," Mullins told ABC News in a telephone interview Wednesday. "The best part of the work that I do is seeing that person come to life on the computer screen."
In 2016, Peterson was given a proper burial by the Saint Mark African Methodist Episcopal Church in the Jackson Heights neighborhood of Queens. As seen in the documentary, Warnasch shared the image of Peterson that Mullins created with members of the church.
"Seeing their reaction to that face, how they identified with it," Mullins said, "I can't really put into words how moving I thought that was."