Ikea recalls dresser again after death of 8th child
The latest victim was a 2-year-old boy who was napping.
November 21, 2017, 10:30 AM
— -- Ikea is recalling again a number of its dressers after an eighth child was killed by one of them.
The latest victim was a 2-year-old California boy who was crushed by a Malm dresser after being put down for a nap in his bedroom in May.
The Consumer Product Safety Commission said today that Ikea has received 186 reports of incidents with Malm style chests and dressers. More than 90 children have been injured from them, the CPSC said.
Ikea is recalling Malm three-drawer, four-drawer, five-drawer and six-drawer models, as well as some non-Malm dressers.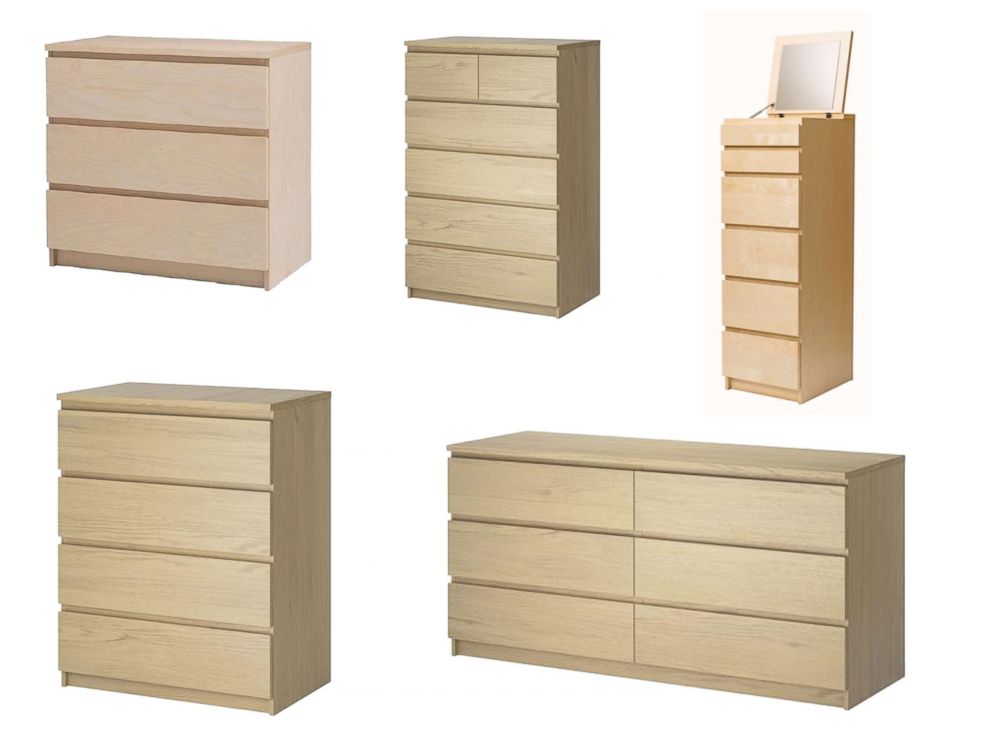 Ikea said last month in a statement that "the initial investigation indicates that the chest involved in this incident had not been properly attached to the wall." It has recalled Malm chests and dressers "due to serious tip-over hazard."
The Swedish furniture brand first issued a recall in June 2016, which reportedly included roughly 29 million chests and dressers.
The company issued a statement today about the latest recall, saying that it has "done extensive outreach to consumers" — including television ads, social and digital advertising and emails to 13 million consumers — but that "there is still more work to be done."
It said the drawers are safe if attached to a wall, and if purchasers don't want to attach the units, they can be returned for a full refund or an Ikea service visit can be requested to have them attached.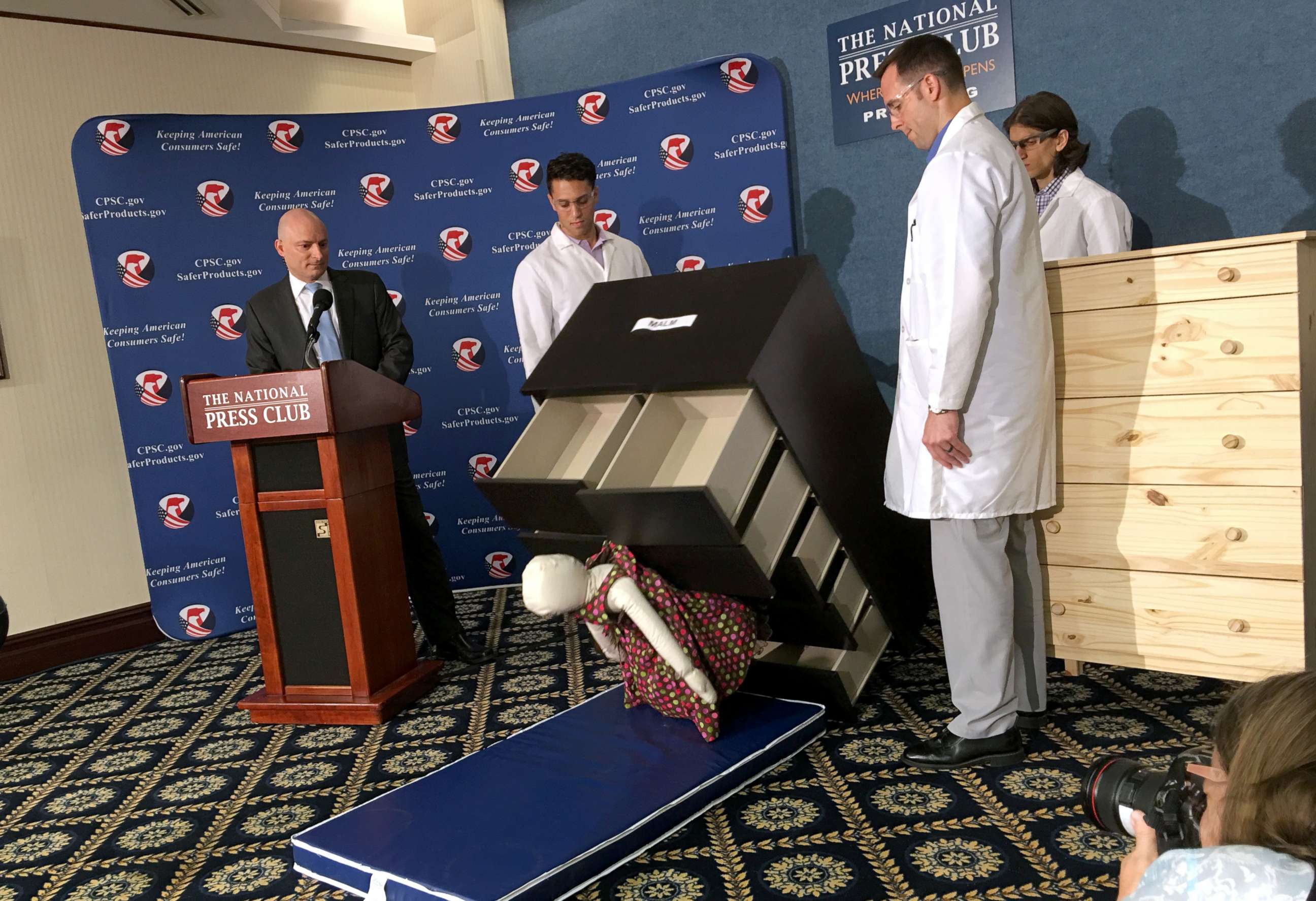 A lawyer for the family of the latest victim, who has not been named, said the family plans to sue Ikea. The lawyer said the family was unaware the dresser had been recalled.
Jacquelyn Collas, whose 2-year-old son also died after being pinned by a Malm dresser in February 2014, has also filed a lawsuit against Ikea.
In response to Collas' suit, Ikea denied any allegations of manufacturing defect or inadequate warning.
On April 10, 2017, a Philadelphia court ruled that the death of Collas' son was wrongful, and the judge in the case approved a settlement of over $16.6 million.