— -- A beloved K-9 who served with an Illinois sheriff's office died Sunday in a hot squad car after it appeared the air conditioning "malfunctioned" and a heat alarm system in the vehicle "failed to go off," according to an official.
"The deputy and department is grieving over this," said Undersheriff Rick Robbins with the Montgomery County Sheriff's Office based in Hillsboro, Illinois.
"It's important to note that his handler is not at fault and that the deputy did everything he could right and according to standard procedure with K-9s," Robbins told ABC News today. "It's just a horrible, unfortunate event."
The late K-9, named Blitz, had been with the sheriff's office for just about a year and was just over 2 years old, Robbins said.
Blitz's tragic death happened after the dog had been left in a special kennel transport system in the back of his deputy's SUV, Robbins said. The dog's partner had gone into the station to do some work for a few hours.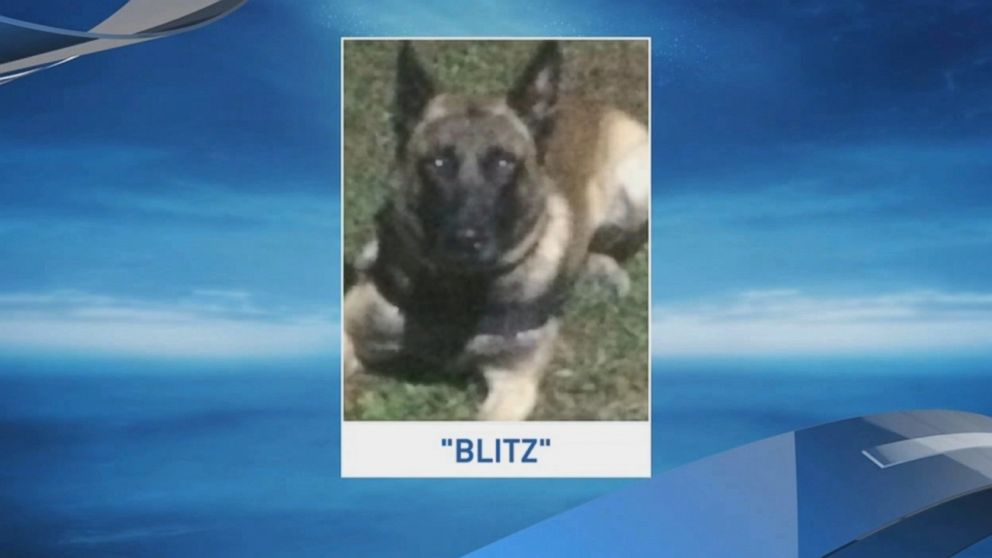 The car had been left running and the air conditioner had been left on, per standard procedure, Robbins said. He added that the SUV that Blitz was left in also had a heat alarm system that's supposed to roll down the windows and activate lights and a siren if the temperature inside rises above 90 degrees.
But when Blitz's handler came back after a few hours, the dog was dead from apparent heat exhaustion, Robbins said. The department is still awaiting the results of an official necropsy.
"It looks like there were multiple failures in equipment inside the vehicle," Robbins said. "The A/C malfunctioned and was blowing hot air, and it looks like the heat alarm system failed and didn't go off."
The owner of the company that manufactures the heat alarm system, called K9 Ace, flew from south Florida to Illinois on Thursday after hearing what happened, Robbins said.
"He's been very active in assisting us with our investigation," he said. "He's doing very well for us and trying to find anything wrong with his system that he can."
K9 Ace owner John Johnston told ABC News today that he had "no answers yet," but it appeared that "something failed in the air conditioner and that there was some kind of electrical problem that may have caused" his unit "to not have functioned as it was supposed to."
Johnston said that the product has been available for 30 years and that he believes it has saved "thousands of lives." He said he believes this incident was an "incredibly rare occurrence."
"And most of all, I just want to say that the handler was not at fault," Johnston added. "It breaks my heart to see people trying to blame him, but I can tell you he did nothing wrong."