Heavy rain is hitting Southeast Texas as the Midwest is reeling from its own flooding.
Midwest flooding
Mercy Hospital in Rockford had to divert incoming patients to nearby hospitals on Monday after parts of the facility flooded, hospital officials said.
Video posted to social media shows one area of the hospital submerged in water with garbage and debris floating down the hallways.
Rockford, about 90 miles west of Chicago, had received more than 3 inches of rainfall by Monday after a severe storm bashed the area with torrential downpours and heavy winds over the weekend.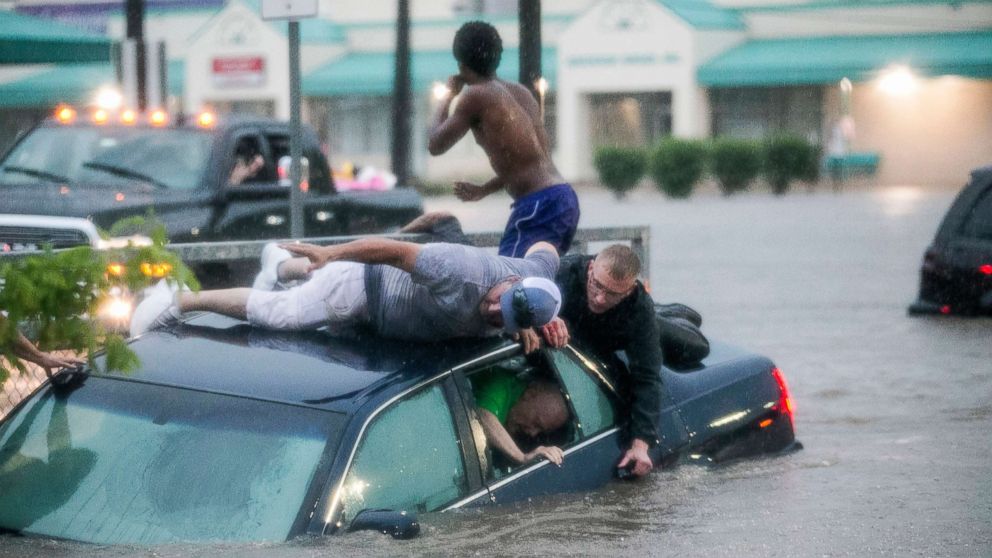 Several Rockford roadways were impassable.
Watch closely in this video taken in a town near Rockford -- one man ditched the roads all together and rode a jet-ski down the sidewalk.
More rain is possible for Illinois as several low pressure systems move through this week.
The rain was also brutal in other parts of the Upper Midwest, including Wisconsin, where a man died after his car got caught in flood waters on Sunday. The 75-year-old was found in a ditch about 60 feet away from his vehicle in White River, authorities said.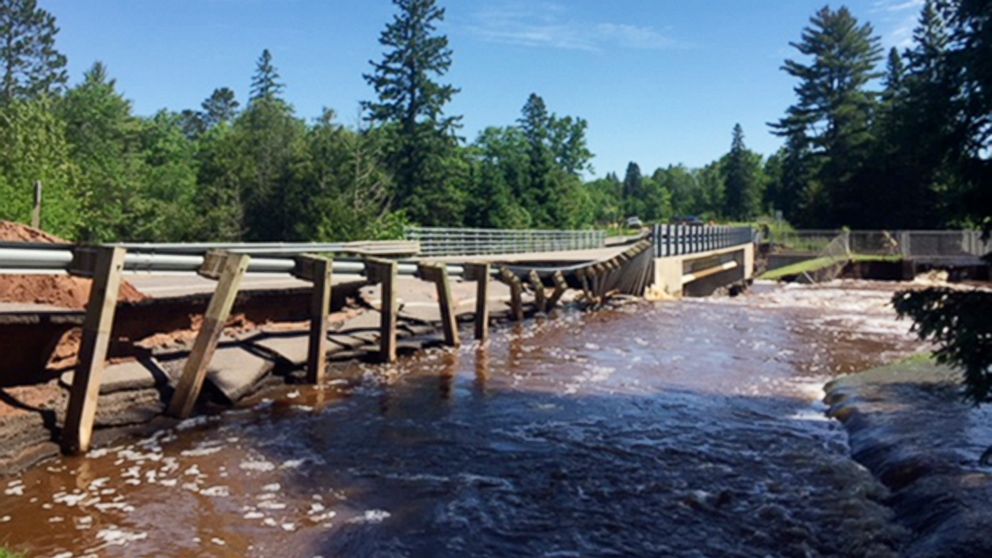 Residents in Upper Michigan saw as much as 7 inches of rain by Monday, causing bridges and roads to collapse.
Michigan Gov. Rick Snyder declared a state of disaster on Monday for counties where the flooding had caused the most infrastructural damages.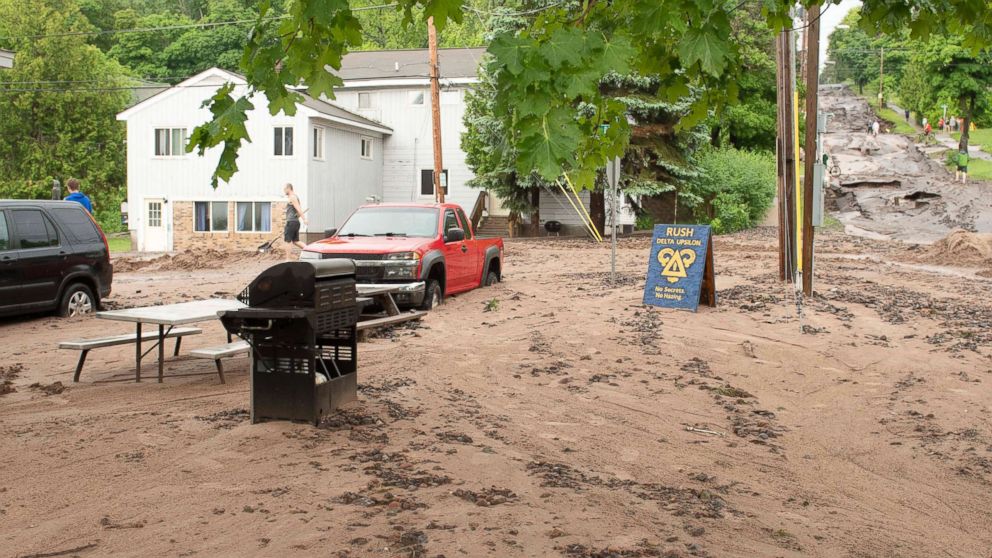 Extreme rain hits Texas
A tropical wave off the Gulf Coast of Texas is bringing rounds of heavy rain and flash flood warnings the next few days.
Over 11 inches fell near Premont, Texas, while the Beaumont-Port Arthur area saw over 9 inches.
The heaviest rain is expected in Southeast Texas between the cities of Houston, Austin and Corpus Christi, where total accumulations could reach 10 to 15 inches by Thursday.
Heat in the Southeast
Several cities hit or tied record highs on Monday, including in Albany, New York, where it was 97 degrees -- the warmest temperature there since July 2012.
Brutal heat is now hitting the South -- the heat index was over 100 degrees in Norfolk, Raleigh, Wilmington and Charleston on Tuesday.