Illinois man found in a cardboard box as an infant reunites with birth family 53 years later
Bill Gillespie spent most of his life wondering who his birth parents were.
— -- Growing up in the suburbs of Chicago, Bill Gillespie celebrated "adoption days" along with birthdays, but had long wondered about what happened to his birth parents.
After his adoptive parents died, he started digging into his past. He was not prepared for what he found.
Gillespie, now 53, reached out to his adoption agency, Catholic Charities, which wrote him a letter that revealed he had been "a foundling," meaning he had been abandoned in the street.
"[It] just kind of takes your breath away," Gillespie told ABC News' "Nightline." "Your jaw kind of drops. You're like, 'What?'"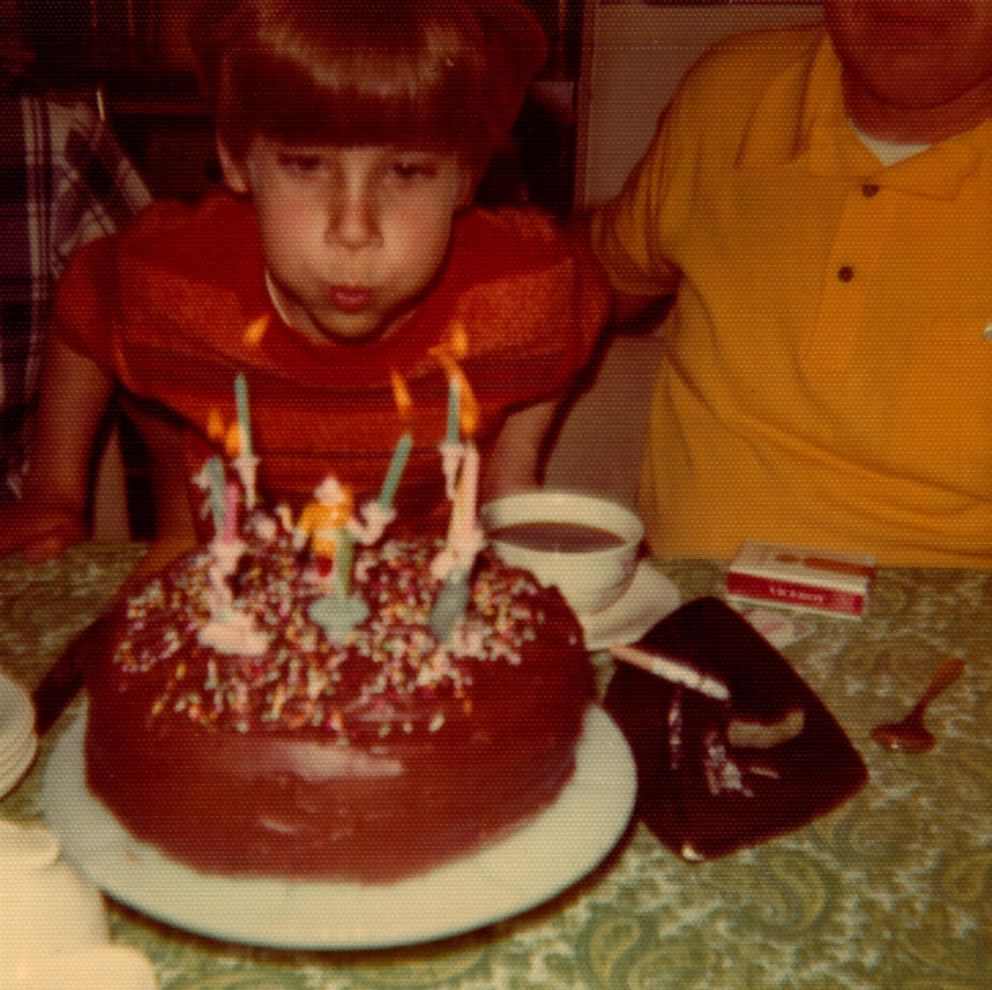 After learning that, Gillespie said he stopped searching for years, but his wife, Laura Gillespie, and their three grown children urged him to keep looking."My wife said, 'Well … let's check out the adoption [message] boards or the different websites and see what we can do,'" Bill Gillespie said. "It's kind of daunting how many families are looking for people."
Watch the full story on "Nightline" TONIGHT at 12:35 a.m. ET
He had a glimmer of hope when a woman on one of the adoption boards thought he could be her son, but DNA test results later proved she wasn't his biological mother. For Gillespie, it was another crushing blow.
"It's loss, it's anger," he said. "You kind of feel like, 'Well, why can't I find my family?'"
But his posts on the adoption boards caught the attention of investigative genealogist Pam Slaton. An adoptee herself, Slaton's specialty is finding elusive family members. The ABC News consultant and author of "Reunited" has helped reunite dozens of adoptees with their birth families.
At the time she saw Bill Gillespie's post, Slaton happened to be working on a high-profile case of a baby who had gone missing around the same time he was abandoned.
"His wife Laura answered my call and said this is something that is deeply, deeply upsetting for her husband," Slaton told "Nightline." "He felt like he was thrown away like trash."
Slaton also recommended Gillespie take an Ancestry.com DNA test, so his profile could be added to their global database.
Gillespie did not turn out to be the missing baby Slaton was looking into, but she was so moved by his story that she decided to take on his case pro-bono.
Slaton was able to dig up a newspaper article from 1964 about a child who was found in a cardboard box, wrapped in a cotton curtain, and left in an alleyway. The article pinpointed the exact location where Gillespie was found, which turned out to be just 39 miles from his home.
Gillespie and his daughter Morgan See allowed "Nightline" to document their poignant trip to the alleyway where he'd been found so he could see it for himself. For years, he had wondered how any parent could have abandoned a newborn, and he said he spent a long time feeling angry about it.
But then, standing in the actual alleyway, Gillespie says he felt something different.
"I kind of feel bad for my mom, my birth mother," he said. "That had to be difficult. But then again, you're still placed in an alleyway…. I guess you don't really know how to take it. Kind of feeling both ways."
After he was found, he learned the police took him to a nearby orphanage: St. Vincent's. The building now houses Catholic Charities, which still maintains the old adoption records. Bill Gillespie headed over there to meet with Lisa Francis, a caseworker who works with Catholic Charities.
Francis started out by showing Gillespie some old photos of police bringing babies to the orphanage. She also showed him the tiny alcove where he had been baptized after he was brought in.
"You were loved when you were here from the minute you were brought in," Francis told him. "And even beginning back with your birth mother. She wrapped you up, and placed you somewhere where you would be brought to safety."
Seeing where he had started his life, Gillespie said, "I just feel relieved."
"They say orphanage and you automatically have this bad image," he continued. "This is a little bit nicer. Definitely much better than I had anticipated."
And then, Slaton delivered even bigger news. Using Ancestry.com's database, Bill Gillespie's DNA test uncovered relatives from both sides of his biological family.
Slaton noticed Gillespie had a match to a first cousin and asked that cousin's relatives to take DNA tests. She then started digging through public records and found a marriage certificate linking the two sides of Gillespie's biological family, and showing more information about his biological parents. That unraveled a stunning revelation: Gillespie wasn't born to a young, unwed mother, as he had always assumed. The marriage certificate showed that his parents were married before he was born.
Slaton's public records' search also turned up death records for both Bill Gillespie's biological father and mother, dashing his hopes of ever meeting them. But there was still hope for a reunion. Slaton also found that his biological mother had remarried and discovered something Gillespie might never have discovered. He has a surviving half-brother, 49-year-old Ken Cummins.
Looking up his phone number, Slaton helped Gillespie practice what to say as he was about to cold call a sibling who didn't know he even existed. His first attempt at calling went to voicemail.
While waiting for his brother to call him back, Slaton circled back to a first cousin, Julie Markey, who had helped her crack the case. Together, Gillespie and Slaton called Markey. During that phone call, Markey said she didn't know anything about Gillespie's birth parents, but told him that her family loved him dearly.
"'Love you,' that meant so much," Gillespie said after hanging up.
But Gillespie's search for his roots was about to take a shocking turn. Slaton tracked down yet another family member named Maurine LeBlanc, who isn't related to Bill Gillespie by blood but seemed to have known Gillespie's birth father. She had posted a message on his memorial page, saying he had a led a "troubled life."
In a phone call with LeBlanc, she called Gillespie's birth father, Alvin, a "scallywag" who had shot and killed a police officer.
It was a painful realization. When Gillespie's brother Ken called him back, their first conversation ever between the two long-lost brothers was laced with bittersweet family lore. Cummins revealed that their mother had never told him about her other son, Gillespie. And Cummins told him that Gillespie's biological father had beaten their mother.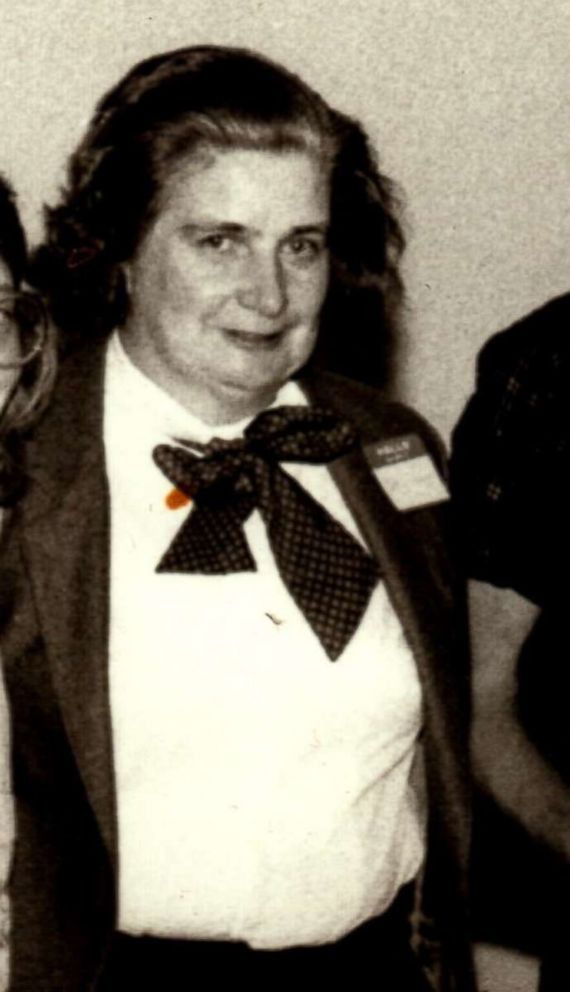 Through learning all this, Gillespie had another realization about his mother and her decision to leave him behind in alleyway all those years ago.
"She did it out of fear, but maybe fear for me instead," Gillespie said. "I really firmly believe she did that for a reason…. Man am I lucky. I am a lucky person."
After years of being angry at the woman who he thought callously abandoned him in an alleyway, he now felt gratitude.
Soon after his phone call with Cummins, Gillespie arranged to meet his brother for the first time. Gillespie had no idea all along that he'd be raising his own family just a 30-minute drive from Cummins and his wife Laura, and their two children Abby and John.
Turns out, Cummins had lost his own brother years earlier.
"It's kind of -- I lose one brother, but I feel like I'm gaining one right now," Cummins said through tears. "I haven't even met him yet and I know I feel a connection with him."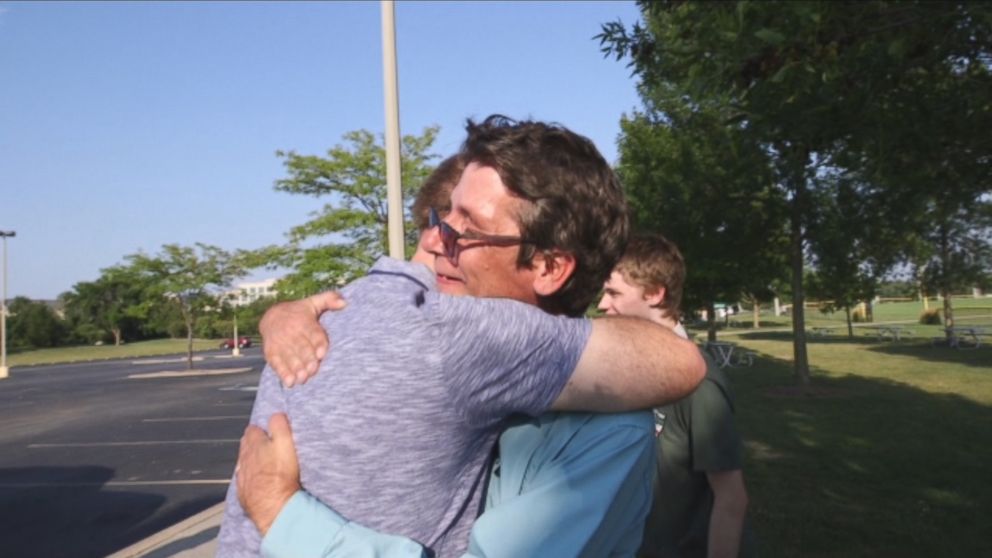 When the two brothers finally met on a sunny day last summer, they gave each other a long hug. Surrounded by both families on a picnic bench in a local park, Cummins pulled out old photos to share, describing their mother as someone who loved making flower arrangements and had done the flowers for his wedding. Looking at the face of a woman who gave him a fresh start, Gillespie poured over every detail.
"You look like your mom," Laura Gillespie, Bill Gillespie's wife, noted.
Two families, after decades of not knowing about each other, had finally become one, in an extraordinary family reunion.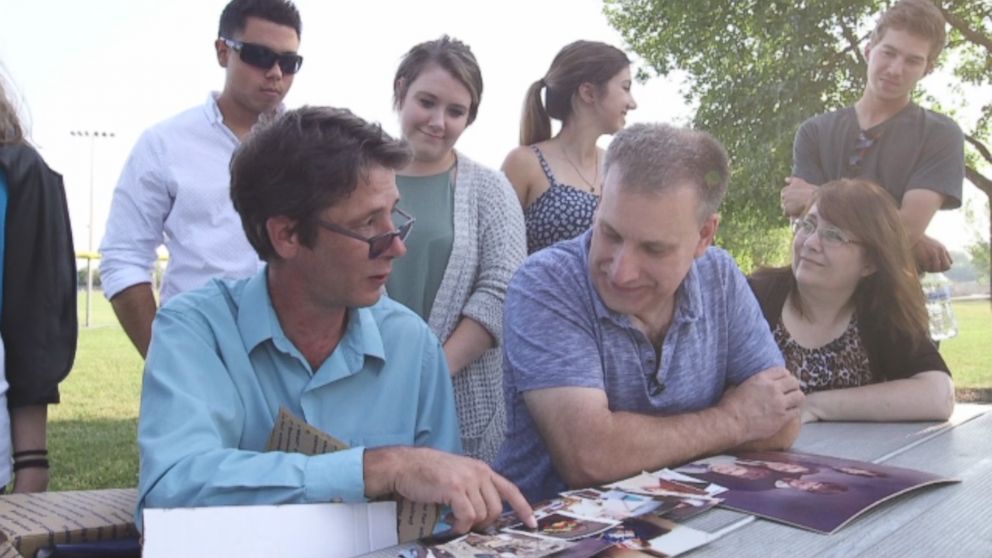 "I feel so bad that I missed time, that I didn't get you guys in time," Bill Gillespie said.
"Don't kick yourself for it," his newfound brother told him. "You had to do it at your own time, your own pace."