Illinois Supreme Court finds assault weapons ban constitutional
The ban was passed after the Highland Park mass shooting.
The Illinois State Supreme Court found a strict assault weapons ban passed after the Highland Park shooting to be constitutional in a ruling issued Friday.
The ruling came in response to a lawsuit that claimed that the ban violated the equal protections clause of the 14th Amendment to the U.S. Constitution. The court reversed a lower court finding and said that the law does not violate the equal protections clause. However, the Supreme Court did not comment on claims that the law also violated the Second Amendment.
In the ruling, which was 4-3, Justice Elizabeth Rochford wrote, "First, we hold that the exemptions neither deny equal protection nor constitute special legislation because plaintiffs have not sufficiently alleged that they are similarly situated to and treated differently from the exempt classes. Second, plaintiffs expressly waived in the circuit court any independent claim that the restrictions impermissibly infringe the second amendment. Third, plaintiffs' failure to cross-appeal is a jurisdictional bar to renewing their three-readings claim."
She concluded, "Accordingly, we reverse the circuit court and enter judgment for defendants on the equal protection and special legislation claims."
The law at the center of the suit prohibits assault weapons, assault weapon attachments, .50-caliber rifles or .50-caliber cartridges -- the type of semi-automatic weapons used in many mass shootings around the country. It prohibits the purchase, sale, manufacture, delivery and import of these firearms. It gives exemptions to law enforcement, military, corrections and trained private security.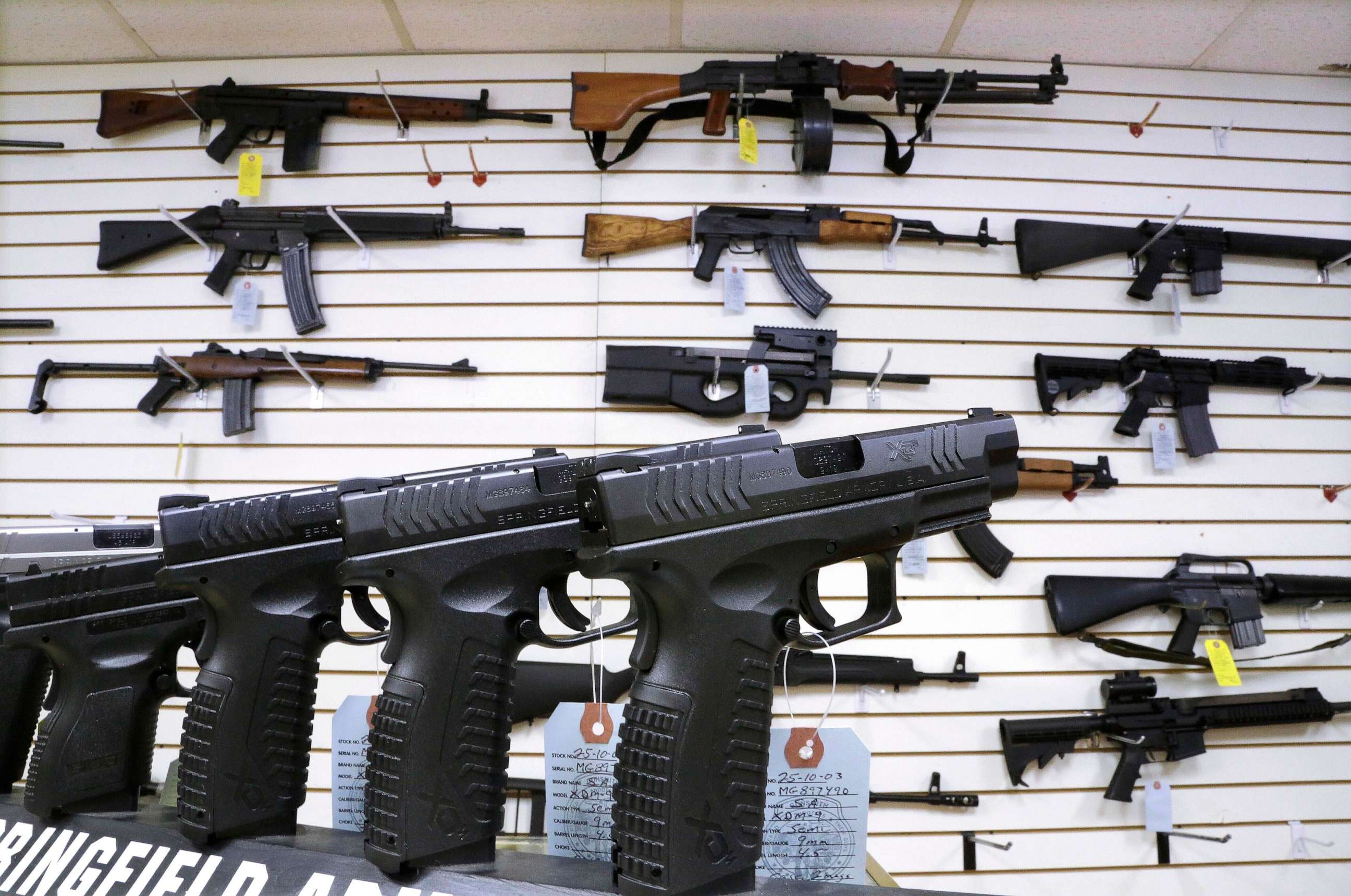 The Protect Illinois Communities Act was signed by Democratic Gov. J.B. Pritzker last year, hours after it was passed in a legislative session held months after a gunman opened fire at a July 4 parade in a Chicago suburb that left seven people dead and more than 30 others wounded.
Pritzker applauded the ruling minutes after it was announced, saying he was "pleased" with the decision.
"This is a commonsense gun reform law to keep mass killing machines off of our streets and out of our schools, malls parks, and places of worship," hr wrote in a statement. "Illinoisans deserve to feel safe in every corner of our state--whether they are attending a Fourth of July Parade or heading to work--and that's precisely what the Protect Illinois Communities Act accomplishes."
The law, which went into effect in January, made Illinois the ninth state to prohibit assault weapons. At the time, the White House issued a statement commending lawmakers on passing the law.
Pritzker, who defeated Republican challenger state Sen. Darren Bailey in the midterm elections last year to win a second term, had campaigned for reelection on the promise of stricter gun laws.
A lower court previously ruled that the law was "facially" unconstitutional because exemptions denied the "law-abiding public" equal protections.