— -- The attorneys representing the family of Keith Lamont Scott, the 43-year-old man who was shot and killed by a Charlotte police officer last month, have released the results from an independent autopsy they commissioned for Scott's body.
The autopsy, conducted by Newberry Pathology Associates in South Carolina, classified Scott's death as a homicide and listed "two, penetrating, indeterminant range gunshot wounds to the back and abdomen" as the "mechanism of death."
Scott suffered from three gunshot wounds to his left upper back, left lower abdomen and left wrist, according to the autopsy report. He also suffered fractures in his ribs, vertebrae, left wrist carpal bones and left radius, the report states.
Scott was fatally shot on Sept. 20 by a Charlotte police officer, sparking violent protests in downtown Charlotte in the days following his death. The independent autopsy was requested by Scott's wife, Rakeyia Scott, on Sept. 29 and performed the next day.
Charles Monnett, one of the attorneys representing the Scott family, said the Scott family "was forced" to request the independent autopsy because the Mecklenburg County Medical Examiner's Office in Charlotte "refused to release even the most basic information."
Monnett said he and the family believe that that first shot that was fired was the one that struck Scott in the back and ultimately killed him.
"The Scott family authorized this release of information because, as they have maintained from the very beginning, they are simply seeking transparency," Monnett said.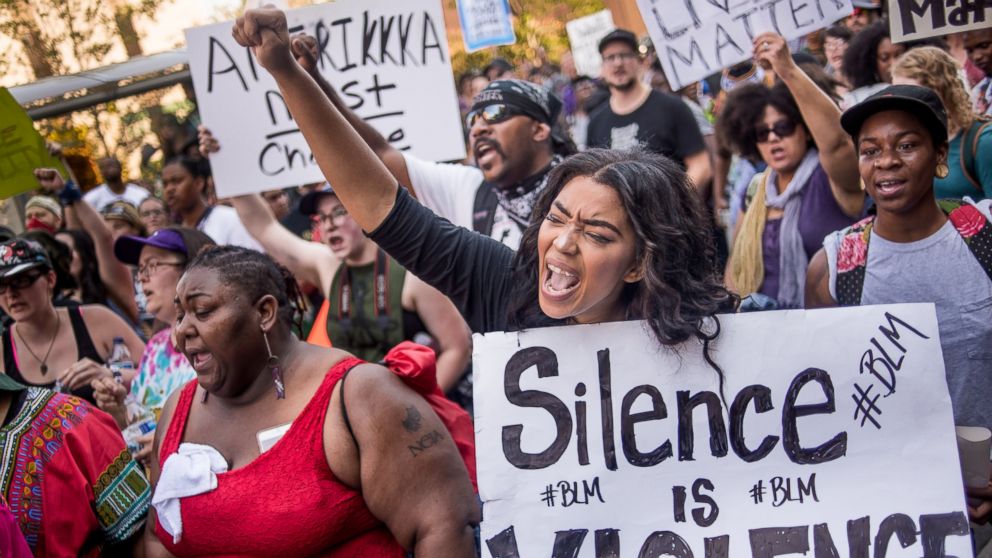 The Mecklenburg County Medical Examiner's Office's website states that autopsy reports can take up to three to four months to complete.
"It is important that families are aware of these times, and understand it often takes that long to complete death investigations in a thorough manner," the website states. ABC News could not immediately reach lead investigator Eric Wheeler for comment.
Scott's body had already been autopsied by the medical examiner in Charlotte when it was sent to Newberry for a second evaluation.
Officer Brentley Vinson, identified by police as the officer who shot Scott, is on paid administrative leave while the investigation into Scott's death is ongoing, Charlotte-Mecklenburg Police Chief Kerr Putney said last month.