Indiana abortion clinics scramble to provide services before being shut down
The ban is on hold, but clinics will no longer be allowed to provide abortions.
With abortion clinics being forced to shut down in Indiana on Aug. 1, providers are rushing to see as many patients as they can before they close their doors.
Abortion clinics in Indiana will no longer be able to provide care starting Aug. 1 when a ban strips their licenses, despite the procedure temporarily remaining legal in the state. Licenses will be stripped after state's Supreme Court upheld the ban on June 30 concluding litigation of a legal challenge.
Planned Parenthood -- Indiana's largest abortion provider -- announced that all their abortion appointments have been booked through when the ban goes into effect.
"What we are doing on the ground here is to try to scramble to see as many patients as possible in the next few weeks before our clinics are shut down again," said Dr. Katie McHugh, an OB-GYN and abortion provider at Planned Parenthood and Women's Med clinics in Indiana.
McHugh said Women's Med, another abortion clinic, still has some appointments and is doing everything it can to increase access through the end of the month.
Abortion will remain legal in the state due to a second lawsuit, which continues to work its way through the courts, that claims the law violates protections for religious freedom and access to abortions should remain for those who seek to obtain abortions due to their religious beliefs. As this case is litigated, abortions will still temporarily be legally permitted -- but care will only be available at hospitals.
Nearly 99% of abortions in 2022 in Indiana were provided in abortion clinics, according to Indiana's state record of pregnancy terminations. Only 140 of the 9,529 abortions performed in the state last year were done at hospitals. Last year, Planned Parenthood provided about 64% of the abortions performed in Indiana, according to the statistics.
McHugh said not all hospitals provide abortion care for all cases, and even if it is available it is significantly more expensive to receive care at a hospital compared to an abortion clinic, according to McHugh.
"It is very expensive to have any kind of care at a hospital, much less a procedure. And so that is a very, very significant concern for patients in Indiana and patients who have come to Indiana for their abortion," McHugh said.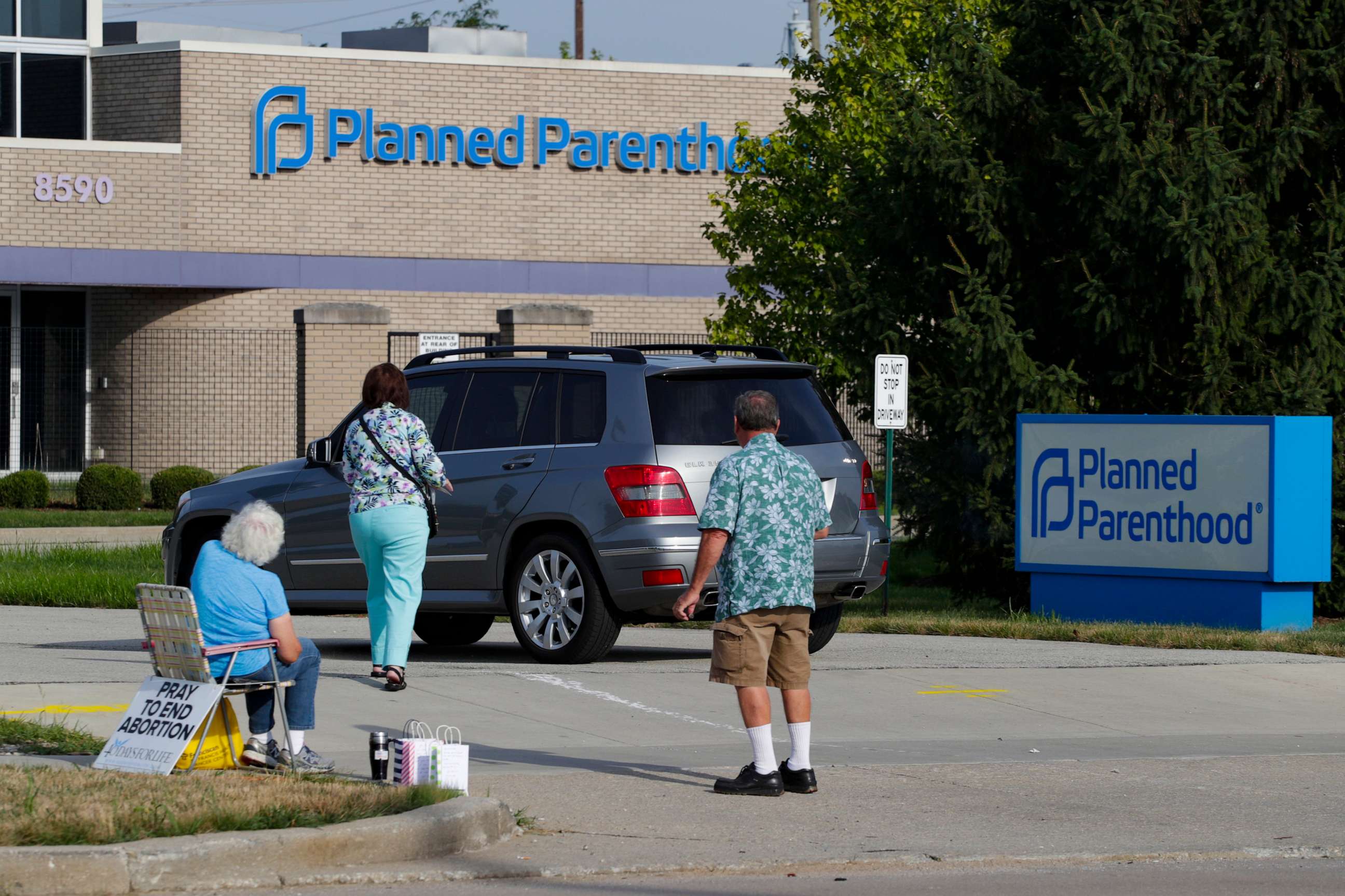 This especially limits access to women traveling from other states whose insurance will not cover abortion care due to restrictions in their home state, according to McHugh.
Dr. Carrie Rouse, a maternal fetal medicine specialist and director of labor and delivery at Indiana University, told ABC News that the hospitals where she provides care in the state only allow abortions for "medical indications."
"Hospitals in this state that have abortion services, only have them when there is a specific medical indication," Rouse said. "So even before the ban went into effect, the hospitals where I work, for example, will only provide termination services if there is medical complication of pregnancy or fetal diagnosis in cases of rape and incest, so kind of mirroring the more strict exceptions that the ban has in place."
While Rouse said she does not have knowledge of what abortions are permitted at five other hospitals listed in Indiana's terminated pregnancy report, only five abortions in total were provided at those facilities in 2022.
Indiana also borders a large number of the 15 states that have ceased all abortion services since Roe v. Wade was overturned last year.
Planned Parenthood said the number of out-of-state patients that received medication abortions in Indiana has increased 100% since Roe was overturned and increased 160% for patients who received surgical abortion care. With clinics closing, the state will no longer be available to people from out-of-state.
"We see people from Kentucky and Tennessee and West Virginia and Alabama and Louisiana and all over the South and Midwest where other bans have already been enacted," McHugh said. "And people are desperate for this very normal, very safe health care."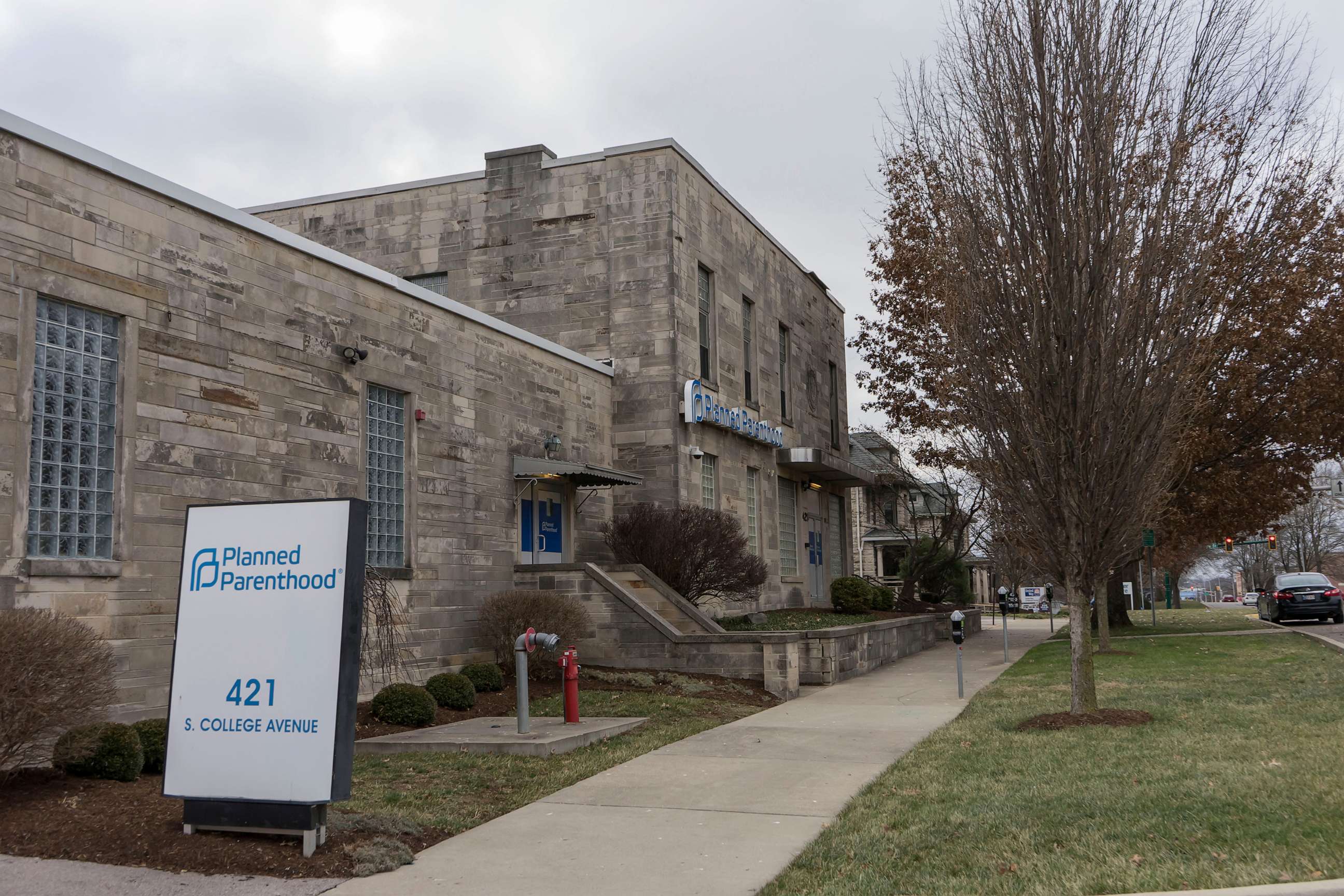 Indiana currently has the third-highest maternal mortality rate in the country, according to Planned Parenthood.
After the U.S. Supreme Court overturned Roe v. Wade last year, Indiana was the first state to enact a new abortion ban. This abortion ban briefly went into effect last September before it was temporarily blocked by a court just days later.
The ban makes providing an abortion a level 5 felony, only allowing three exceptions for when a woman's life is in danger, the fetus is diagnosed with a fatal anomaly or if the pregnancy was a result of rape or incest, but only up to 12 weeks of pregnancy. The near-total ban upheld by the court replaced a previous 22-week abortion ban. It also eliminates all abortion clinics in the state.
Providers who violate the ban will have their license revoked and could face between one to six years in prison and a fine of up to $10,000.