Police in Indiana on Tuesday released surveillance video from a dramatic ambush that captured the moment a gunman suddenly opened fire on officers with an assault rifle.
The Evansville Police Department in southwest Indiana said it released 911 calls, officers' body camera footage and surveillance video from the scene to help find a motive in the Friday shooting, which ended with the gunman and a witness dead.
Police said the incident escalated quickly as they were responding to report of an "active shooter" in Evansville, about three hours south of Indianapolis.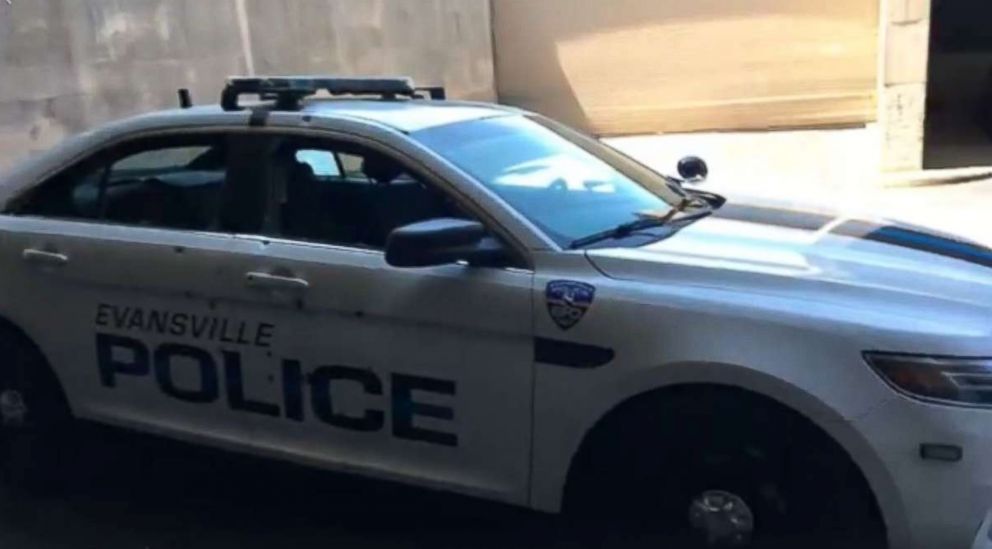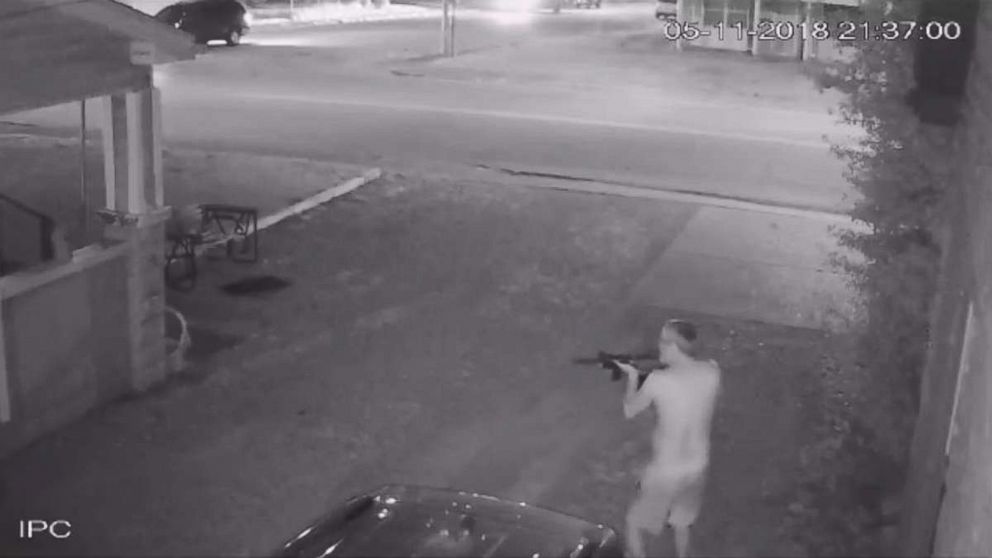 The gunman, identified as 51-year-old Barry Freeman, opened fire near his home around 9 p.m., killing a 56-year-old neighbor, Jeffrey Kempf, and hitting four nearby residences and two businesses, police said at a press conference. The suspect may have thought he was firing at an officer, not his neighbor, when he hit him, police added.
One portion of the surveillance footage showed the suspect crouching behind a parked SUV with his rifle aimed toward the street in "an apparent ambush attempt," police said.
Responding officers called for backup when the suspect began firing at them, the department said.
Evansville SWAT Officer and Detective Kyle Thiry, a seven-year department veteran, eventually took down Freeman, shooting him twice in the chest. He was taken to a local hospital, where he died Sunday night.
"Officer Thiry is credited with ending Mr. Freeman's rampage that night," EPD Sgt. Jason Cullum said Tuesday. "That is a testament to the skill and the calmness that officer Thiry displayed that night in bringing peace back to that neighborhood."
No officers were injured, but the department released images from the scene showing four patrol vehicles riddled with bullet holes.
Cullum said Freeman did not have a criminal history and he may have been intoxicated. He said the suspect's movements indicated that he was "looking for law enforcement targets."
"We were told by his son while this event was unfolding that he had prior military experience," Cullum said, "and based on some of his movements it appeared he was using some training that he may have received."
ABC News' Matt Foster contributed to this report.