— -- A 27-year-old deputy has died after he was shot while serving warrants at an Indiana home this morning, his sheriff said.
The shooting began when Sgt. Jordan Buckley and Deputy Carl Koontz of the Howard County Sheriff's Department, along with officers from the Kokomo Police Department, knocked on the door of a Russiaville home to serve search and arrest warrants, the Indiana State Police said.
Howard County Sheriff Steve Rogers told reporters at the scene that the search and arrest warrants had "something to do with drugs."
When the officers went inside, they were shot at and returned fire, police said.
Koontz and Buckley were wounded in the shootout, police said.
Koontz, 27, a two-year veteran, then died from his injuries, the sheriff's office said. He is survived by his wife and young child, Rogers said.
"Our officers are of course prepared for this, but it comes as a total surprise to us," Rogers said. "Deputy Carl Koontz was one of our family."
Buckley, 35, a nine-year veteran, was hospitalized. His condition was not immediately clear.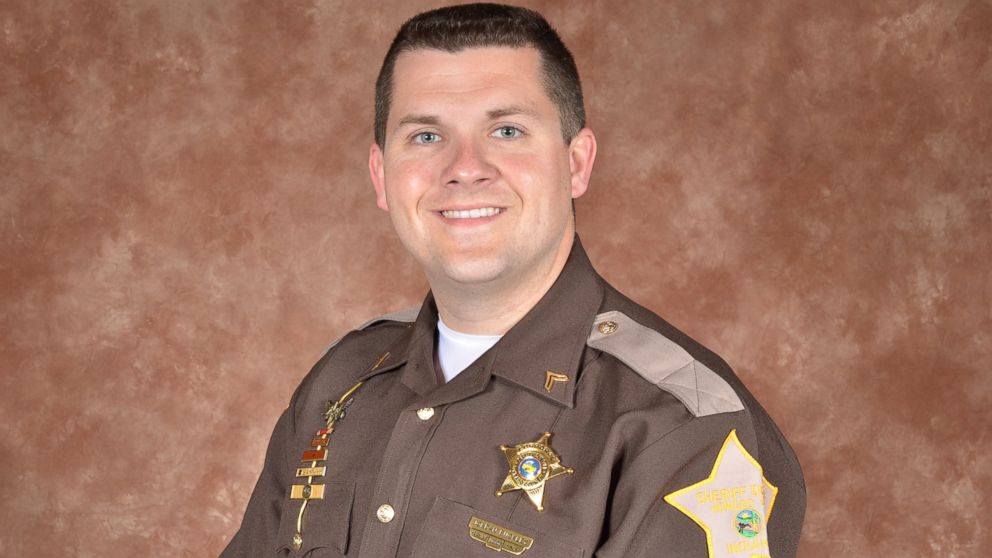 After the shooting, SWAT teams tried to contact "the occupant of the residence" for about two hours with no response before they "were able to confirm an individual was deceased inside of the residence," Indiana State Police said. The deceased person's identity had not yet been confirmed, police said.