Infant unharmed after spotted crawling across a road in New Jersey
The baby has been returned to his family.
A baby who was discovered crawling across a street in New Jersey was returned to his family unharmed after a driver spotted him and took him off the road.
Cory Cannon, 43, was on his way to work when he saw an infant crawling across Joe Parker Road just before 6 p.m. on Saturday in Lakewood, New Jersey.
"I thought, 'It's a bag or a toy,'" Cannon told ABC News, recalling the incident.
When he got closer, Cannon realized that the "toy" was in fact a real baby. He stopped his truck and took a photo as evidence, "In case anyone said I was lying about what I saw," said Cannon.
Cannon helped get the baby out of the street, while a nearby neighbor came out to help him. They both then returned the baby to his family, who lived nearby.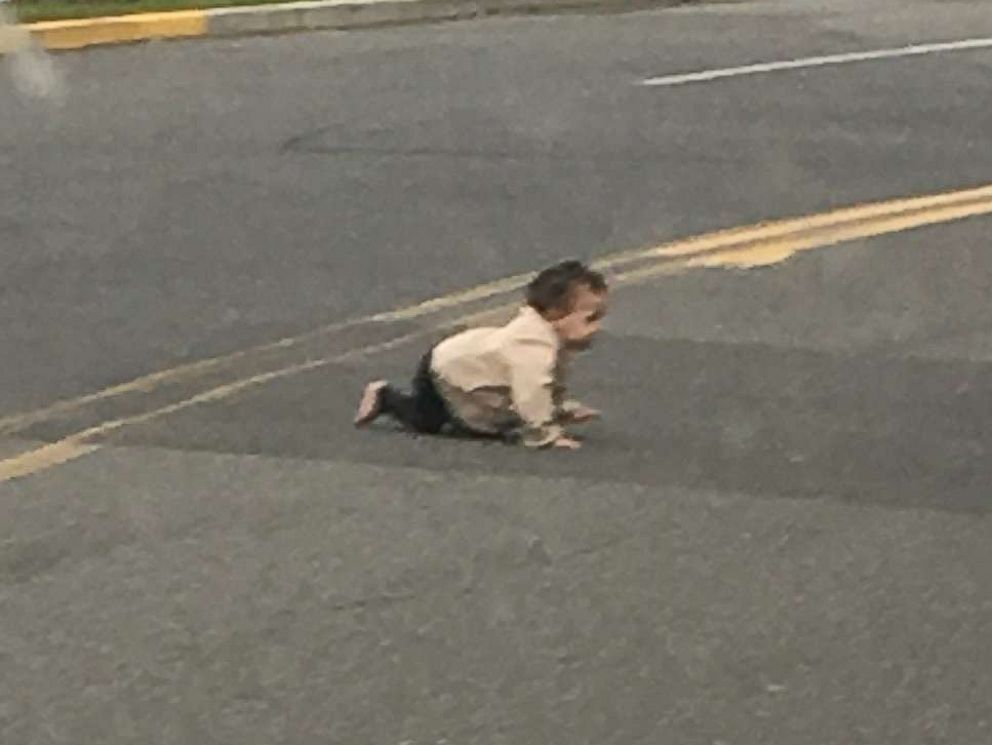 The Lakewood Police Department said that they sent officers to the area after receiving a report of an infant crawling across the roadway.
"Further investigation revealed that the infant may have left through a door that was left unsecured by an older sibling," police said in a statement. "The family of the child was unaware that he had left until the neighbor returned him."
Authorities have not revealed the identity of the baby's parents.
Lakewood police say they are still investigating the incident with the help of the New Jersey Division of Child Protection and Permanency.