A shooting that injured one security guard at the Naval Air Station Corpus Christi in Texas on Thursday has been determined to be terrorism-related, FBI officials said.
The shooter was shot dead, but a second person of interest may be at-large, the FBI said.
"The public should remain calm, and if you see something, say something," FBI officials said.
ABC News has learned the shooting suspect has been identified as Adam Alsahli, according to three U.S. officials familiar with the investigation.
The shooting unfolded at about 6:15 a.m. local time when the suspect sped through a gate, activating vehicle barriers, which stopped the car, a defense official told ABC News.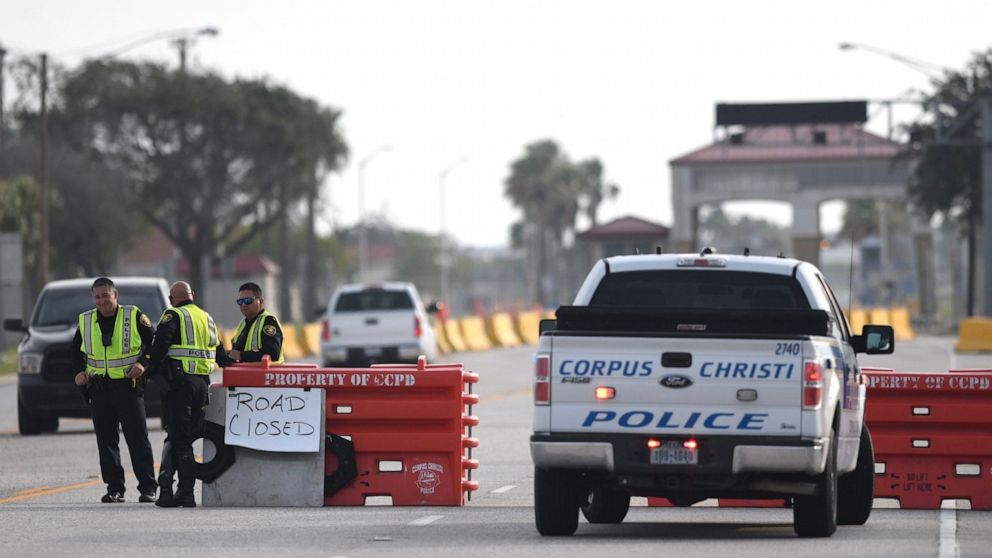 The driver then got out of the car and began shooting, before being "neutralized," the defense official said.
"We have determined that the incident this morning at the Naval Air Station Corpus Christi is terrorism-related," said Leah Greeves of the FBI. "They are working diligently with local, state and federal partners on the investigation, which is fluid and evolving."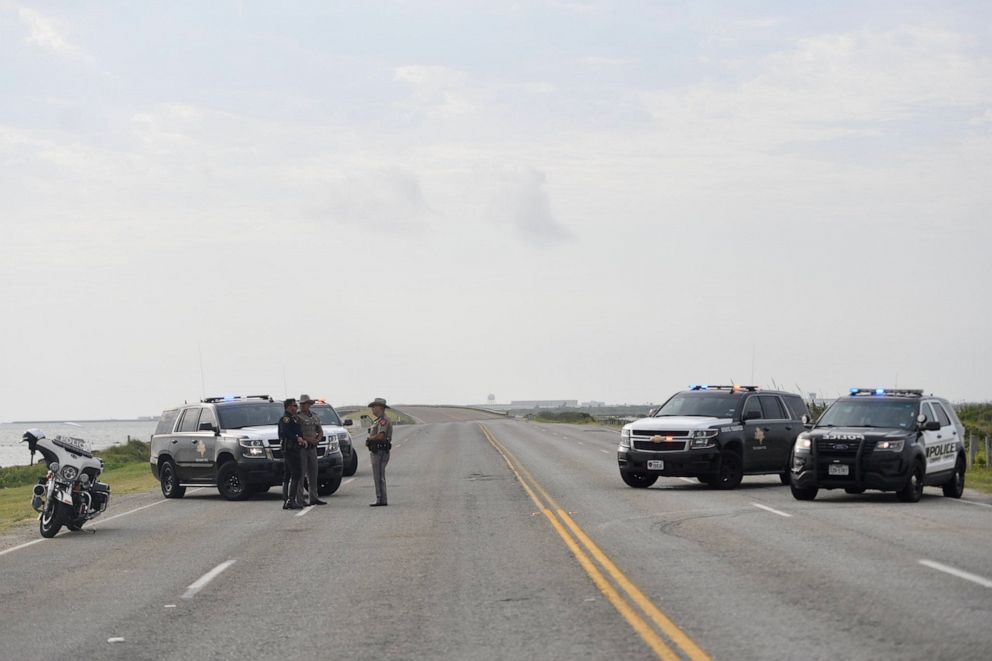 "Electronic media" was discovered at the scene, said Justice Department spokesperson Kerri Kupec.
Investigators are still working at the scene to go through the suspect's car with a robot.
"The Department of Justice's counterterrorism section is working closely with the FBI, the U.S. Attorneys Office in SDTX and other federal and local authorities to expeditiously investigate the circumstances of this event and all available evidence," Kupec said.
The security guard suffered minor injuries and was released from the hospital later in the day, Navy officials said.
ABC News' Jake Date, Alex Mallin and Matthew Seyler contributed to this report.