Gunman in Cincinnati bank shooting that killed 3 identified as 29-year-old Ohio man
The suspect, who was killed by police, had about 200 rounds of ammunition.
Authorities have identified the gunman who allegedly killed three people and wounded two others at a bank in downtown Cincinnati as a 29-year-old man from Ohio.
Omar Perez, 29, acted alone when he opened fire at the headquarters for the Fifth Third Bank near the Fountain Square, Cincinnati Police Chief Eliot Isaac said in a press conference Thursday afternoon.
Officers responded to a 911 call around 9:10 a.m. local time about an "active shooter" at the bank, Isaac said.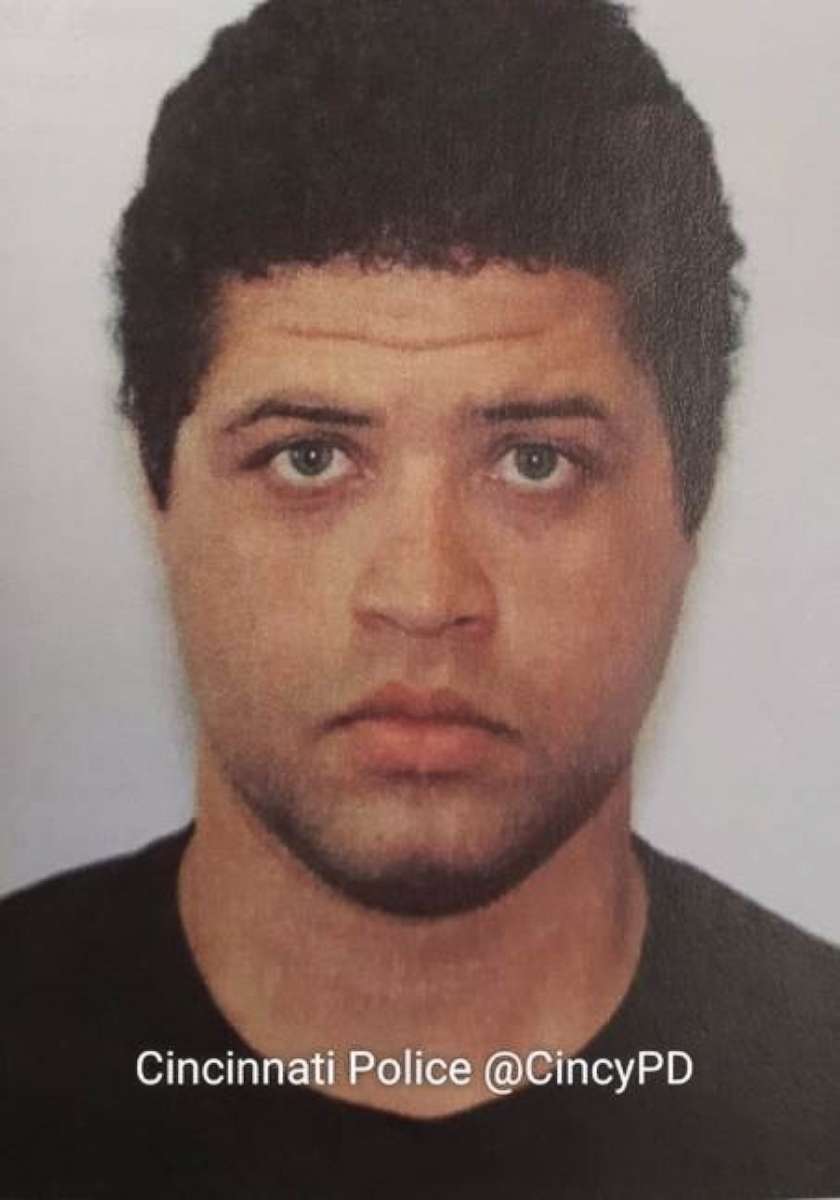 Perez. of Northbend, Ohio, is not a former or current employee of the bank, Isaac said. It is unclear how he got to Fountain Square, but he entered multiple businesses before going to the bank, according to the police chief.
The suspect had opened fire in the building's loading dock before continuing into the lobby area and firing more shots, Isaac told reporters at a press conference Thursday morning.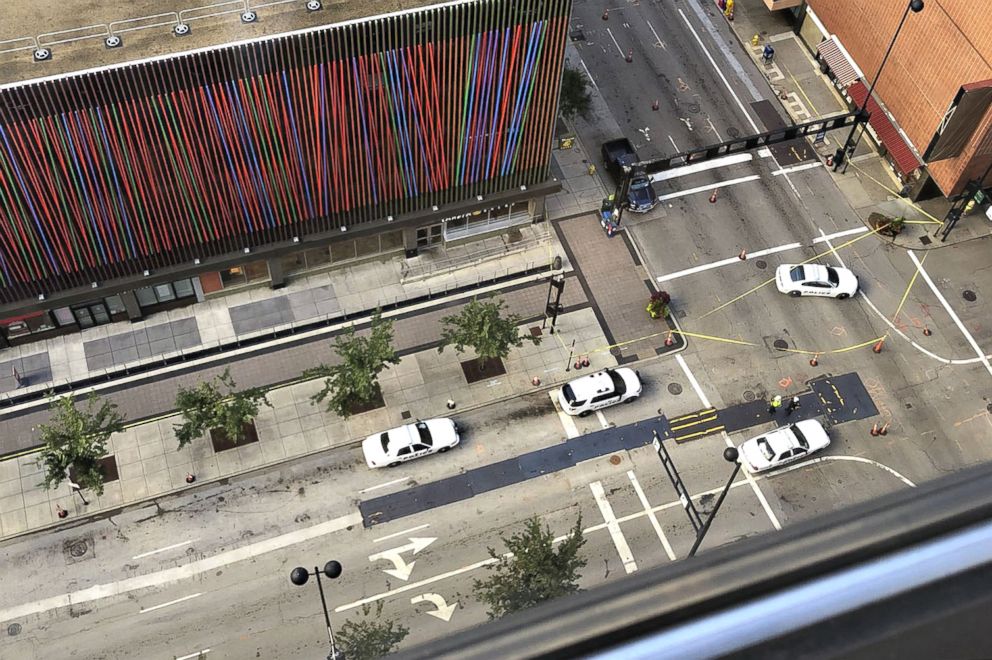 Multiple officers then "engaged" the suspect, who is now dead, Isaac said. He was shot multiple times, according to Isaac.
Investigators believe that Perez legally purchased the 9mm semi-automatic pistol, which was recovered on the scene, Isaac said. Perez had multiple magazines and around 200 rounds of ammunition, Isaac said.
Five people were shot, including three who died from their injuries, Isaac said. One person died at the scene, and two victims died at the hospital, police said.
Some of the victims were shot multiple times, Isaac said.
One victim was identified as 64-year-old Richard Newcomer, a superintendent with the Gilbane Building Company, a construction company based in Cincinnati.
"He was a great employee," Wes Cotter, the director of communications for the Gilbane Building Company told ABC News. "We are absolutely grief stricken."
Newcomer was doing work on the third floor of the building and "just happened to be at the wrong place at the wrong time," Cotter said.
"We couldn't feel worse about it," Cotter said.
The other two victims were identified by the Hamilton County Coroner's Office as Pruthvi Raj Kandepi, 25, and Luis Felipe Calderón, 48.
The area was cordoned off as police responded to the incident and worked to evacuate people inside the bank.
No officers were injured in the incident, and a weapon was recovered from the scene.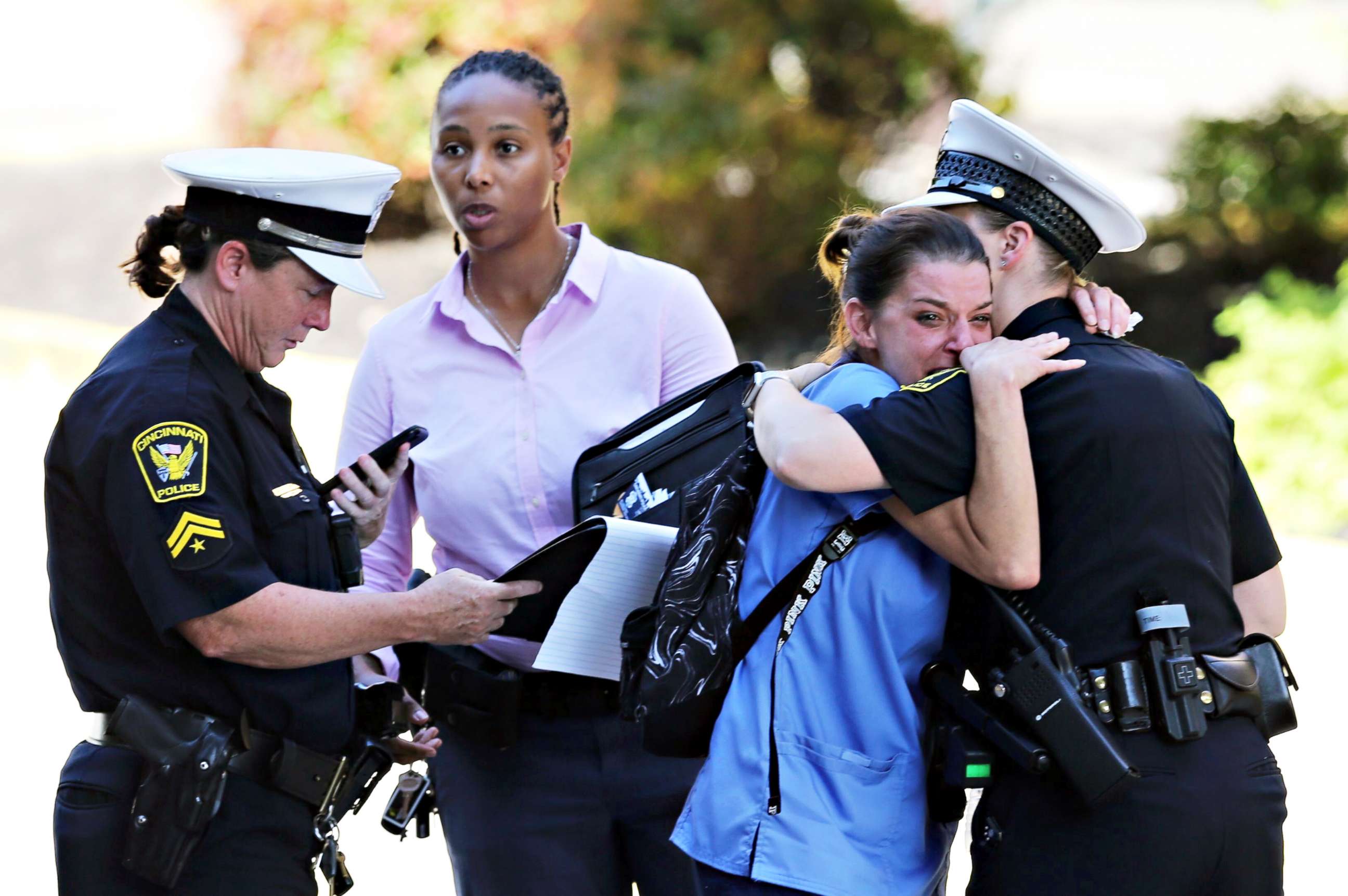 UC Health in Cincinnati confirmed via Twitter that it received four of the victims -- three males and one female. Two have since died, while one remains in critical condition and the other is in serious condition, the hospital said.
"Our physicians and staff are focused on caring for the patients and their families. We prepare for situations like these and hope they never happen," UC Health tweeted.
Cincinnati Mayor John Cranley told reporters at the press conference that the suspect was "actively shooting innocent victims."
"Random mass shootings, which plague our nation, are not normal and we as a country can't allow them to be normalized," Craley said in a statement posted on Twitter later Thursday. "Our hearts are broken today."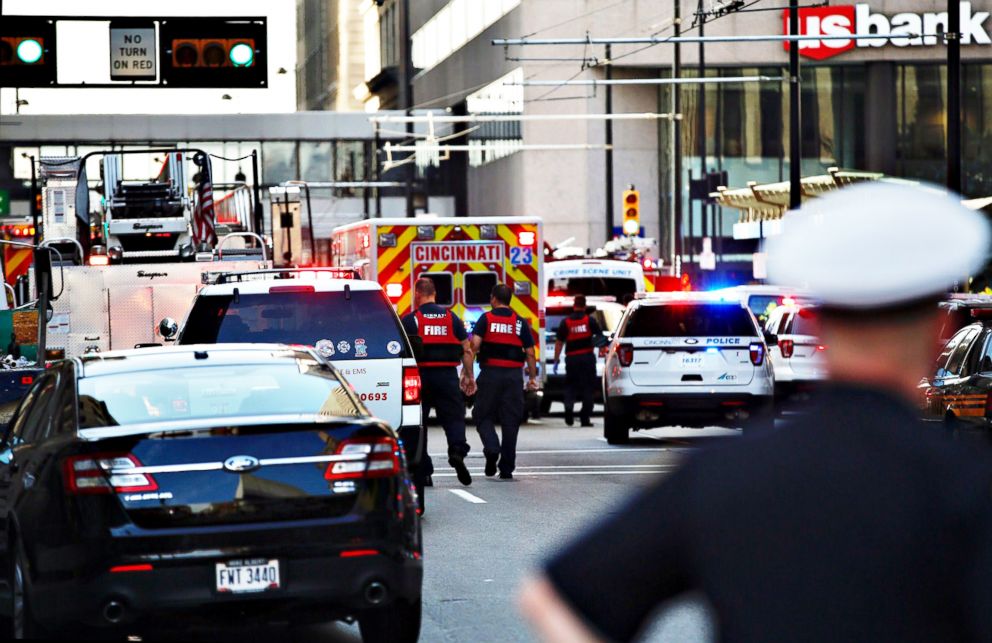 The motive for the shooting was not immediately known.
Fifth Third Bank, which is headquartered in Cincinnati but has locations across 10 states, described the deadly shooting as a "terrible event" in a statement posted on Twitter.
"Earlier today, an active shooter entered our headquarters building in downtown Cincinnati. The situation is contained and the shooter is no longer a threat. Our thoughts and prayers are with everyone caught up in this terrible event. We continue to work with law enforcement as we ensure the safety of our employees and customers. We are grateful for the support and concerns from our neighbors throughout Cincinnati and the country," the company tweeted.
ABC News' Rachel Katz contributed to this report.