At least three southern states were under a tornado watch Tuesday following an outbreak of twisters Monday night in Texas and Oklahoma that cut a path of destruction, killed one person and injured at least 10 others.
Twenty tornadoes were reported Monday night, 19 of those in central and northern Texas, where multiple homes and businesses were damaged, according to the National Weather Service. Heavy damage occurred from funnel clouds touching down in Round Rock, Texas, where roofs were ripped off homes, according to the local fire and police departments.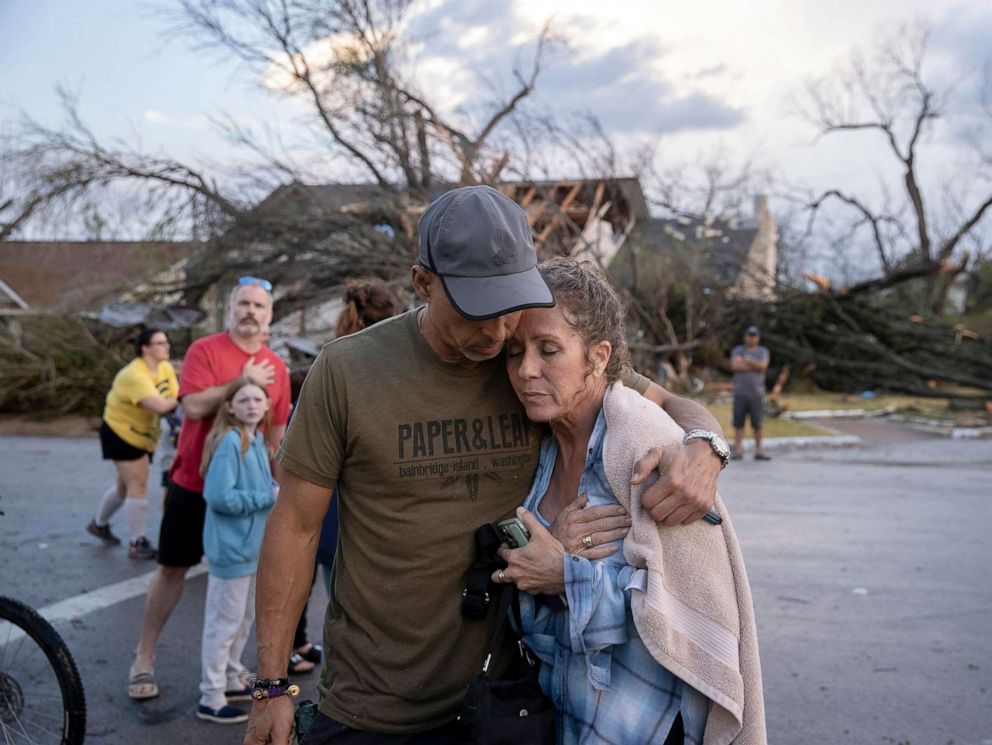 At one point, police in Round Rock, about 20 miles north of Austin, Texas, urged residents to stay off the roads. A tornado also ripped through a strip mall in Round Rock, damaging a restaurant, a bank, and cars in a Home Depot parking lot, authorities said.
In Jacksboro, Texas, about 60 miles northwest of Fort Worth, a high school and elementary school both sustained heavy damage, according to Jack County Rural Fire Chief Jason Jennings. Sixty to 80 homes were damaged in Jacksboro, Jennings said.
News helicopter footage Tuesday morning showed major damage to the Jacksboro High School, where the roof of a school's gym either collapsed or was blown away.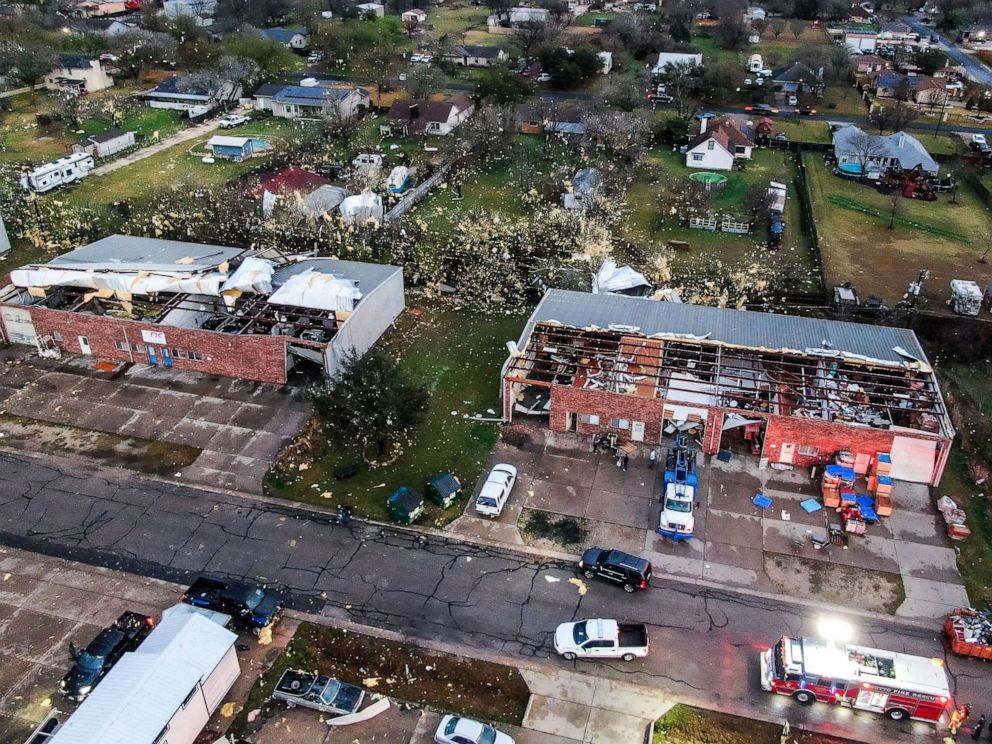 The Texas Department of Public Safety confirmed that one person was killed in Northwest Grayson County, Texas.
Sarah Somers of the Grayson County Office of Emergency Management said at least 20 homes were damaged or destroyed in Grayson County, according to ABC affiliate station KTEN in Ada, Oklahoma.
Significant damage also occurred in the Kingston, Oklahoma, area, where officials said a likely tornado touched down. Multiple structures including a marina were damaged or destroyed, in the Kingston area, officials said.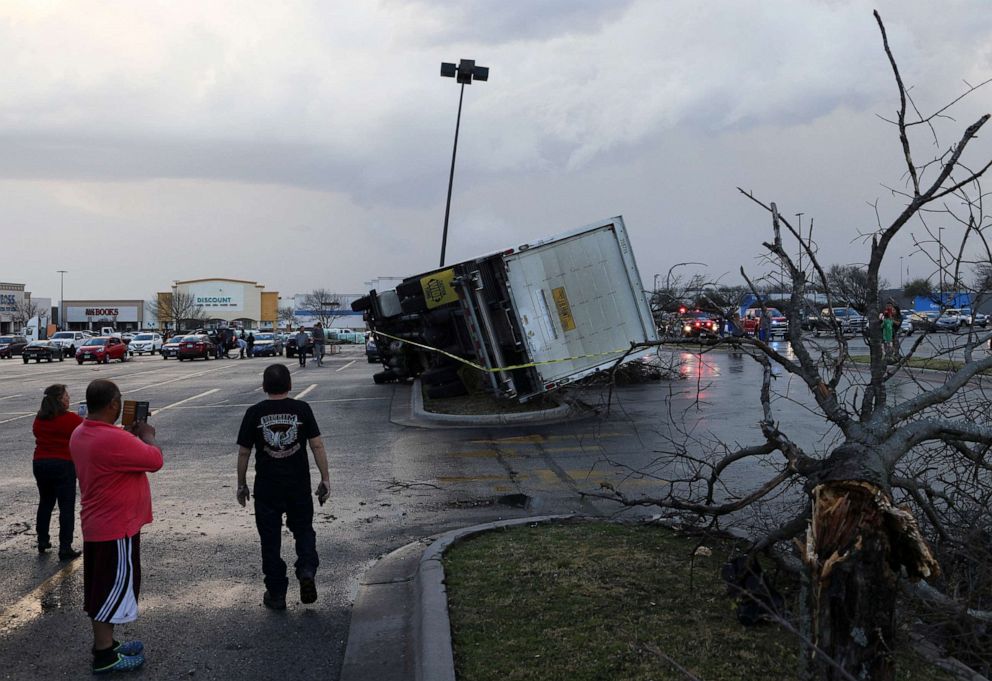 During the tornado outbreak, wind gusts of up to 64 mph and hail the size of golf balls were also reported across central and northern Texas.
On Tuesday morning, tornado warnings were issued for parts of Louisiana, Arkansas and Texas, including the Houston area.
NOAA's Storm Prediction Center forecast the tornado threat to parts of Mississippi and Alabama as well.
Severe weather is zeroing in on Alexandrian and Baton Rouge, Lousiana., to Hattiesburg, Jackson and Meridian, Mississippi, and into western Alabama, west of Tuscaloosa, according to NOAA.
ABC News' Jim Scholz and Melissa Griffin contributed to this report.