Easter egg hunts are part of a long tradition for many families across the country, and no Easter basket would be complete without marshmallow Peeps, jelly beans and chocolate eggs.
With Easter around the corner, "World News Tonight" visited candymakers around the country that were readying themselves for the big springtime holiday.
At Just Born Quality Confections in Bethlehem, Pennsylvania, even the elevators smell of candy. For the last 65 years, the company has been making Peeps, the yellow marshmallow chicks and pink bunnies. The candymaker says it manufactures around 2 billion of the Easter basket essentials per year.
Many of the 550 staff members who work at Just Born Quality Confections have been there for decades. Some of them, like one worker named Lisa, even met her husband assembling candy.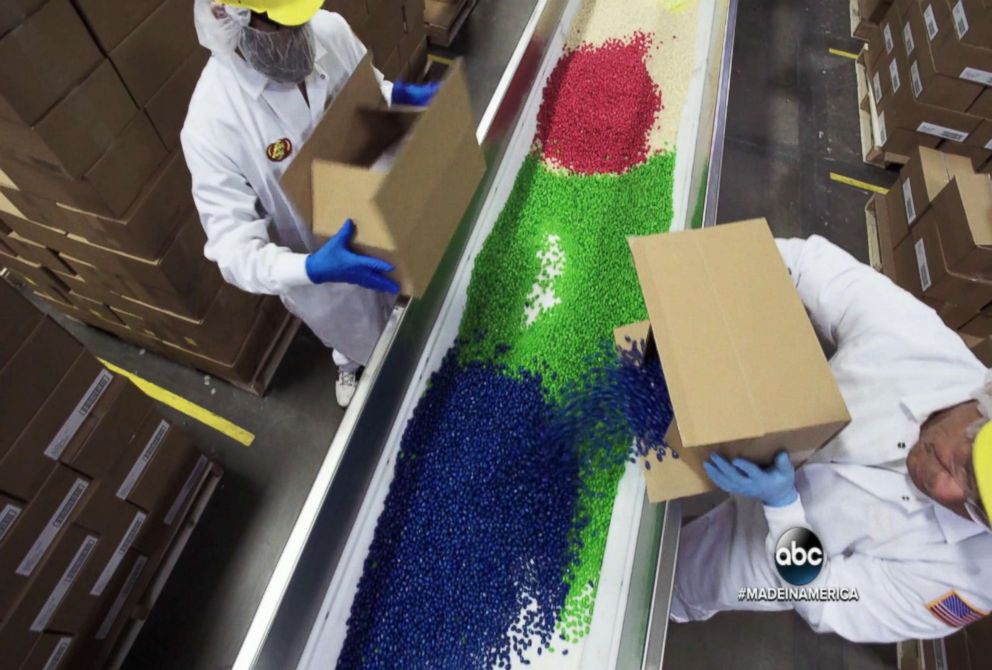 In Fairfield, California, around 100 workers at the Jelly Belly jelly bean company poured in the color and sugar as they packed up jelly beans in bags bearing the American flag for Easter baskets.
The company estimates that America will eat 5 billion jelly beans over Easter.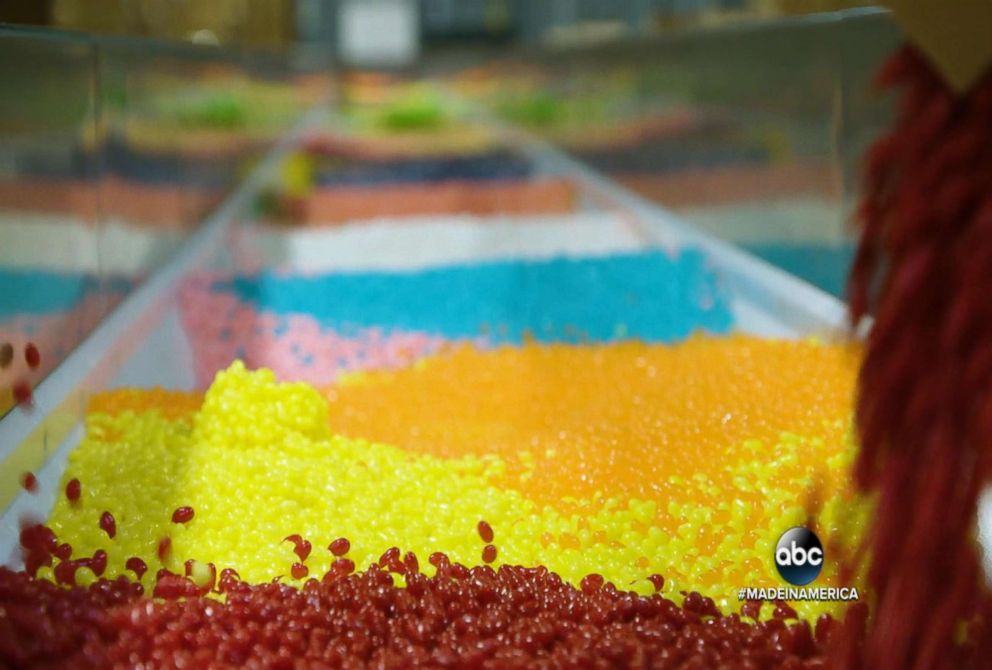 On the East Coast, the 100 workers at Thompson Chocolate in Meriden, Connecticut, have produced 2.5 million pounds of chocolate a year over the company's 140-year history, with their chocolate Easter eggs coming off the line.
"We are proudly made in America," said one Thompson worker named Glenda, who was handling last-minute orders.