Inside the congressional shooting suspect's life in Virginia
James Hodgkinson had been living in Alexandria for months before the shooting.
— -- The investigation into James T. Hodgkinson's life in the months and weeks leading up to his alleged attack on a congressional baseball practice is well underway, and police are asking for the public's help in both Virginia and his home state of Illinois.
Hodgkinson's motives may never be completely determined after he died from injuries sustained during a firefight with police Wednesday, but investigators say they are hoping to develop a fuller understanding of what prompted an incident that left five people shot, including Rep. Steve Scalise, R-La.
Some witnesses have described their interactions with Hodgkinson, 66, and investigators have started examining evidence that he left behind, particularly in Virginia.
His makeshift Va. home
In late March, Hodgkinson left his home in Illinois for the Washington D.C.-area. Once there, he apparently began living out of a van, showering in the mornings at the YMCA in Alexandria, just across the street from the baseball field where Wednesday's attack took place.
It's unclear why he moved but his brother, Michael Hodgkinson, told The New York Times "he wasn't happy with the way things were going, the election results and stuff," which was apparently behind his move to Washington.
Police determined that Hodgkinson had been "living out of his vehicle in the vicinity of East Monroe [Avenue]" in Alexandria, FBI special agent in charge Tim Slater said.
The YMCA that he reportedly frequented is partially on East Monroe Avenue, which runs alongside the park where the baseball diamond is located.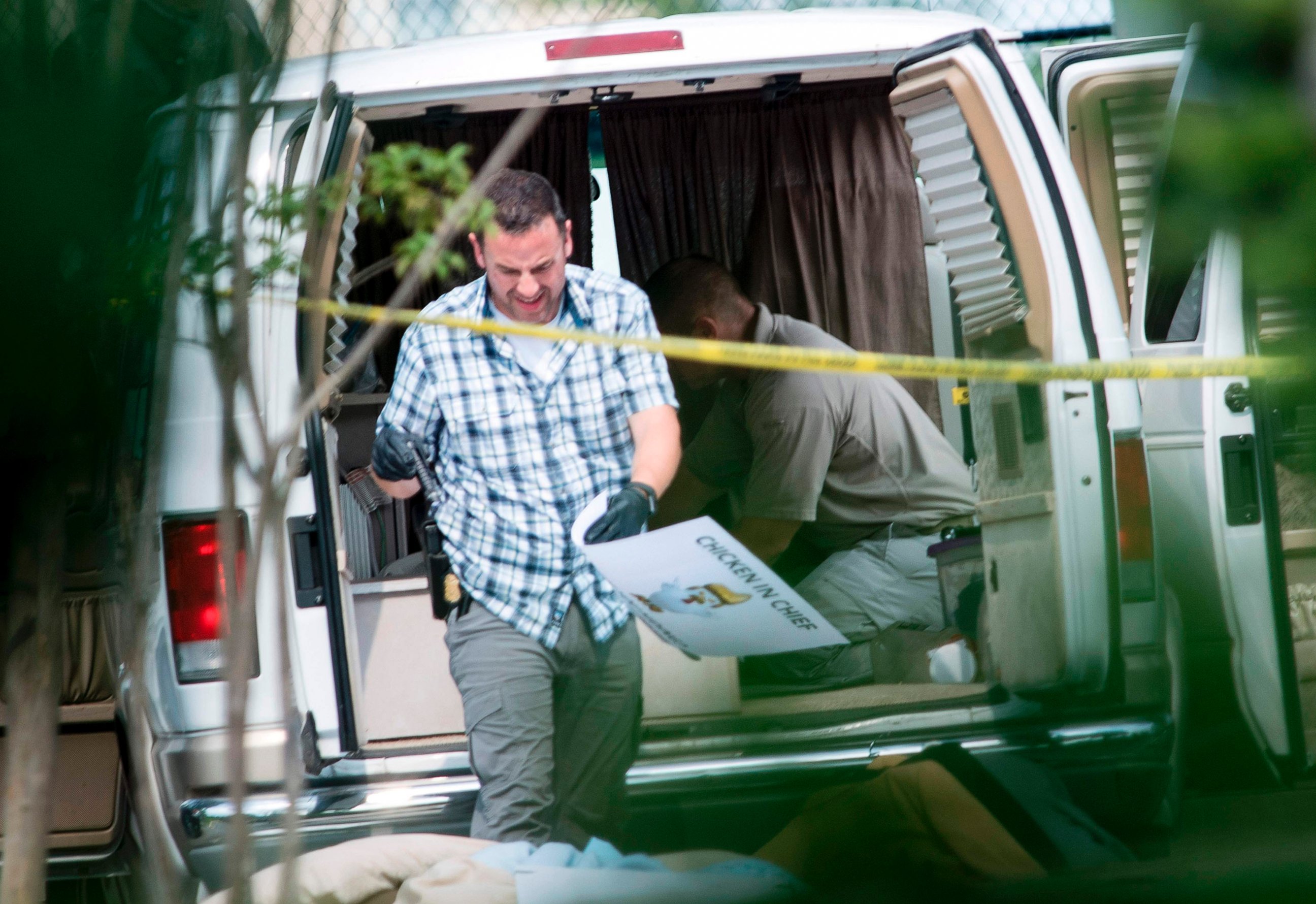 Slater went on to describe Hodgkinson's vehicle as "a white cargo van."
Pictures were released today showing investigators' clearing out a vehicle that matches that description and, in one photo, a man is seen holding a poster of a cartoon chicken with the words "Chicken in Chief" written above the animal.
An unexpected acquaintance
Bill Euille, who served as Alexandria's mayor from 2003 until 2016, became an inadvertent acquaintance of Hodgkinson's after they started chatting during his daily visits to the local YMCA.
Euille said that after he would go into the YMCA for his daily morning workout, he would have a coffee in the lobby and tended to talk to people that were around. And starting a "little more than a month and a half ago," Euille said, one of those people happened to be Hodgkinson.
"He approached me and said, 'Hey, are you really the mayor of Alexandria?' and I said, 'Yes,'" the former mayor told ABC News. "And so we exchanged greetings and I don't even, at that time, remember what his name was.
And since then it was every morning I grabbed coffee he'd be sitting there and say, 'Hey, Mr. Bill' or 'Hey, Mr. Mayor, how are you doing? What's your day going to be like?'"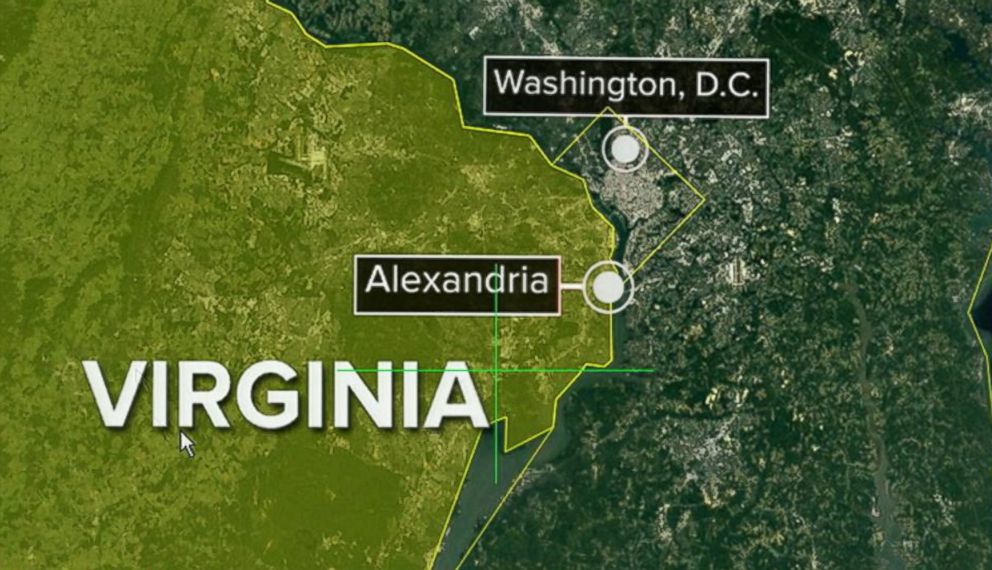 In their talks, Euille said, Hodgkinson "never demonstrated that he was depressed or something was troubling him" and they "never really talked politics that much."
"We had these daily greetings but he was very respectful. I didn't notice anything about his mannerisms, his demeanor that would show that it was somebody that was nervous, somebody that something was bubbling or boiling inside of him. Just very, very calm," Euille said.
Though Hodgkinson's temperament didn't trouble Euille, he did note that he appeared to be homeless and not from the area. During different conversations, Euille said, Hodgkinson asked him for restaurant recommendations within walking distance, and at one point asked about finding a job.
"I could see things that were very visible that looked like he was living out of his gym bag as opposed to just clothes for the day and his toiletries; like books and extra clothing," he said. "It was like … a suitcase, essentially."
Euille said he heard from a YMCA employee that Hodgkinson had terminated his membership Monday, two days before the shooting. But Euille still spotted him in the lobby Monday and Tuesday, he said.
"When I left him at 10:00 a.m. yesterday [Tuesday] morning, he was just like he's always been," Euille told ABC News hours after the shooting Wednesday.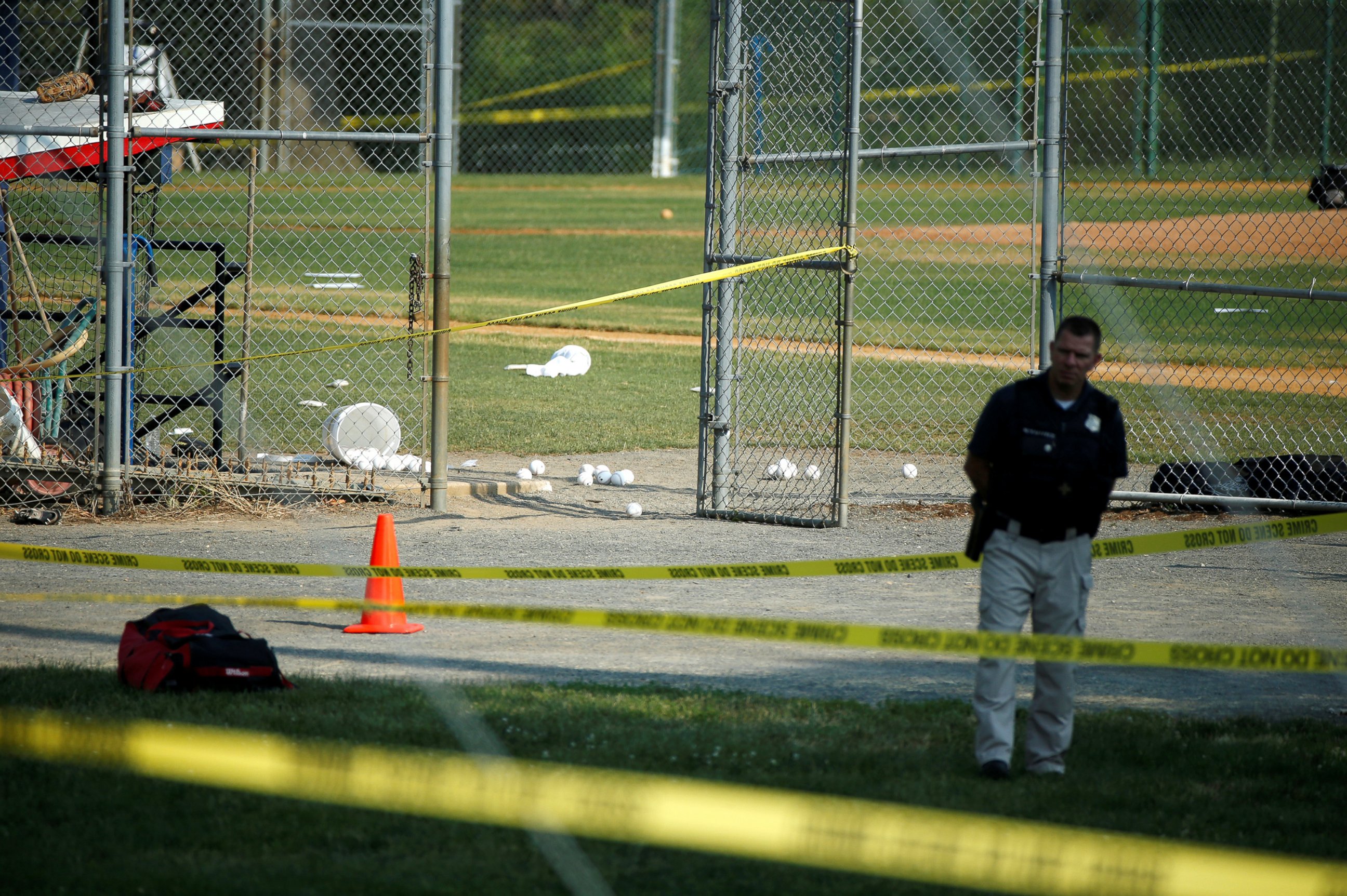 A different description
Another local, bartender Jamie Craig, had a different reaction to her interactions with Hodgkinson.
Craig works at Pork Barrel BBQ, which is less than a mile from the baseball diamond where the shooting took place.
After police released his photo, Craig said, she immediately recognized Hodgkinson and remembered his being "a little shady."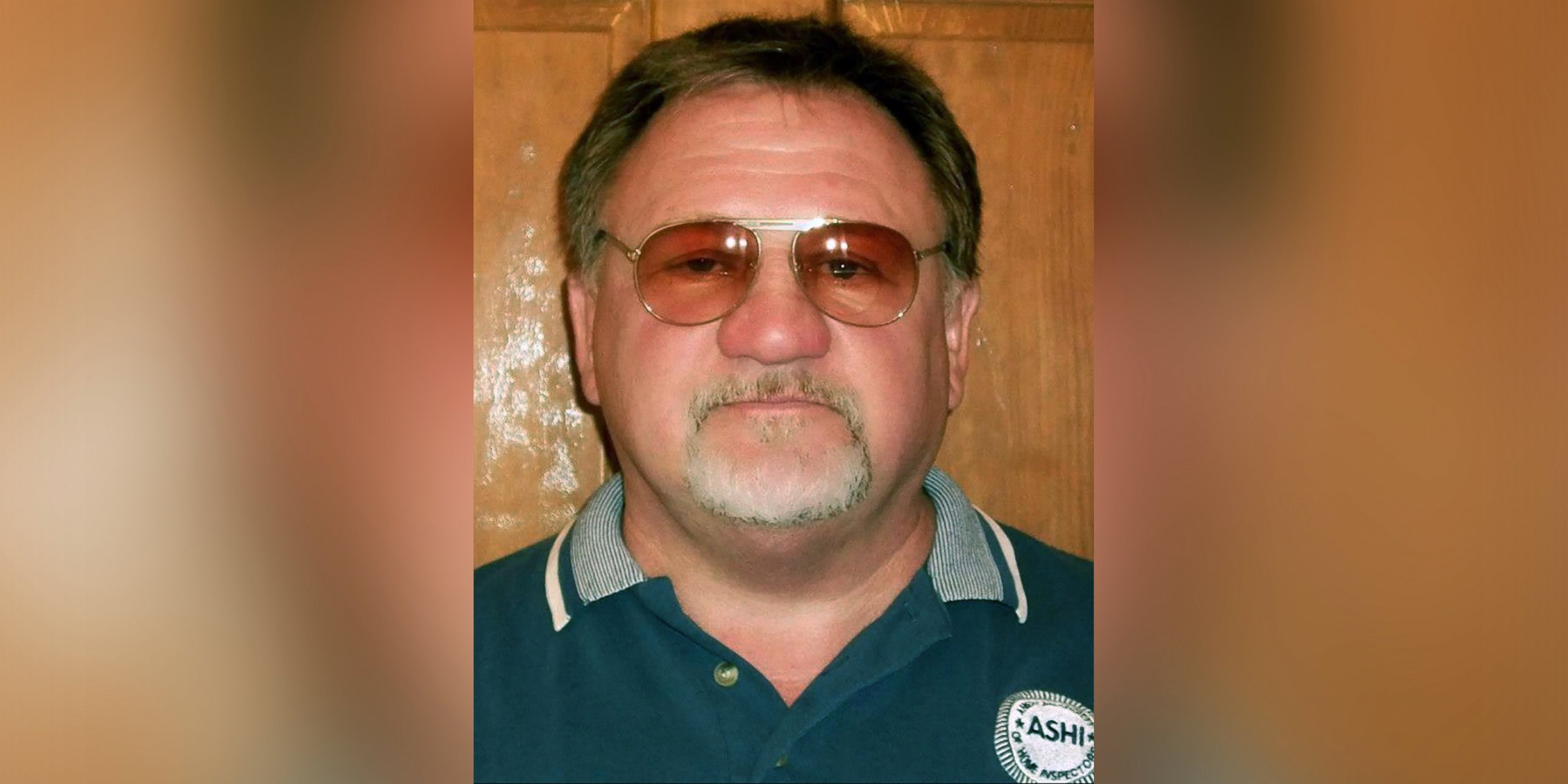 "Most of the bartenders here are women," she told ABC News, and he "came off a little creepy, apparently."
"I just remember him being extremely quiet, didn't really make eye contact," she added.
Craig said she served Hodgkinson "a handful of times" in the past couple of months.
"I just kind of kept it light and easy talking to him," she added, "because he kind of gave me the creeps."
ABC News' Sarah Kolinovsky and James Gordon Meek contributed to this report.