Joseph DeAngelo, the suspected serial rapist and killer known as the "Golden State Killer," was caught off guard when he was taken into custody at his California home on April 24, decades after his alleged crimes.
DeAngelo, 72, was brought to Sacramento County Main Jail and is in a cell by himself due to the notoriety of case, a Sacramento County Sheriff's Department investigator told ABC News.
No one has visited the former police officer so far, according to jail records.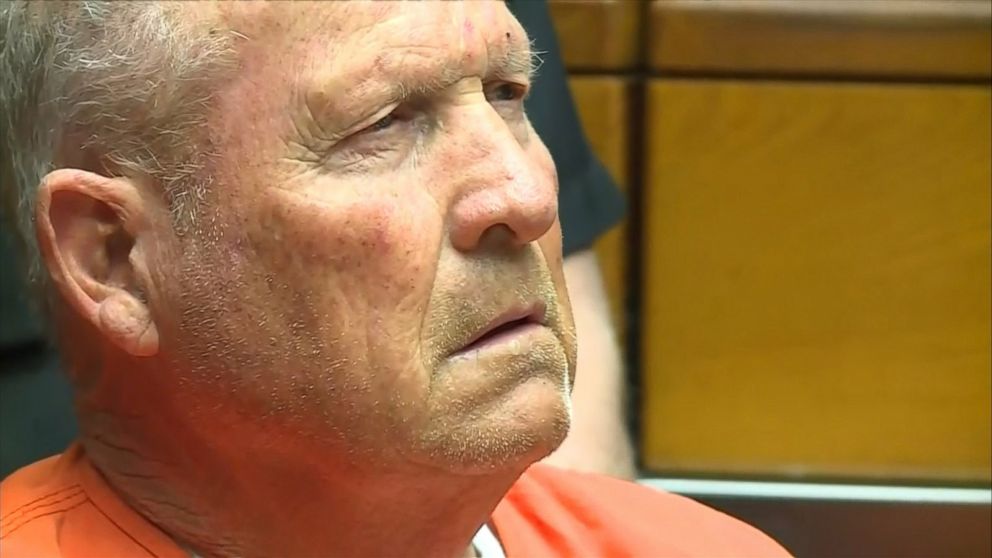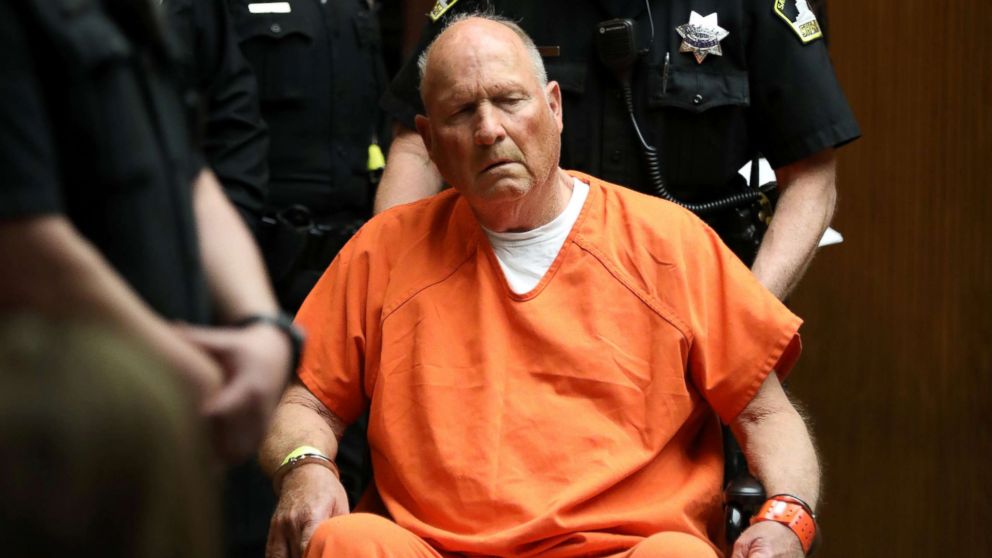 DeAngelo was placed on suicide watch as a precaution, the investigator said, and has also undergone a psychiatric evaluation.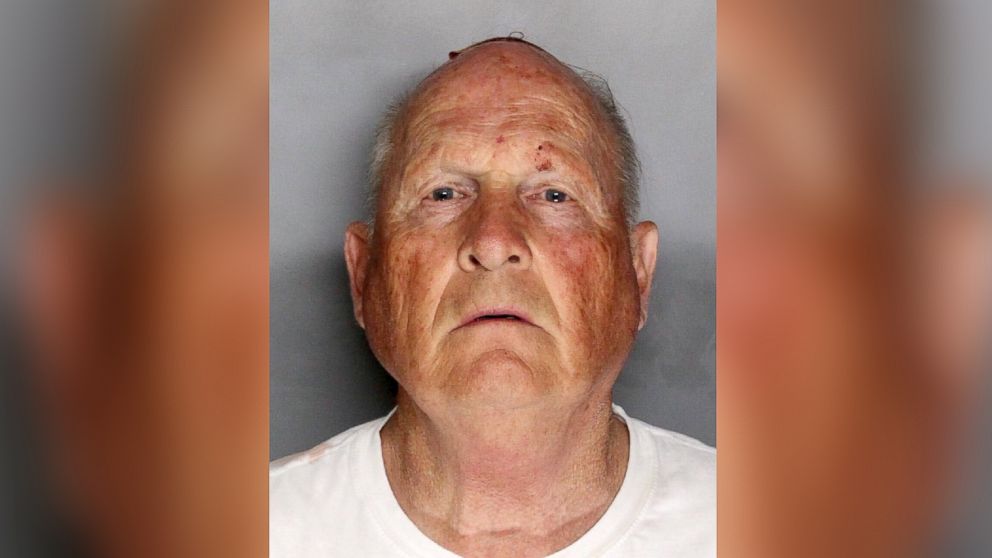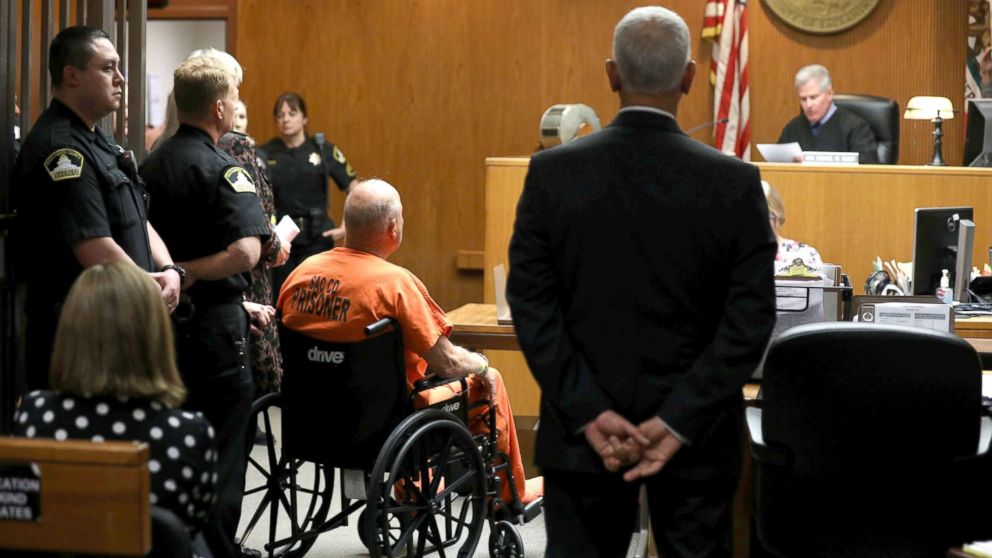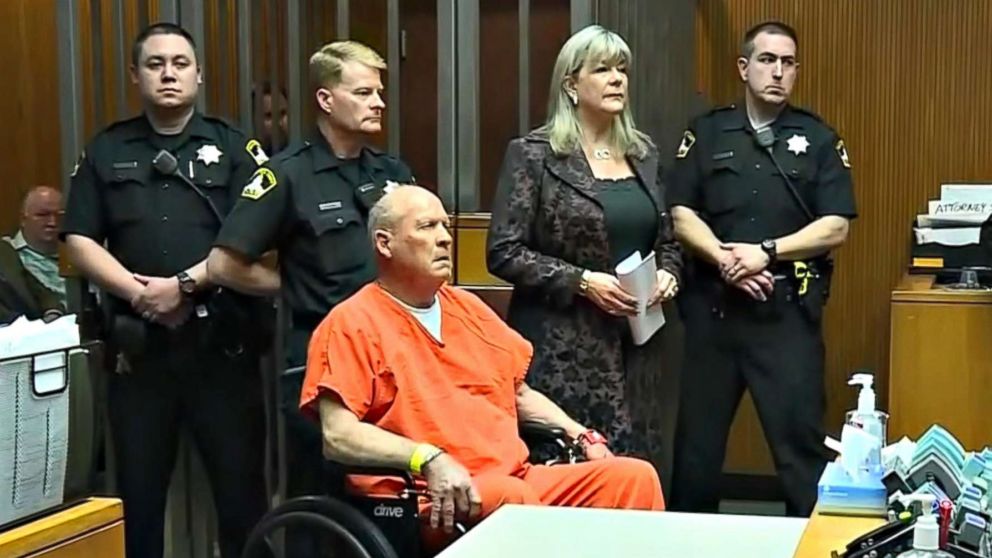 DeAngelo appeared in court Friday, handcuffed to a wheelchair, appearing dazed and with delayed speech.
But retired investigator Paul Holes, who spent more than two decades searching for the killer and is still consulting on the case, claims it's an act, saying DeAngelo was seen riding his motorcycle at high speeds a week before the arrest.
"He is a dangerous man -- he is not the decrepit individual you see in a wheelchair at the arraignment," Holes told ABC News. "He is a spry 72-year-old who is physically capable. He has numerous guns register to him."
Holes also claimed that DeAngelo put up an effort to make his house blend into the neighborhood.
"I think that was part of his act," Holes said. "He wanted to blend into this neighborhood and not be perceived as this monster that possibly was living within this house."
DeAngelo, who police say evaded investigators for decades, is believed by authorities to have committed 12 murders, at least 50 rapes and multiple home burglaries throughout California in the 1970s and 1980s. He was tracked down by DNA samples from distant family members.
DeAngelo has not entered a plea. He returns to court May 14.