— -- The San Bernardino shooters -- Tashfeen Malik and her husband Syed Farook -- emailed for several weeks before deciding to meet each other for the first time, according to Malik's immigration file, portions of which were released today by the House Judiciary Committee.
The 21-page file reveals information Syed Farook submitted to United States officials to prove that he and Malik had met in person within two years of the application -– a requirement for the visa -- and planned to get married.
Malik, who was from Pakistan but had lived in Saudi Arabia, came to the U.S. last summer on a "fiancé" visa and later obtained a Green Card, U.S. officials have said. Malik married Farook, an American of Pakistani descent, in August 2014 and the couple had a baby six months before the Dec. 2 massacre that killed 14. Both died in a shootout with police afterwards.
A statement from Farook in Malik's immigration file explains how their relationship began. "My fiancé and I met through an online website. After several weeks of emailing, we decided to meet each other," the letter reads.
According to the letter, Farook and Malik's families met on Oct. 3, 2013, at the house of Malik's relatives in Mecca -- where Farook and his family were performing the Hajj -- and that the couple planned to marry in the month of her arrival in the U.S. Records show Malik and Farook married within her first month in the U.S.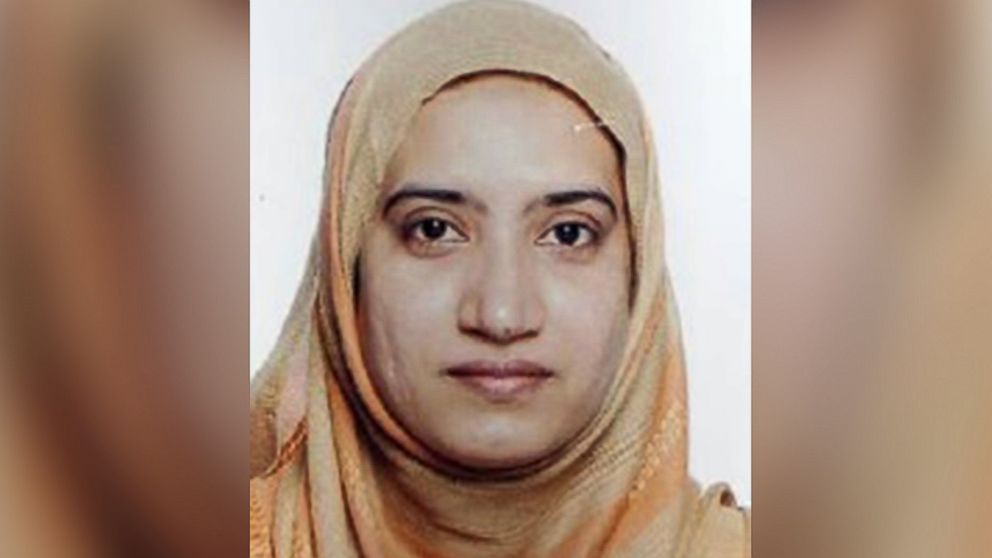 Also in the file are copies of the couple's Saudi passport stamps, Malik's translated Saudi Arabian visa and her application for the K-1 fiancé visa.
The file release comes as the House Judiciary Committee investigates whether Malik's visa was issued improperly. Chairman Bob Goodlatte says immigration officials did not do enough to screen Malik's application and alleges that the passport stamps on Malik's Saudi visa don't prove she and Farook were in Saudi Arabia at the same time.
According to Goodlatte, stamps show Malik arrived on June 4, 2013, on a 60-day visa, and that the exit date is illegible. Goodlatte says that Farook's entry stamps show he was there from Oct 1 to Oct. 20, 2013.
A spokesperson for U.S. Citizenship and Immigration Services said the couple met all the requirements for Malik to receive a fiancé visa, and that officials "thoroughly vet" every application.
"All required procedures were followed in the processing of Tashfeen Malik's immigration file before the case was referred to the U.S. Embassy for visa processing," the official said. "Tashfeen Malik was subjected to numerous background checks at all stages that the agency handled her case, and those background checks did not reveal any derogatory information about Malik."
House Judiciary Committee Ranking Member John Conyers, Jr. said today he is "concerned" that Goodlatte "reached several conclusions that are not supported by the available facts." "We have reviewed the suspect's immigration file, and found that it included relevant evidence such as passport stamps, biographic data, and translated Saudi visas submitted in response to USCIS's request for further evidence," said Conyers.
"Moreover, the Saudi government has specifically confirmed that both suspects were present in that country at the same time in October 2013, consistent with an affidavit in the file. The FBI presented similar evidence in a briefing to our committee members last week."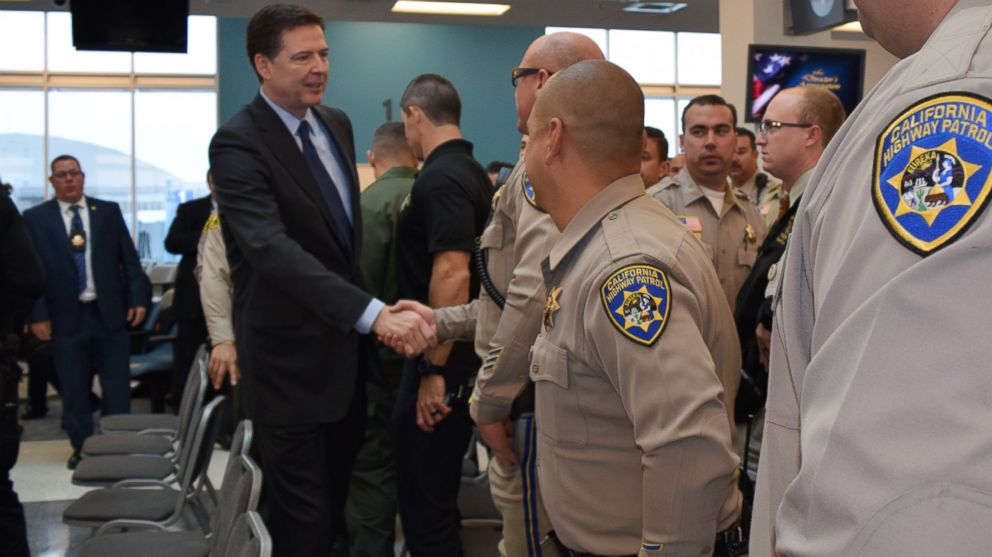 Meanwhile, FBI Director James Comey and David Bowdich, the Assistant Director in Charge of the FBI's Los Angeles Field Office, were in San Bernardino today, where they met with law enforcement and community leaders who responded to the Dec. 2 attack.
"While we can't undo this cowardly act and the impact it's had on the victims, the community of San Bernardino and the nation, the FBI and our skilled partners offer our full support now and in the days ahead, and our commitment to work tirelessly to prevent such attacks in the future," Comey said.