How investigators cracked unsolved murder of Harvard graduate student nearly 50 years later
Michael Sumpter has been named the suspect in the 1969 murder of Jane Britton.
Investigators finally have cracked a cold case murder that has haunted the Boston area for almost 50 years.
The Middlesex District Attorney's Office on Tuesday identified a local man, Michael Sumpter, as the person responsible for the 1969 violent death of Harvard University student Jane Britton, after investigators spent the past year conducting numerous forensic tests on DNA evidence that was collected both during the autopsy decades ago and more recently.
Sumpter died of cancer in 2001 while serving time for the rape of a woman in Boston in 1975, just six years after Britton's killing. He has since been linked to five sexual assaults in the Boston area, three of which resulted in the death of the victims, including Britton.
None of the victims are believed to have known or had any relationship with Sumpter, prosecutors said.
"The murder of Jane Britton has raised many questions and piqued the interest of members of the community over the past 50 years," Middlesex District Attorney Marian Ryan told reporters at a press conference Tuesday afternoon.
"Multiple teams of investigators have been assigned to this case looking into tips from the public and ruling out multiple suspects," she added. "As a direct result of their perseverance and utilization of the latest advances in forensic technology by the Massachusetts State Police Crime Lab, today I am confident that the mystery of who killed Jane Britton has finally been solved and this case is officially closed."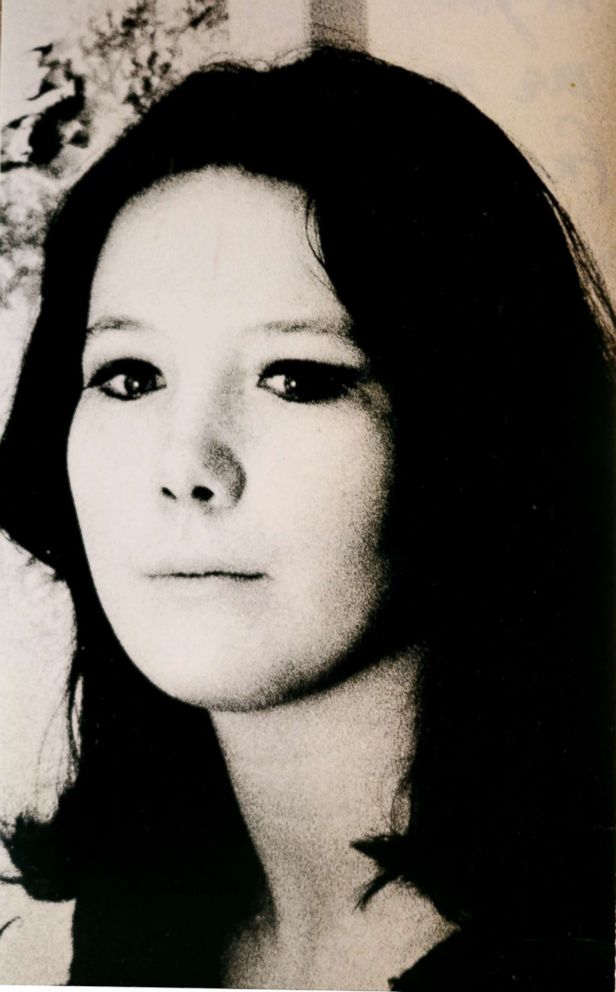 Britton, a 23-year-old graduate student in anthropology at Harvard University, was found dead in her fourth-floor apartment in Cambridge, Massachusetts, on the chilly afternoon of Jan. 7, 1969. She had been sexually assaulted and bludgeoned to death, according to Cambridge police records.
Britton, a native of Needham, Massachusetts, went out to dinner with some classmates at a restaurant in Cambridge the night before. She went back to her apartment after dinner to change her clothes before going ice skating with her then-boyfriend, according to prosecutors.
After ice skating, the couple went to a nearby pub for a beer and then returned to Britton's apartment around 10:30 p.m. that night. Her boyfriend stayed for about an hour before leaving. Then, Britton went across the hall to visit her neighbors, who had been watching her cat while she was out. She had a glass of sherry with them before going back to her unit, prosecutors said.
The next day, Britton's boyfriend came to check on her after she didn't show up for an important exam and he couldn't get a hold of her by telephone. When he was unable to get into her apartment, he asked for help from her neighbors who ultimately gained entry and discovered that Britton had been brutally murdered, according to prosecutors.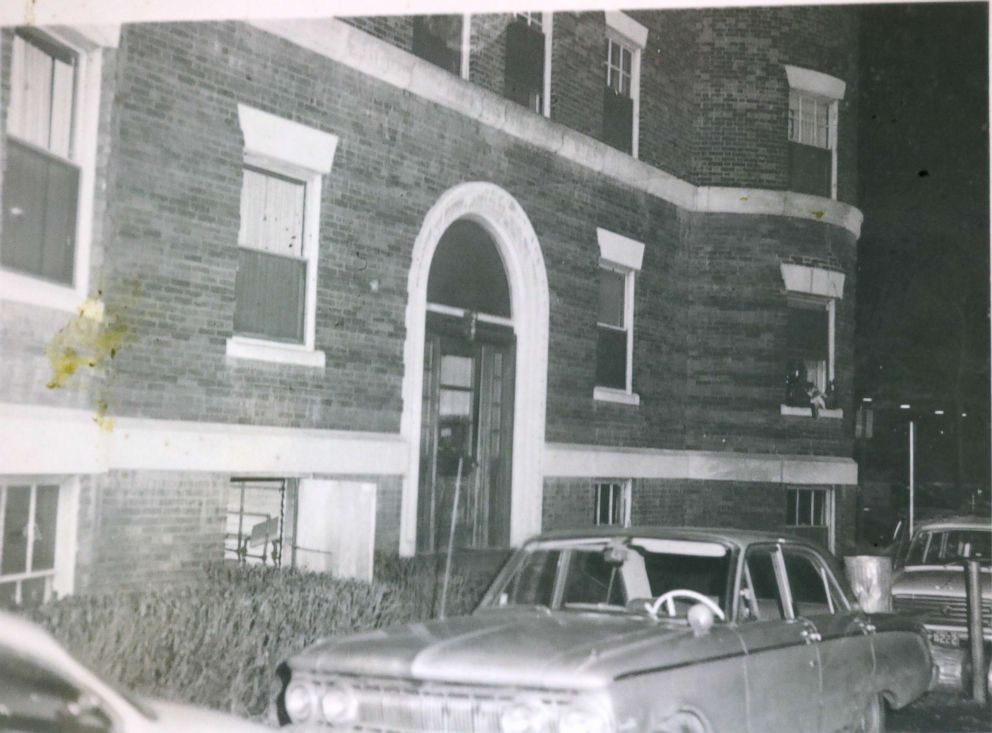 An autopsy ruled that Britton had been sexually assaulted and struck in the head by a blunt object multiple times, though the murder weapon was never found. A subsequent toxicology test showed that the alcohol she had consumed the evening before had not yet metabolized and entered her bloodstream, indicating she was killed shortly after returning to her apartment, prosecutors said.
Red ochre powder was found scattered across the walls, ceiling and floor of her apartment, as well as on Britton's body, which sparked speculation that the killer may have performed some sort of ancient burial rite, according to prosecutors.
Investigators later learned that Britton was a painter and ochre can be used to make oil paint, so the clay earth pigment was likely already in her apartment and may have been dispersed during the struggle, prosecutors said.
This case posed many challenges for investigators.
Police questioned several people at the time and learned that a neighbor had heard someone on the fire escape that connected to Britton's apartment. A second witness told police they saw a tall man running down the street near the building in the early morning hours of Jan. 7, 1969.
"This case posed many challenges for investigators," Ryan said at Tuesday's press conference. "We followed up on many leads regarding individuals with suspected ties to Jane Britton. Additionally, this case had several 'red herrings' including the presence of red ochre at the crime scene which ultimately were unrelated to the crime. Over time, as people's memories faded and witnesses died, it became even more difficult to follow up on new investigatory leads."
The case went cold for decades, with investigators unable to identify a suspect -- until now.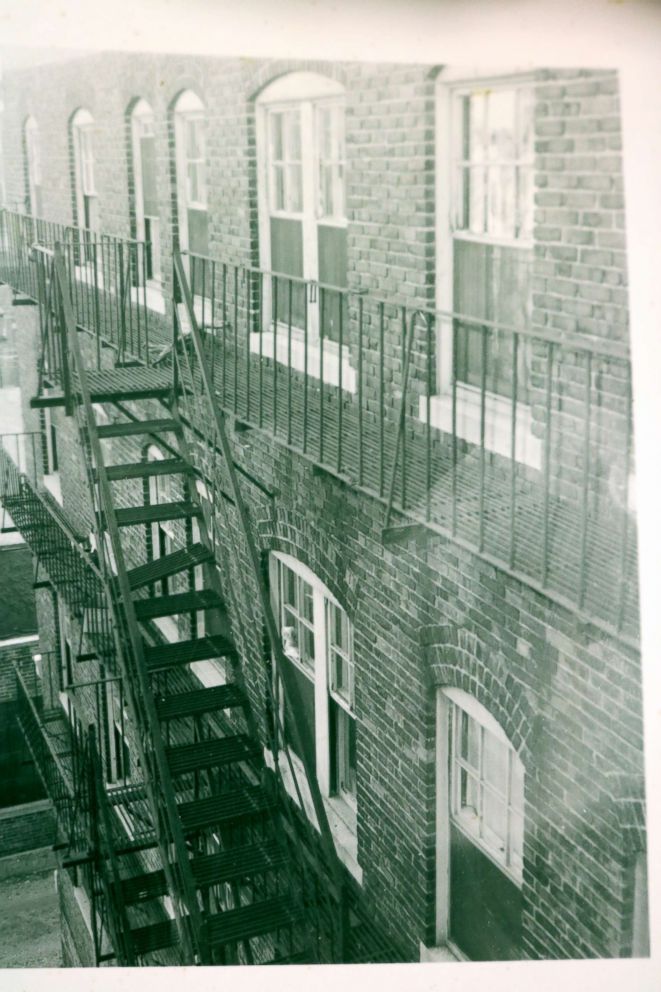 The break in the case came after the Middlesex District Attorney's Office received several requests in 2017 for Britton's file to be released to the public, according to prosecutors. A team of investigators began reviewing the file in order to potentially release some information and, with fresh eyes, sought to determine whether there was any additional investigative work that could be done on the case.
After consulting with the Massachusetts State Police Crime Laboratory, investigators ultimately decided to perform additional DNA testing with the most up-to-date technology on the remaining samples.
In October 2017, the lab was able to obtain for the first time a male-specific DNA profile from the samples on file from the original swabs. In July, investigators were notified that there was a match between the genetic material and Sumpter's, which was in the FBI's Combined DNA Index System (CODIS) database, according to prosecutors.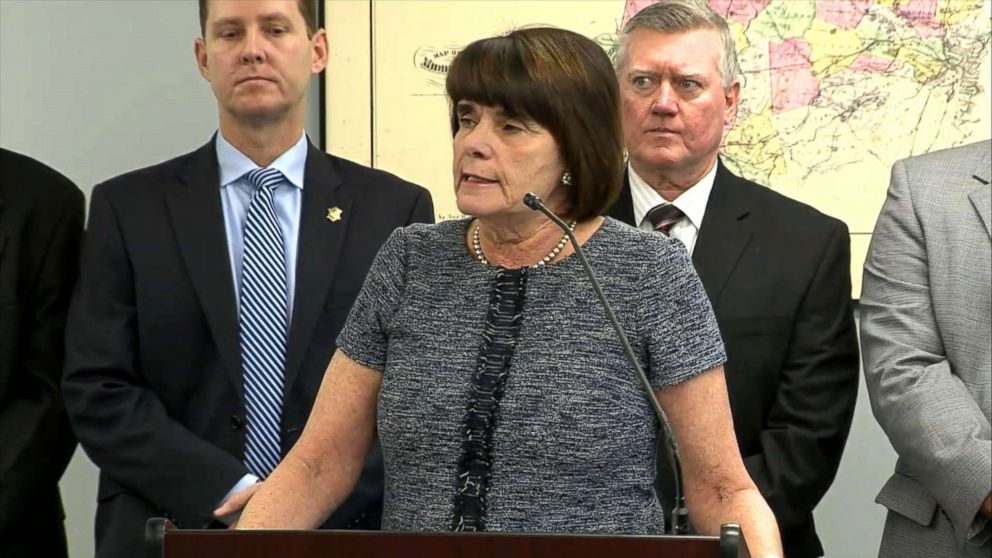 Investigators learned that Sumpter had several ties to the area where Britton was killed, prosecutors said. He had lived in Cambridge as a child, had several run-ins with local police as a kid and had a girlfriend who lived there in the late 1960s. Investigators also learned that in 1967, less than two years before Britton's murder, Sumpter was working less than a mile from her apartment, according to prosecutors.
Although Sumpter had died years ago, investigators were able to locate and obtain a DNA sample from his biological brother. Further testing confirmed Sumpter as the sole individual responsible for Britton's death, prosecutors said.
"We now feel confident that the man identified as Michael Sumpter entered Jane's apartment through the window, assaulted her, murdered her in her bed and then fled the apartment," Ryan told reporters Tuesday.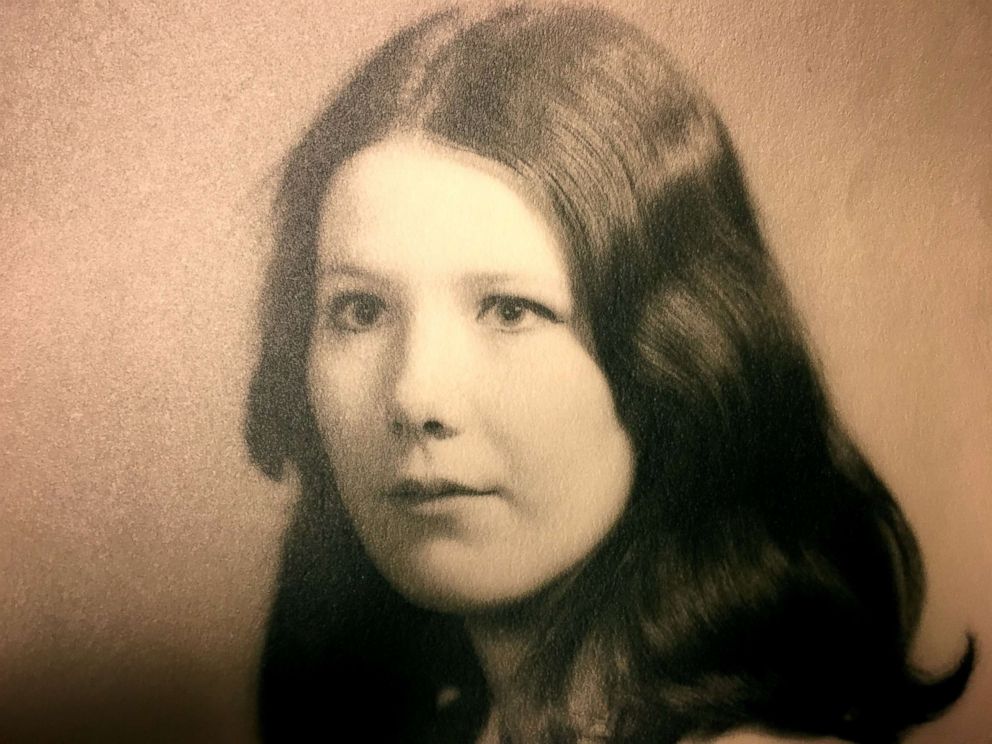 In addition to finding Britton's killer, the district attorney said DNA testing also ruled out other potential persons of interests who had been living under a "cloud of suspicion" for years.
"Today, we are able to provide closure to Jane's family, friends and those who knew her," she said. "This is the oldest case that the Middlsex District Attorney's Office has been able to bring to a resolution."
A half century of mystery and speculation has clouded the brutal crime that shattered Jane's promising young life and our family ... Learning to understand and forgive remains a challenge.
Britton is survived by her brother, Rev. Boyd Britton, vicar of Anglican Church of Our Saviour in Santa Barbara, California, who said finding forgiveness for his sister's murder "remains a challenge."
"A half century of mystery and speculation has clouded the brutal crime that shattered Jane's promising young life and our family," he said in a statement released Tuesday by the Middlesex District Attorney's Office. "As the surviving Britton, I wish to thank all those -- friends, public officials and press -- who persevered in keeping this investigation active, most especially State Police Sergeant Peter Sennott. The DNA evidence match may be all we ever have as a conclusion. Learning to understand and forgive remains a challenge."