— -- President Obama has tweeted from his official personal account, inviting Ahmed Mohamed to the White House to show him the clock invention that was mistaken for a bomb.
"Cool clock, Ahmed," the president tweeted today. "Want to bring it to the White House? We should inspire more kids like you to like science. It's what makes America great."
Mohamed, a freshman at MacArthur High School in Irving, Tex., was taken into police custody Monday when his homemade digital clock was mistaken for a bomb by school officials and the police.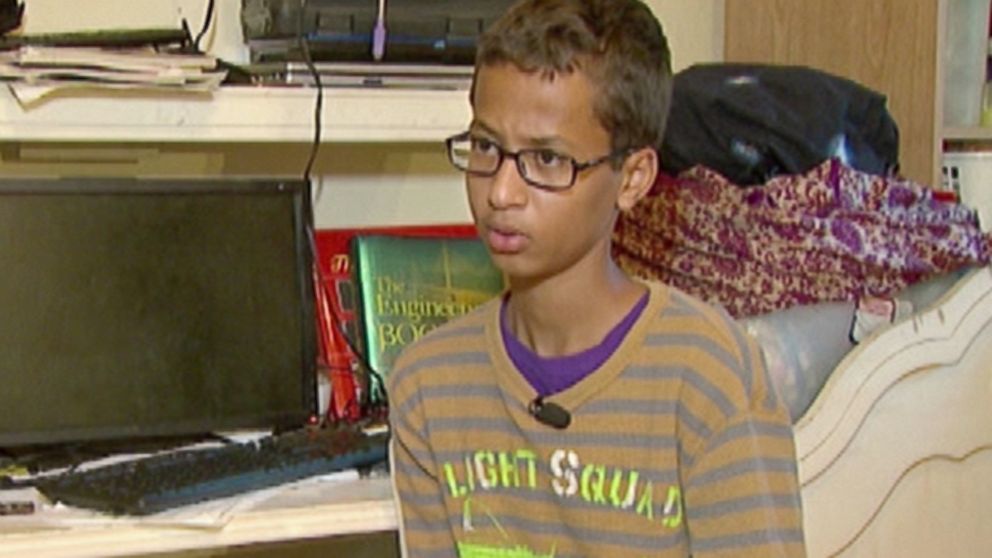 Irving Police Chief Larry Boyd said at a news conference today that no charges will be brought against Mohamed for bringing a "suspicious device" to school.
Besides attracting the attention of the president, presidential candidate Hillary Clinton and celebrity Russell Simmons expressed their support for Mohamed on Twitter using the hashtag #IStandWithAhmed.
ABC News' Jack Cloherty contributed to this story.