— -- The parents of James Foley, the American journalist who was beheaded my a masked captor, graciously remembered their son's big heart and said they were trying to not be bitter.
John and Diane Foley spoke eloquently outside their New Hampshire home about their son's legacy and asked for mercy for other Americans being held abroad.
"There is no reason for this slaughter," Diane Foley said. "Jim was just a symbol for our country. Jim was there to hear the truth and bear witness to the love and suffering...and they knew that," she said referring to the militant Islamic group ISIS that claimed responsibility for killing Foley.
Remembering Slain Journalist James Foley
The International Effort to Free James Foley
'Apparent' That James Foley Executioner Is British, Intel Agencies Race to ID Killer
"Jim had a big heart and that is what we shared with President Obama. We just pray that Jim's death can bring our country together in a stronger way," Diane Foley said today.
Her husband's voice broke as he cited his son's final words, that he wished he could have spent more time with his family. The father's last sentence was interrupted by a sob as he paused to compose himself.
"We're very proud of Jim," his mother said while speaking at times emotionally about her son. "He was a courageous, fearless journalist. A very compassionate American."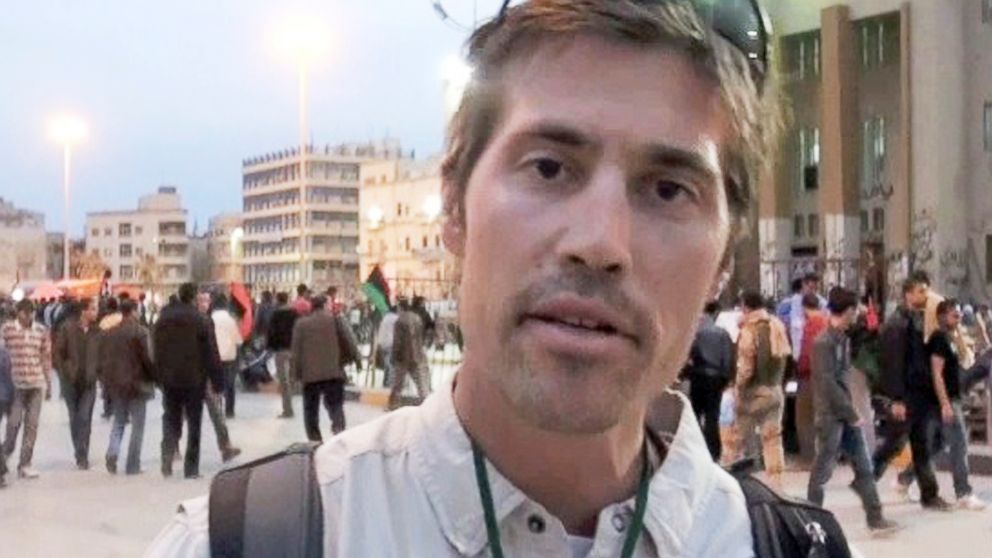 The parents showed remarkable grace while talking about the grisly execution of their son.
"Jim would never want us to hate or be bitter... We're praying for the strength to love like he did," Diane Foley said. "We are praying for mercy for the remaining hostages."
Her husband added, "We're just begging for mercy... They never hurt anybody. They were trying to help."
The Foleys, who have five children, had been through the anguish of their son's capture once before when he was held for 44 days in Libya.
Diane Foley said her son's decision to return to work abroad made some of his siblings angry after they had worked tirelessly to raise awareness during his detention in Libya.
"Jim, you have so many gifts," she said they told him. "Why are you doing this?"
John Foley said of his son's decision to work in conflict zones was driven by the passion for his work, which he said "gave him energy."
"He was not crazy. He was motivated," Foley said.