Japan's New Defense Minister Courts Controversy, Refuses to Acknowledge War Atrocities
The newly appointed Cabinet minister refuses to acknowledge war atrocities.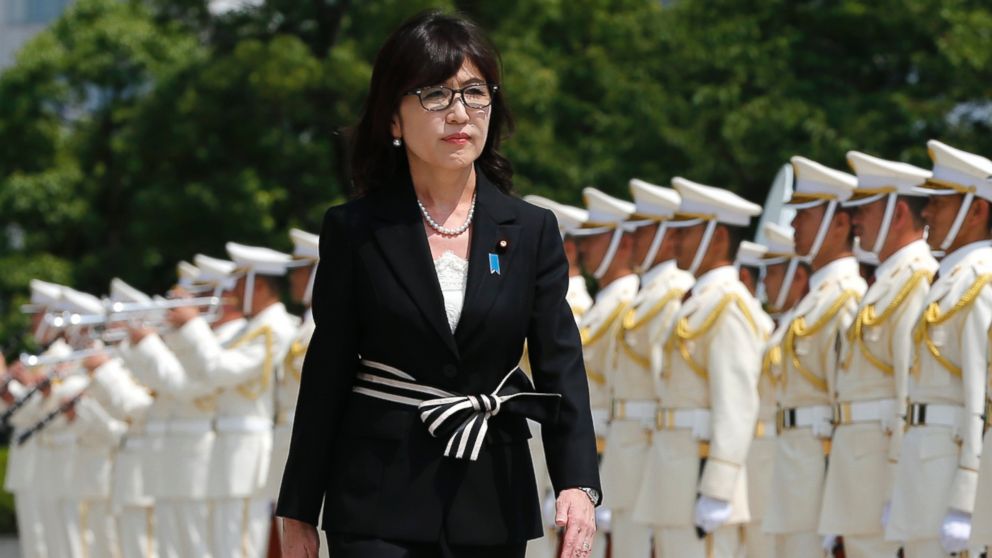 — -- Japan's newly appointed defense minister, who assumed office Wednesday, is already courting controversy.
Defense Minister Tomomi Inada, 57, dodged questions about the country's wartime past at a press conference Thursday morning.
When repeatedly asked whether Japan's World War II actions were acts of aggression or self-defense, Inada said, "I'm not in a position to express my personal opinion here," according to The Japan Times. She added that Prime Minister Shinzo Abe or Chief Cabinet Secretary Yoshihide Suga are the only ones who should express the government's official views.
Her comment that Japan's actions during the war "depends on one's point of view" has sparked anger from neighboring South Korea and China.
Inada has become known for her regular visits to Tokyo's Yasukuni Shrine, which honors Japan's war dead, including World War II leaders who were convicted of war crimes by Allied war tribunals.
Visits from high-ranking politicians to Yasukuni have caused tension with leaders in South Korea and China, who view the visits as endorsing wartime atrocities. In 2013 the U.S. Embassy in Tokyo issued a strong — and rare — condemnation of Abe's visits to the shrine, saying, "The United States is disappointed that Japan's leadership has taken an action that will exacerbate tensions with Japan's neighbors."
An article in Japan's pacifist constitution written after World War II does not allow the country to use war as a means of settling international disputes, and until recently the country's military, the Self-Defense Forces, was permitted to operate only domestically. Last year the national legislature reinterpreted that article to allow the SDF a limited role abroad in defense of allies.
Both Inada and Abe, who appointed her, have expressed their desire to revise Japan's constitution and to create a more powerful military.
China and South Korean media have been critical of her appointment, alarmed over her visits to Yasukuni and her revisionist views on Japan's war history, according to The Nikkei Asian Review.
Xinhua, the Chinese state-run news agency, referred to Inada as an "ultra-right-wing 'hawk.'"
She takes on the defense post at an uncertain time for Japan's national security. Mere hours before Inada was appointed, North Korea launched a ballistic missile that landed in the Sea of Japan.