— -- A New Jersey mother and her seven children, who won the $429.6 million Powerball Jackpot, were introduced to the public today.
The mother of the Smith family bought the winning ticket, which is the largest single jackpot ticket sold in New Jersey, her daughter and family spokeswoman Valeria Arthur said. The ticket was bought at a 7-Eleven in Trenton May 3 at 5:20 p.m., said Carole Hedinger, New Jersey Lottery executive director.
The winners picked their own numbers, Hedinger said. Arthur said they were able to pick the winning numbers through "divine intervention."
"That's the only way you can explain that," Arthur said.
No regularly played numbers, birthdays or anniversary dates were used, she added.
The winning numbers were 5-25-26-44-66 with a Powerball number of 9. The family spent a total of $6 on the tickets.
"They spent $6 to win $284 million. That's a pretty good investment," Hedinger said earlier this week.
Arthur said they are not "avid players" and only play when the Powerball jackpot goes over a "certain amount." Arthur has been retired for one year after working as a prison administrator for 27 years.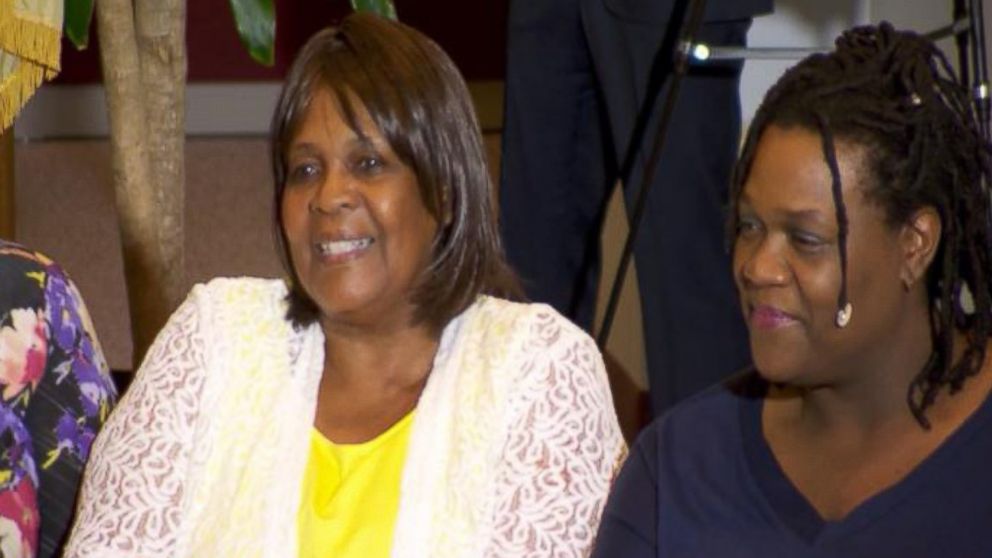 Arthur said winning the jackpot was an "affirmation" because "we each have dreams we want to achieve in this life." One sister's dream was to create a mentoring program for young women, but she always struggled to get funding. She said she believes winner the lottery will only change her "for the better."
"Now, she has her own funding ... and can help young women at risk," Arthur said. "She can go and change lives on her own accord."
The winners chose a cash payout valued at $284 million, state lottery officials said. Arthur said the family took their ages into account when choosing the lump sum.
"I'm way past 20 [years old]," Arthur said, adding that the family will split the jackpot evenly eight ways.
The 10-year owner of the Trenton 7-Eleven store, Andrea Shin, was presented with a $30,000 check Monday. She told ABC News she was "excited" for the winners.
The $429.6 million jackpot is the sixth-largest jackpot in Powerball history, lottery officials said.
Powerball is played in 44 states plus Washington, D.C., Puerto Rico and the U.S. Virgin Islands. The odds of winning are one in 292.2 million.