— -- When Portland, Oregon police department Det. Eric McDaniel and Sgt. Brian Hughes began to interrogate a thief who had robbed a local jeweler, they had no idea they were about to learn that the con man would lead them to a nationwide crime spree masquerading as a shopping spree.
A pair of diamonds worth $150,000 were stolen in Dec. 2010 from the David Marguilis' jewelry store in Portland, and it was three months later when police got a tip that identified one of the thieves as Victor Lupis.
Once Lupis was arrested and charged in the Portland robbery, he started talking and during interrogation, not only did Lupis confess to the crime, he started rattling off names of his accomplices: Ex-con Michael Young as the ring leader, Ernest Remor as Young's No. 2 guy, Jack Cannon as a "grab and dash" thief, and Trey Adams who he said drove the getaway cars.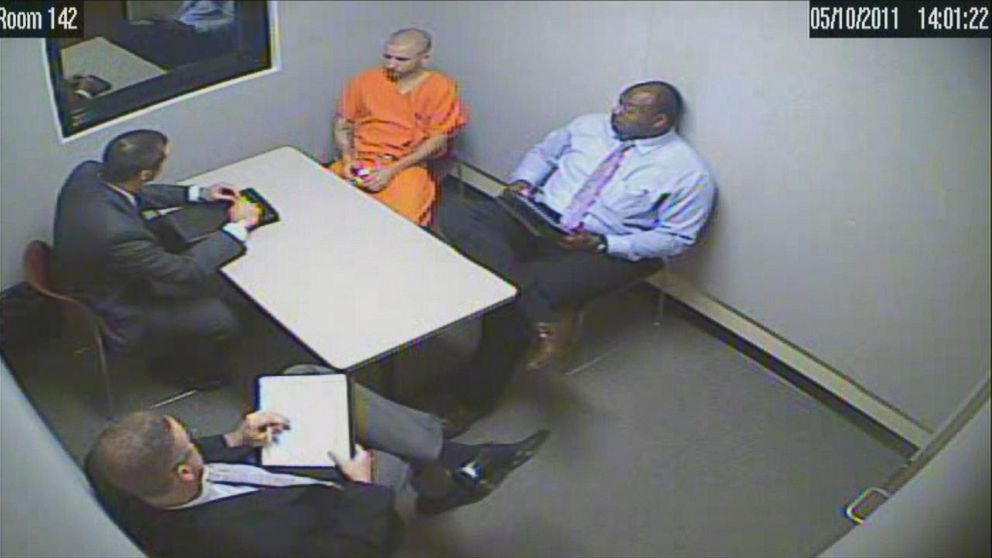 The detectives quickly realized the Portland theft was not an isolated incident.
"We went from one jewelry theft here in the state of Oregon to over 25 in eight or nine different states across the country," Hughes said.
"With a case like this, there's so many, so many avenues of investigation and so many rocks you need to turn over that there'll be time to sleep later and you get this case down," McDaniel added.
Lupis told the detectives that Young and his crew had been robbing jewelry stores for months, and had honed their skills in Florida, where their first robbery took place in December 2009. They even took turns shooting each other with a stun gun to see what it felt like, before Adams and Cannon used it to rob Lou Wilson, a jeweler in Vero Beach, Florida. Up until that point, Wilson said he had never been robbed in 40 years of being in business.
"The guy just pointed a stun gun at my chest and banged me and he banged again a third time and your legs give out and your body quivers," Wilson said. "They started out of the office and looked back at me and said, 'Sorry man, I really need the money,' and it was kind of a bizarre thing to say."
After that, Lupis said Young and his crew tried a different tactic. Instead of using a stun gun, Cannon and Adams brought a Chihuahua they called Roxy in with them as they looked at rings at Sarasota, Florida, jeweler McCarver & Moser.
"[They] brought the dog in while they committed the theft, left the dog on the counter," Hughes said. "They handled the rings and ran out of the store, leaving the dog behind."
Then Cannon and Adams stole a $190,000 ring from Congress Jewelers on Sanibel Island in Florida, and Lupis told police Young arranged for the two thieves to escape on wave runners.
"We believe that part way across the channel there that the wave runners broke down and that the United States Coast Guard helped tow them back to shore," Hughes said.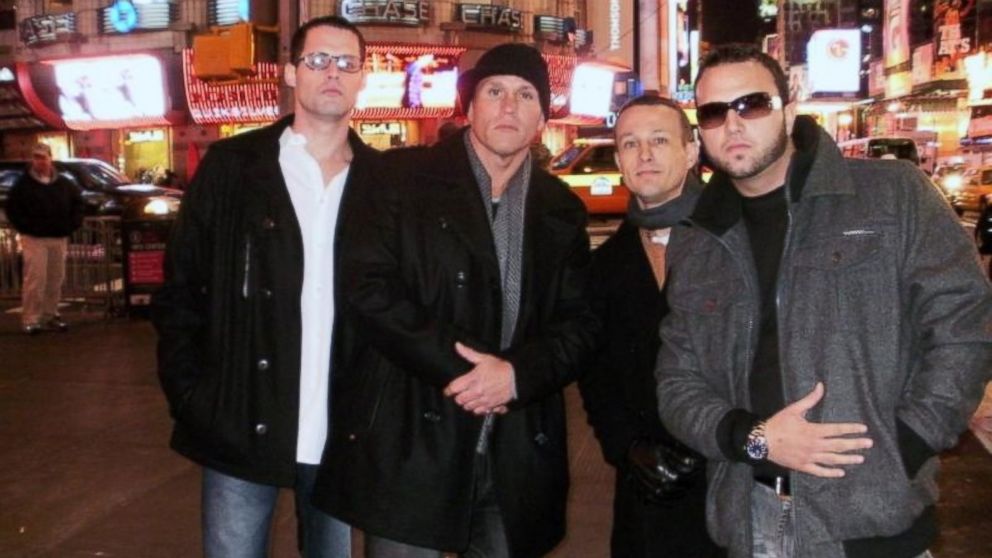 Jack Cannon later escaped with $275,000 worth of diamonds from King Jewelers in Tampa, Florida in July 2010, but left behind a pristine fingerprint. Tampa Police Department Det. Melinda Rewis, with the help of some U.S. Marshals, tracked Young's whole crew down at a house nearby, but only Cannon was charged in the robbery.
Lupis told the Portland detectives he joined the crew as a runner after Cannon was arrested. But then Cannon made bond and failed to show up for his court appearances.
"[Cannon] had taken off, went across the country and continued to operate in the robbery pattern that he had done here," Rewis said.
With the crew reunited, they left Florida and continued a nationwide crime spree, authorities said. After four more robberies, they ended up at Margulis Jewelers in Portland.
Before McDaniel and Hughes got the tip that led them to Lupis, Young and his crew hit two more jewelers in California and started planning their biggest heist yet in Vegas. That's when Lupis told police he stopped running with Young's crew.
"I didn't want anything to do with them, you know, I was fine," Lupis told Portland detectives during his interrogation. "I was back working and … they were in Las Vegas and they kept trying to get me to come back to work with them."
In Vegas, Cannon, posing as a loving husband looking to upgrade his wife's ring for their fifth anniversary, grabbed six diamonds from the counter at the high-profile shop called The Jewelers of Las Vegas and vanished.
Las Vegas Det. Aaron Lee was searching for the jewel thief when he got a call from an insurance investigator, who tipped him off to a similar case in Arizona. Just two days after hitting Vegas, Cannon had robbed a jeweler in Scottsdale, Arizona, and Lee started putting the pieces together.
Lupis also told Portland police that Ernest Remor, Young's No. 2, sold the stolen diamonds to a gold buyer named Eric Janovsky at Three Gold Brothers at "Jewelers Row" in Philadelphia, the oldest diamond district in the United States.
Armed with a list of names, Portland police started combing through social media and were stunned to find the thieves had posted numerous photos of themselves in expensive clothes and on luxury trips.
It took months, but McDaniel and Hughes started comparing similar crimes in different states to the Portland robbery. Eventually they reached out to detectives in other jurisdictions including Det. Rewis in Tampa and Det. Lee in Vegas. All had similar stories to tell about a group of brazen thieves robbing jewelry stores.
"I get a phone call from a Det. Aaron Lee in Las Vegas, and at that point, he says, 'I think you might know some guys that I'm dealing with up here and he tells me, 'Jack Cannon,'" Rewis said. "So he sends me what he has, 'Oh yeah, that's absolutely Jack Cannon.'"
Once the free exchange of information started to flow, Portland detectives started connecting the dots. "Everyone entrusted us with their case to bundle it into ours and make it one big one," said Portland Det. McDaniel, which turned it into a federal case.
That didn't stop ringleader Michael Young from mapping out even more robbery targets, including Saxon's Fine Jewelers in Bend, Oregon, in April 2011.
Young dispatched Cannon to get the job done. With a bottle of wine in hand, Cannon started off telling the store manager that he was looking to buy his wife an anniversary present. Instead, when the store manager dropped her guard, Cannon took off with $150,000 worth of diamonds, but left clues behind.
The wine bottle he had left on the counter had a fingerprint on it, which placed him in the store at the time of the robbery, and a business card he had left behind included the number of a pre-paid cell phone purchased at a nearby Shopko. In reviewing the Shopko's surveillance footage, Sgt. Hughes spotted Ernest Remor purchasing the phones. Detectives then traced Remor and Young to a rental home in Salem, Oregon, and they were busted.
During their 18-month-long spree, Young and his crew hit 27 jewelry stores.
"Over the course of 16 to 18 months, these guys have nothing to show for it," Det. Aaron Lee said. "They have a rented house, they have a couple of toys like two motorcycles and they have a nice car, so did this really pay off for them?"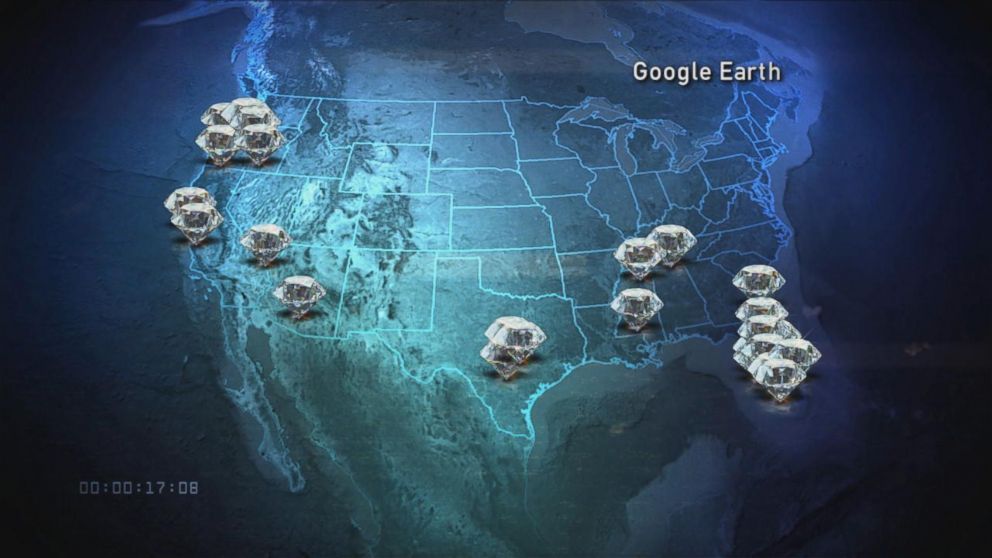 In the end, it was all the thieves' bragging on social media that led to their downfall.
"That's what got 'em was greed. If they would have just stuck to the plan but not showed the money off publicly, we might still be trying to figure out who they are right now," said McDaniel, the Portland detective.
At sentencing earlier this year, a federal judge gave Young, the ringleader, nine and a half years in prison for his involvement in the theft ring. Remor, his No. 2, received a 10-year sentence and getaway driver Trey Adams was given a seven-year sentence. Victor Lupis served 22 months and has since been released.
Jack Cannon is now serving a 30-year sentence after being indicted on charges of robbery with a weapon and conspiracy.
Eric Janovsky of the Three Gold Brothers in Philadelphia is serving a seven-and-a-half month sentence for his involvement. Three Gold Brothers management declined to speak with ABC News about the case.