— -- Pastor Joel Osteen said today that his Lakewood Church has been taking people in "from the very beginning" of Harvey as he pushed back against criticism that the church did not initially welcome evacuees.
"We were here for people. We were a shelter," Osteen said today on "Good Morning America."
"We were taking people as soon as the floodwaters receded," he added.
Osteen also called it "totally not true" that the church, which can hold more than 16,000 people, did not open early enough for the residents of Houston, the nation's fourth-largest city that has been devastated by Harvey.
"I think somebody created that narrative that somehow we were high and dry and none of that is true," he said. "This building -- it was a safety issue and we took people in from the very beginning."
On Sunday, Lakewood Church posted on Facebook that it was "inaccessible due to severe flooding" and directed displaced residents to shelters in the city. The church has previously been active in relief efforts, including sheltering displaced people during Hurricane Katrina in 2005.
Harvey, which first made landfall Friday in Texas as a category 4 hurricane, dumped as much as 51 inches of rain on some parts of the state. The storm is responsible for at least 11 deaths, all in Texas, over the past four days.
Osteen said church officials initially feared the building would flood and did not want to put staff members and volunteers in danger.
Asked if he would do anything differently, Osteen replied, "We would probably do some things differently, obviously."
"It was a big flood and it affected all of the people that run this facility as well," he added. "But, you know what, we've been here 60 years helping people and we're going to be here long after all this dies down helping these people as well."
A post on the church's Facebook page Sunday drew criticism on social media after photos appeared to suggest that the massive building, once home to the NBA's Houston Rockets, had not been damaged by the torrential rains.
In response, Osteen insisted in a statement Monday evening that he and his church are "prepared to house people once shelters reach capacity."
"We have never closed our doors. We will continue to be a distribution center for those in need," the statement read, adding, "Lakewood will be a value to the community in the aftermath of this storm in helping our fellow citizens rebuild their lives."
Osteen tweeted Tuesday, "Lakewood's doors are open and we are receiving anyone who needs shelter."
A Lakewood Church spokesperson told ABC News Tuesday its doors have always been open and the church, which does not have showers or a kitchen, is waiting for city officials to designate it as a shelter so it can obtain cots and other materials to help people.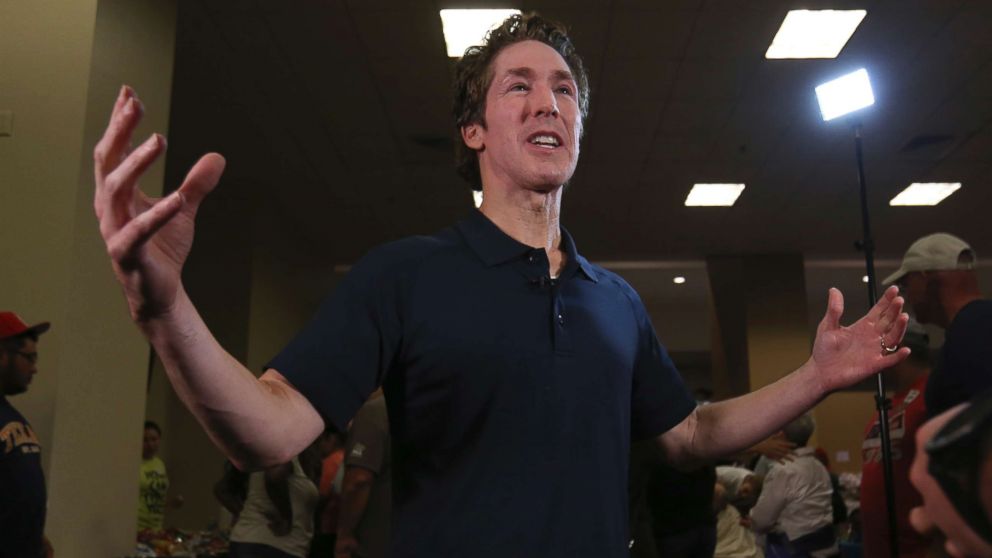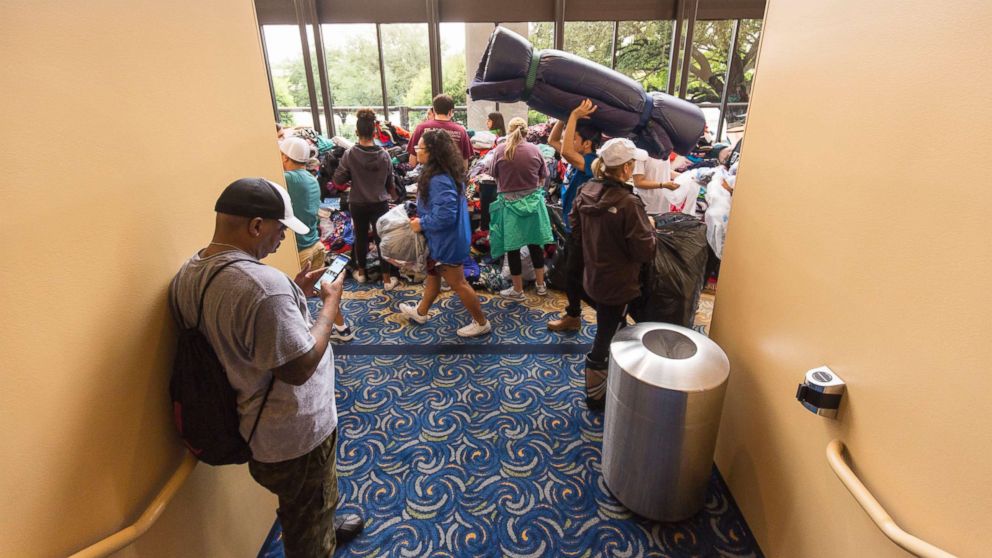 At first, it was difficult for church staff to get to the facility from their homes, the spokesperson told ABC on Tuesday, adding the facility did not initially shelter people because it would be too dangerous to have people on a lower level, which could flood.
Now that the floodwaters have receded, the church decided to bring in evacuees, the spokesperson added.
The church tweeted photos of rescue efforts on Tuesday and thanked the "hundreds upon hundreds of volunteers" who came to help.
Osteen said the church has teams set up to help Houston residents over the long term and has already heard from "hundreds of pastors" and humanitarian organizations like Samaritan's Purse and World Vision International with offers of help.
"They'll be here for a couple of years with us and that's just, you know, that's just pulling out the sheet rock, you know, helping those, especially the elderly, and just being in it for the long haul," he said. "That's the key."
ABC News' Mark Osborne, Karma Allen, Emily Shapiro and Tara Fowler contributed to this report.