Judge finds defrocked Cardinal Theodore McCarrick not competent to stand trial for sexual assault
McCarrick was accused of sexually assaulting a teenage boy decades ago.
A Massachusetts judge ruled that defrocked Roman Catholic Cardinal Theodore McCarrick is not competent to stand trial in a sex abuse case.
He was charged with sexually assaulting a teenage boy in Massachusetts decades ago.
Dedham District Court Judge Paul McCallum dismissed the case against McCarrick in a Wednesday hearing.
Dr. Kerry Nelligan, a forensic psychologist, testified that McCarrick has dementia and suffers significant cognitive deficits.
Nelligan said McCarrick had an "inability to learn and retain information."
Nelligan testified that she does not think accommodations could be made to help McCarrick participate in his trial due to his dementia.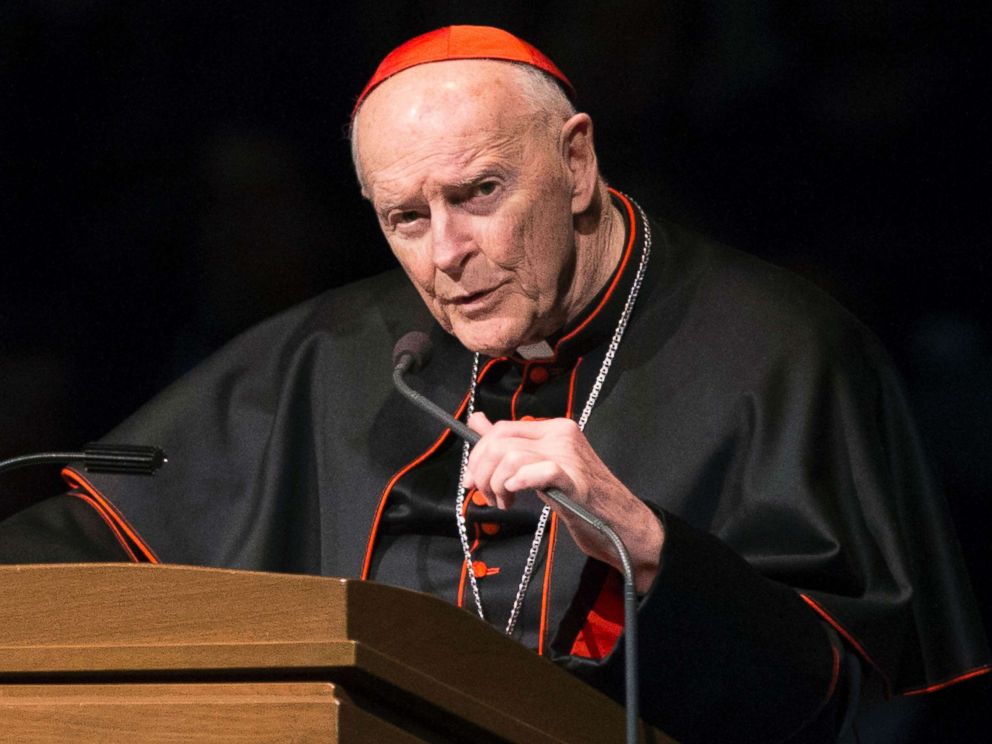 "These deficits are not going to get better," Nelligan said.
"There is no cure. There is no medication that can improve the symptoms," she added.
Pope Francis officially defrocked McCarrick -- the disgraced former cardinal of Washington, D.C. -- in 2019, following a secret Vatican tribunal into allegations that he molested a 16-year-old boy decades ago.
McCarrick resigned from the College of Cardinals in 2018 at the pope's insistence, but only after an accusation that he molested a 16-year-old altar boy while serving at the Archdiocese of New York was found credible by the church.
In April, McCarrick was charged with fourth-degree sexual assault in Wisconsin for an incident that occurred in 1977.
McCarrick is accused of "repeated sexual abuse of the victim over time," according to the Wisconsin Department of Justice.