— -- As her second day on the witness stand wrapped up in ex-husband Justin Ross Harris' murder trial this morning, Leanna Taylor had harsh words for the man accused of leaving their 22-month-old son to die in a hot SUV in June 2014.
When asked during re-direct by the defense about how she now felt about Harris, Taylor said: "He ruined my life. He destroyed my life. I'm humiliated. I may never trust anyone again the way that I did. If I never see him again after this day, that's fine."
Harris is accused of murdering 22-month-old Cooper, who was pronounced dead on June 18, 2014, after spending about seven hours in a car seat in Harris' locked SUV in the Atlanta area. That day, temperatures were in the low 90s.
Authorities say Cooper was in the car when Harris drove to work at a Home Depot corporate office that morning. Rather than drop him off at day care, Harris went inside, leaving Cooper in the vehicle; Harris returned to his car during lunch to put something away, then went back to work with Cooper still in the car, according to authorities.
Taylor said that she had not spoken to Harris since earlier this year and that she had now moved to Florence, Alabama, to be near a new boyfriend.
Taylor is a defense witness at Harris' trial in Brunswick, Georgia. On Monday, Taylor described Harris as a good father who was hands-on and enjoyed time with his son.
"Based on everything that I knew that day, Ross must have left him in the car. That was the only thing that made sense. The only thing that clicked in my mind as even a remote possibility," she said Monday. "He must have forgot."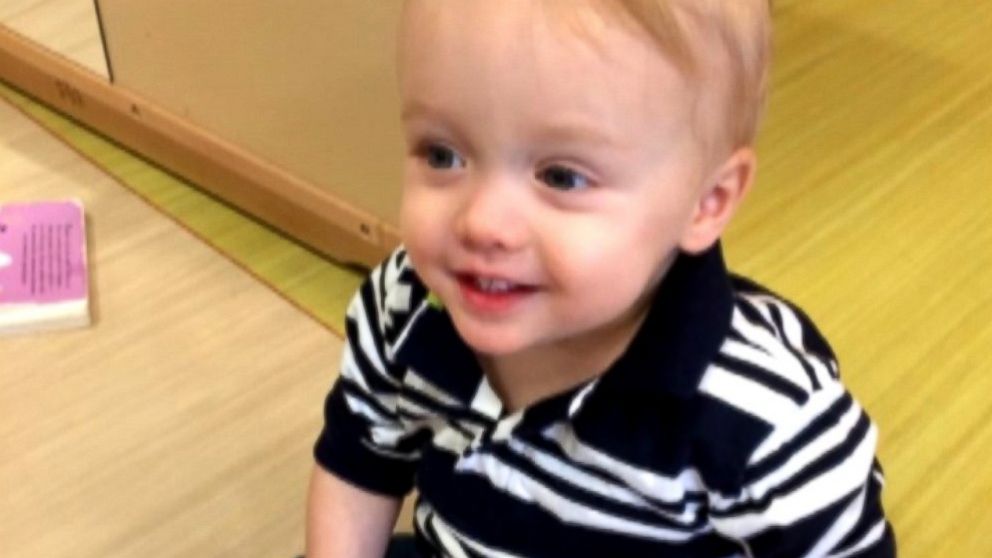 Court documents state that Harris allegedly researched child deaths in hot cars before the incident.
Charges in the indictment also refer to sexually explicit online exchanges from March 2014 through the day of Cooper's death that, prosecutors say, Harris had with an underage girl. Prosecutors argued that Harris wanted to be free of his family responsibilities and was having multiple online affairs, including with the girl.
Defense attorneys say that Cooper's death was an accident and that Harris forgot his son was in the car.
During cross-examination by prosecutors, Taylor testified that around 2008-09, Harris had confided in her that he had a problem with pornography. She stated that in 2010, she'd uncovered a "message" in which he was asking for a photograph of another female. Taylor said she and Harris received counseling during that time.
Then around 2012-13, she said he confessed to looking at pornography again after he tried to hide his laptop screen from her. She said she was angry.
"It was like, 'OK, this is still an issue,'" she testified today. She said the two were still attending counseling at the time.
"I was mad. I was disappointed," she said about that 2013 discovery. "All of the things that I have felt throughout this trial."
Taylor reiterated today during cross-examination that she did not know Harris was communicating with men and women in a sexual manner via Skype and Craigslist. She told prosecutor Chuck Boring that she had no idea that an 18-year-old with whom Harris was allegedly communicating had cut off contact with him the morning of Cooper's death.
"He [Harris] destroyed my life," Taylor said. "I didn't know about these things. ... I would agree that was a part of his personality that he did not share with me."
Harris faces eight charges: malice murder, two counts of felony murder, cruelty to children in the first degree, cruelty to children in the second degree, criminal attempt to commit a felony and two counts of dissemination of harmful material to minors. He has pleaded not guilty to all the charges.