— -- Rowan County Clerk Kim Davis was released from jail today in Grayson, Kentucky, following a judge's order, nearly a week after Davis was jailed for refusing a judge's order to issue marriage licenses, including to same-sex couples.
Former Arkansas Gov. Mike Huckabee stood alongside Davis and her attorney, Mat Staver, outside the jail, calling her "incredibly brave."
"We stand with Kim today," Huckabee said, adding that he is willing to go to jail in her place. "We cannot criminalize the Christian faith," he said.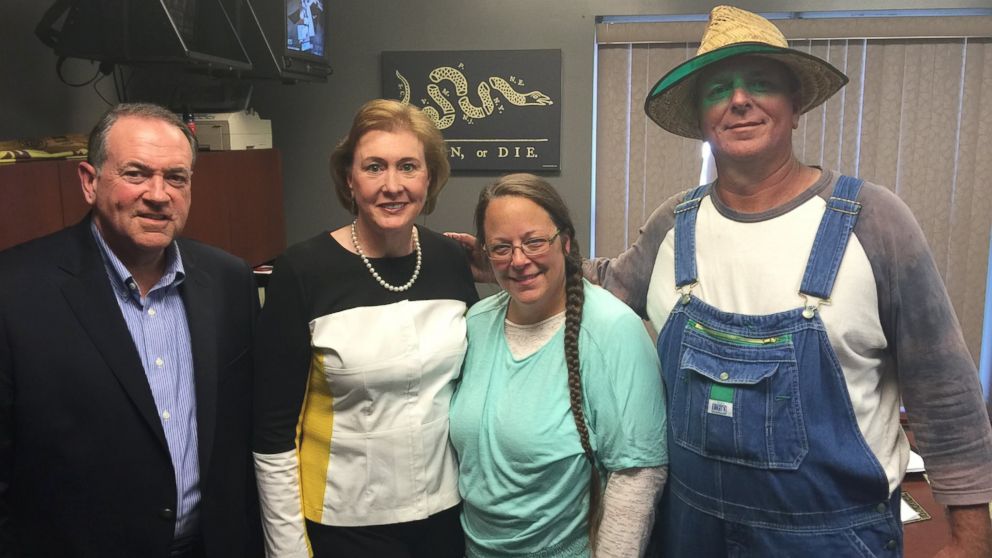 At a rally this afternoon outside the jail following Davis' release, Davis, Huckabee and Staver took the stage.
Huckabee said, "We gather here today to say we will not surrender to the tyranny of one branch of government."
When Davis took the stage, she appeared emotional, thanking her supporters and hugging Huckabee.
"I love you all so very much," she said.
Texas Sen. Ted Cruz also made an appearance at the rally, saying he was proud of Davis.
At an earlier news conference, Staver did not respond when asked if Davis would interfere with her deputy clerks issuing marriage licenses to all couples. Staver said, "Kim Davis cannot and will not violate her conscience," adding that, "her conscience remains cleared."
When asked by reporters at the news conference if going to jail was worth it, Davis, dressed in the same turquoise blouse and striped skirt she was wearing when she was taken into custody, smiled and nodded.
Davis will return to work later this week, Staver said at the rally.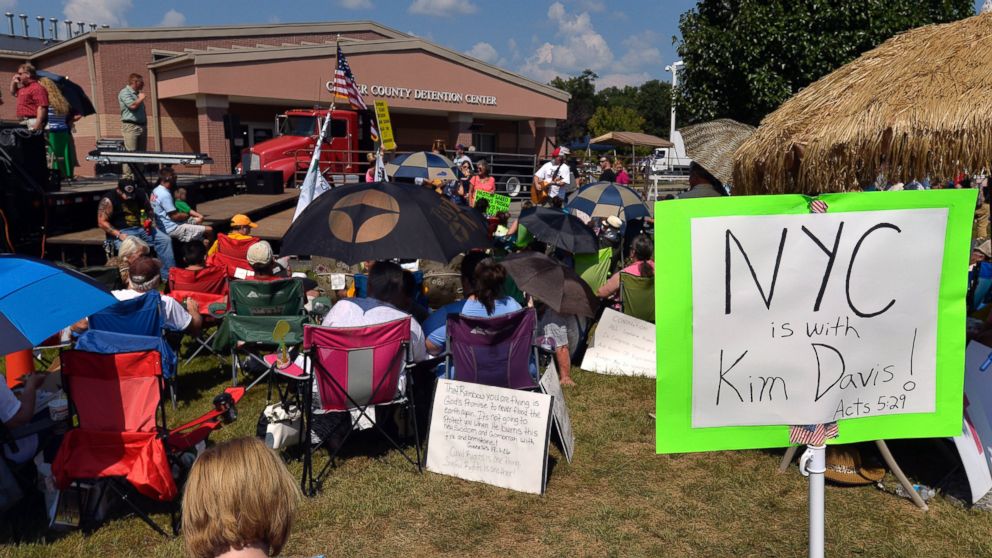 An order issued today by U.S. District Judge David Bunning said: "After remanding Defendant Davis to the custody of the U.S. Marshal, five of her six deputy clerks stated under oath that they would comply with the Court's Order and issue marriage licenses to all legally eligible couples."
"On September 8, 2015, Plaintiffs filed a Status Report at the Court's behest. According to the Report, Plaintiffs have obtained marriage licenses from the Rowan County Clerk's Office," the order noted. "The Court is therefore satisfied that the clerk's office is fulfilling its obligation to issue marriage licenses to all legally eligible couples."
Over the weekend, Liberty Counsel, which represents Davis, filed an appeal of Bunning's contempt order with the Sixth Circuit Court of Appeals. Today, Liberty Counsel filed an emergency motion to have Davis released from jail.
"She can never recover the past six days of her life spent in an isolated jail cell, where she was incarcerated like a common criminal because of her conscience and religious convictions," Mat Staver said in a statement today. "She is now free to return to her family, her coworkers and the office where she has faithfully served for the past 27 years. We will continue to assist Kim and pursue the multiple appeals she has filed."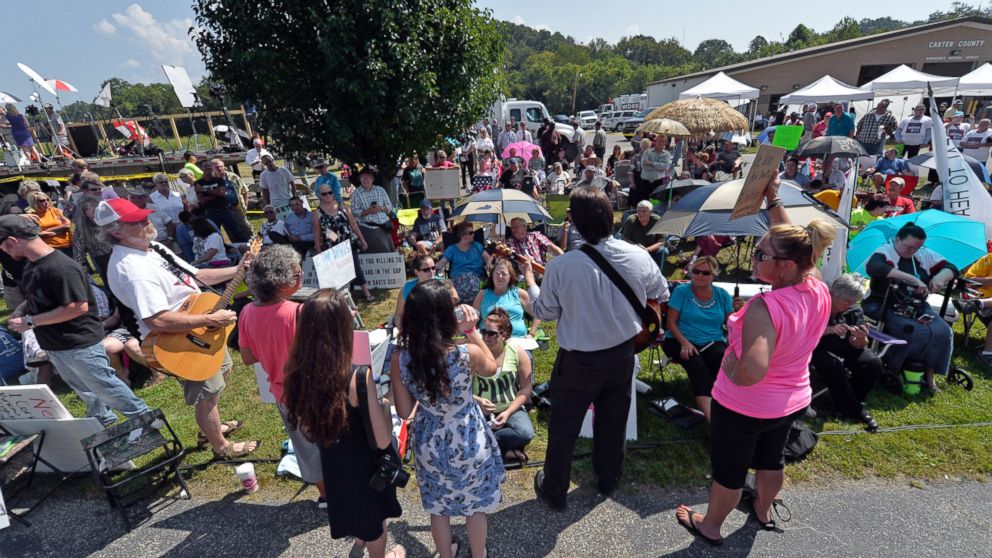 Davis was taken into custody Thursday after she refused to comply with Bunning's order to resume issuing marriage licenses in Rowan County. Same-sex couples who came to the courthouse Friday were issued marriage licenses.
"She will never violate her conscience," Staver had previously said.
Davis, an Apostolic Christian who won office last year as a Democrat, wept during her testimony in federal court Thursday, telling the judge she was "always a good person" but that she gave her heart to the Lord in 2011 and "promised to love Him with all my heart, mind and soul because I wanted to make Heaven my home."
"God's moral law conflicts with my job duties," Davis told the judge before she was taken away by a U.S. marshal. "You can't be separated from something that's in your heart and in your soul."
Davis has refused to resign from her post.
The Associated Press contributed to this report.
Get real-time updates as this story unfolds. To start, just "star" this story in ABC News' phone app. Download ABC News for iPhone here or ABC News for Android here.