Kentucky Governor Matt Bevin is facing criticism for language he used in a promotional video posted to social media Tuesday, in which he suggested that it's unexpected for a chess club to be meeting at a school in West Louisville.
Bevin began the video by stating that he was at the Nativity Academy -- an independent school in West Louisville's Phoenix Hill neighborhood -- to meet members of the West Louisville Chess Club. The
"I'm going to go in and meet the members of the West Louisville Chess Club -- not something you necessarily would have thought of when you think of this section of town," he said. "And, yet, some incredible young minds, some incredible teachers, people pouring into these young people. Come along and let's check it out."
The Nativity Academy's student population is 86 percent black and 13 percent Hispanic, according to Greatschools.org.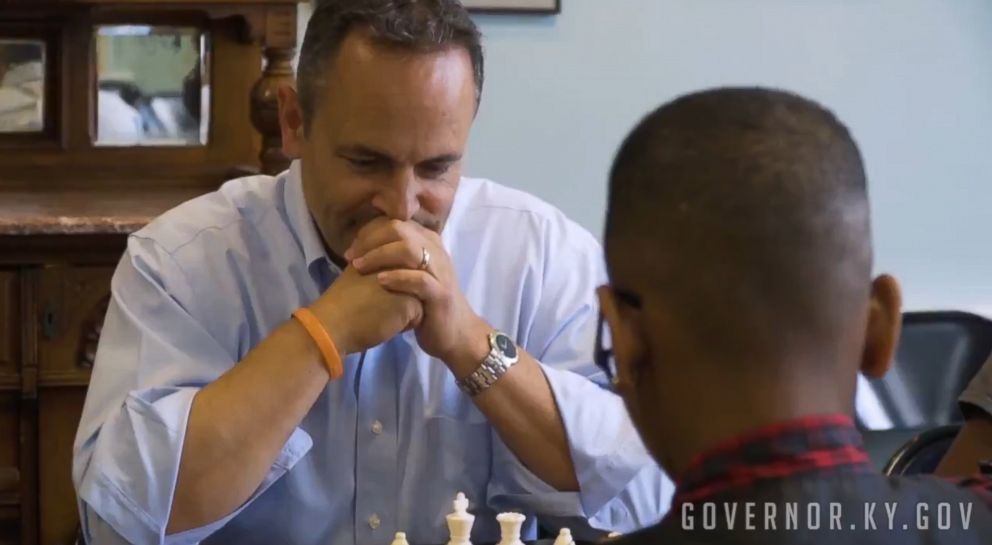 The rest of the video shows Bevin smiling as he meets with program leaders and plays chess with students.
But, it didn't take long for the backlash to roll in, with social media users accusing the governor of being racist and describing his comment as tone-deaf.
"Gov. Bevin continues to show his incapacity to govern this state and West Louisville effectively," Louisville resident Donovan Taylor wrote on Facebook. "The governor's view and idea of this area and people is limited and off-base. West Louisville is a large, diverse and vibrant community."
Louisville Metro Council President David James told ABC Louisville affiliate WHAS that the comments the governor made are especially problematic because the video was scripted.
"For the governor to perpetuate such a thing at a planned event, on a scripted video – angers me, disheartens me, saddens me – I really have no words for it," James said.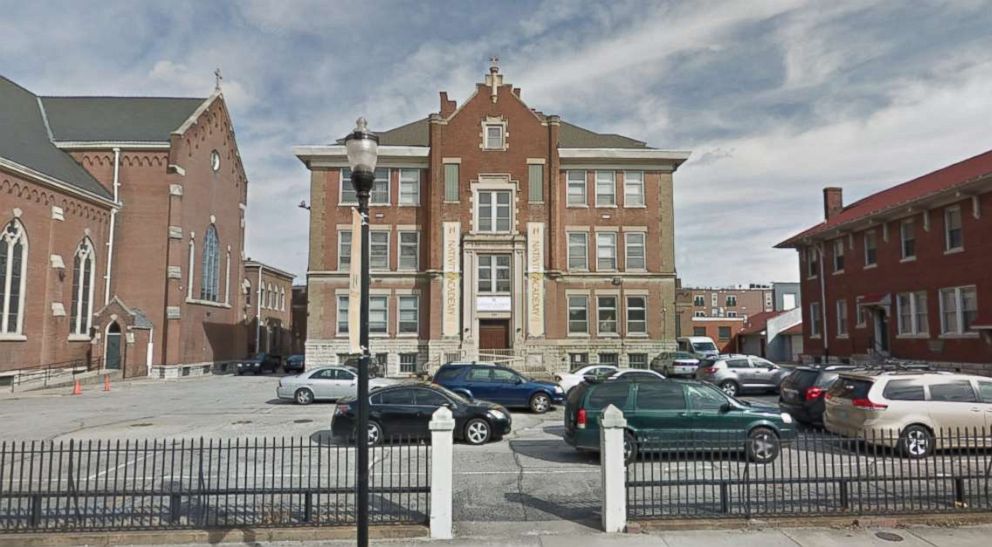 In a statement, Elizabeth Kuhn, communications director for the office of the governor, said that Bevin met with the chess club to "showcase an important program that is encouraging sportsmanship and character building among Kentucky's youth."
"It is disappointing that some are trying to shift the focus away from the incredible accomplishments of these talented kids," Kuhn said.
The mission of the West Louisville Chess Club, which is run by the Louisville Urban League, is "the intellectual empowerment and character development of Louisville youth through the sport of team chess," according to the website.
Last year, Bevin proposed a plan to combat rising violence in Louisville's West End neighborhood by using prayer patrols in certain areas around town, offending residents and community leaders, the Louisville Courier Journal reported.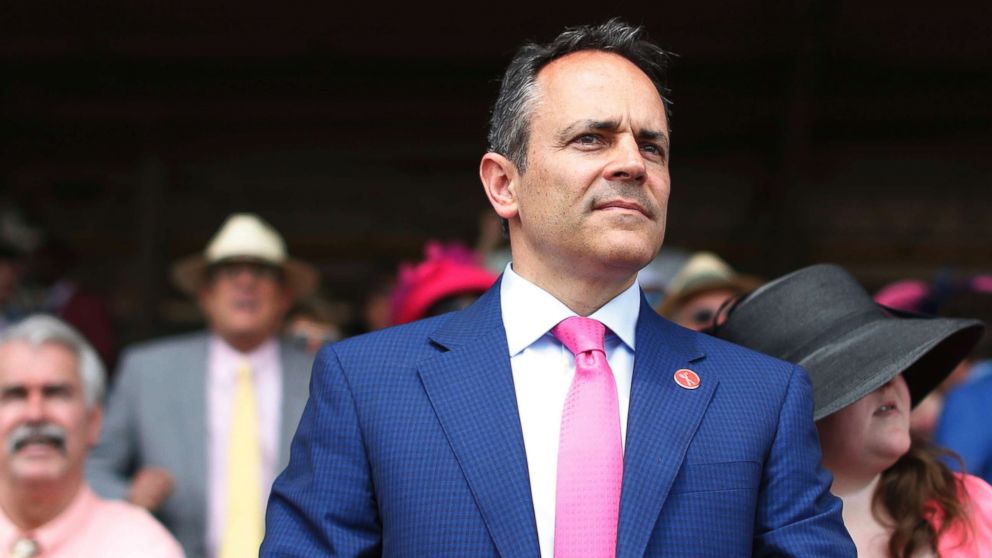 Bevin is eligible for run for a second term but has not yet revealed whether he will run for reelection in November 2019, according to the Louisville Courier Journal.