NBA great Kobe Bryant and his 13-year-old daughter Gianna were just two of the nine people who lost their lives in the Jan. 26, 2020, helicopter crash in Southern California.
Bryant and his daughter were headed to a game at his Mamba Sports Academy in Thousand Oaks along with others connected to the basketball program.
Here's a look at the other seven lives lost:
John Altobelli
College baseball coach John Altobelli -- whose daughter was a basketball teammate of Gianna Bryant -- was on the helicopter at the time of the accident.
Altobelli, known as "Alto," worked at Orange Coast College for 27 years and was known to be a mentor to players, according to the school.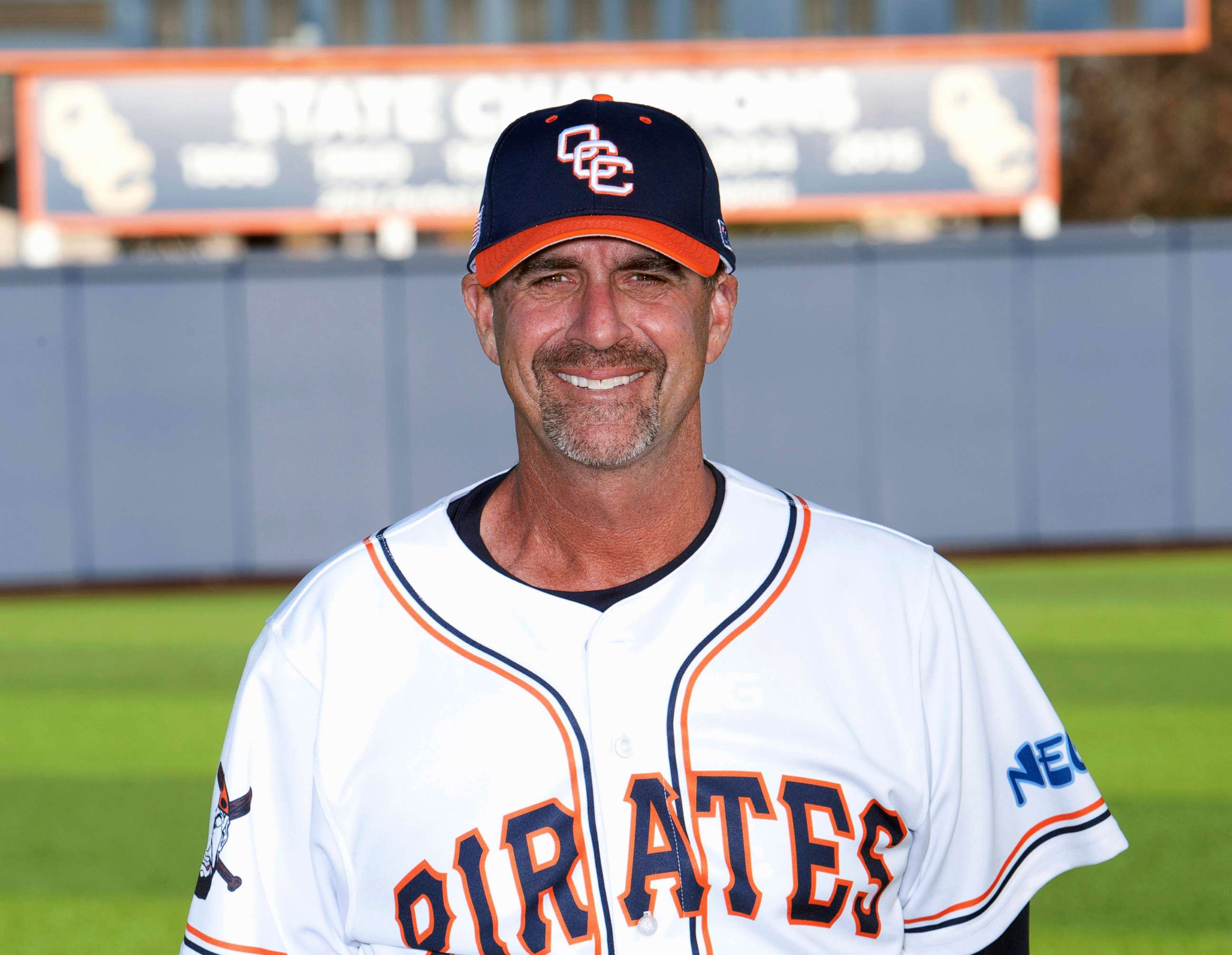 "He truly personified what it means to be a baseball coach," the school's athletic director, Jason Kehler, said in a statement. "The passion that he put into the game, but more importantly his athletes, was second to none - he treated them like family."
"We have lost a member of our OCC family, and our hearts are broken," the college president, Angelica Suarez, added in a statement. "Coach Altobelli was a giant on our campus - a beloved teacher, coach, colleague and friend. This is a tremendous loss for our campus community."
"John Altobelli was a great coach and man," tweeted Barry Faulkner, a sportswriter at the Daily Pilot in Southern California. "I worked closely with him for more than a dozen years covering his OCC program. Huge heart. Great sense of humor and passion for the game, his players and his family. RIP Alto. Truly a legend."
Keri Altobelli
John Altobelli's wife, Keri Altobelli, was also on board, along with one of their daughters.
They left behind 16-year-old daughter, Alexis Altobelli, and son J.J. Altobelli, John Altobelli's son from a previous marriage.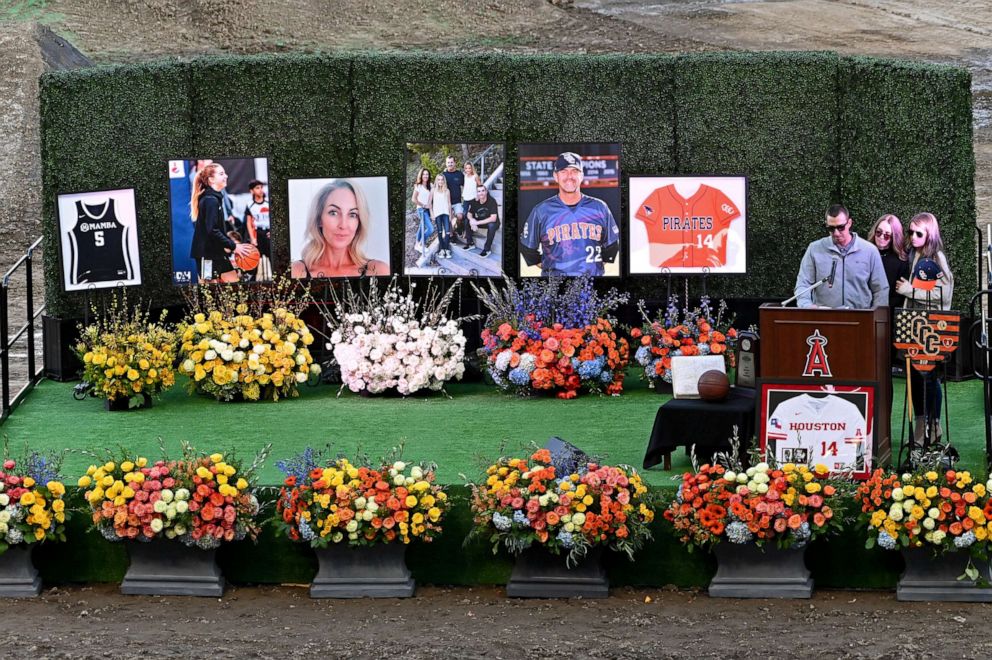 Keri Altobelli was strong, direct and bold, but also "loving and extremely loyal" and "embraced everything her family did," her friend, Lori Lever, said at the family memorial service.
"As the girls grew up, their personal passions became Keri's passions. Managing the family schedule with baseball commitments for Alto, basketball for Lyssa, tennis and academics for Lexi, supporting J.J. as he pursued a career in baseball like his dad," Lever said. "And the demands of Keri's own business left little time for anything else."
"Watching her do this effortlessly was nothing short of amazing," Lever said.
Alyssa Altobelli
Their 14-year-old daughter Alyssa Altobelli was a teammate of Gianna Bryant.
She was a "devoted basketball player" with a solid work ethic, but she also "always had my back," her friend Sammy Forbath said at the memorial service.
Forbath recalled when they played on the same basketball team. Instead of taking the shot, Alyssa would pass the ball to Forbath "so I could make my first," she said.
"And when I'd miss, she'd look at me with a smile and say, 'Good try, you'll get the next one,'" Forbath said. "She always was doing her best to make people happy and make them feel good."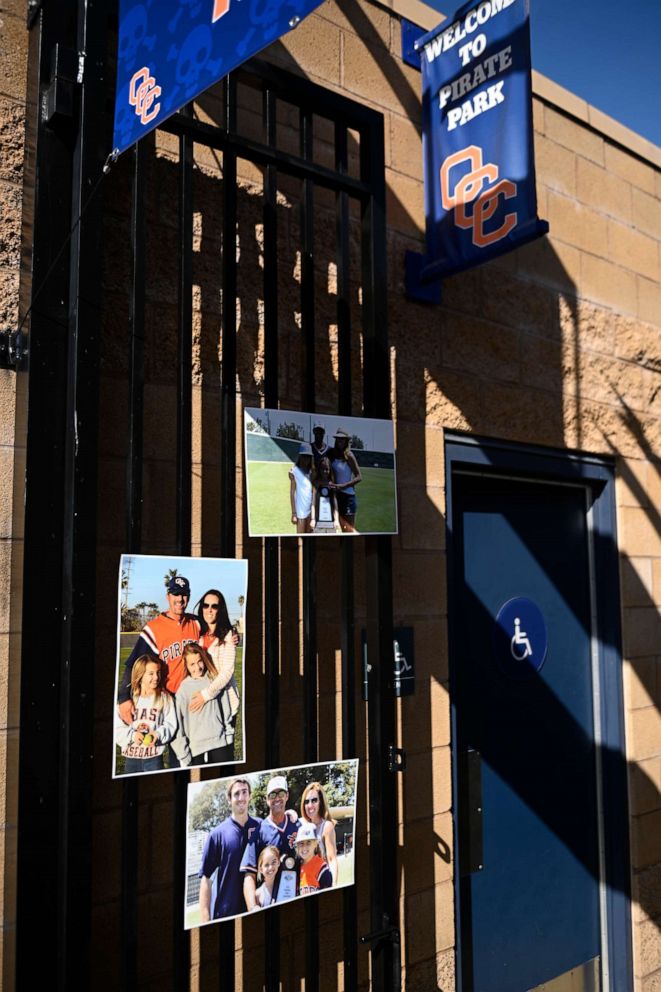 Payton Chester
Payton Chester, an eighth grader at St. Margaret's Episcopal School in San Juan Capistrano, California, was killed on the flight.
The 13-year-old played basketball with Gianna Bryant, ABC Los Angeles station KABC reported.
"She was 5 feet 11 inches tall and an exceptional basketball player," her grandmother, Catherine George, told the San Gabriel Valley Tribune. "Not only was she an athlete, she was smart and a friend to all."
"She was truly perfect," her uncle, Andy George, told the newspaper. "I picture Payton draining the 3-point basket to win the game on the 26th. I picture her with the confidence to take that shot, the smile on her face when she hit it and the joy running back on defense as she celebrated with her teammates."
Sarah Chester
Payton Chester's mother, Sarah Chester, was with her on the flight.
Sarah Chester was on the board of trustees at her daughter's school.
The 45-year-old had taught elementary school before retiring to raise her family, the San Gabriel Valley Tribune reported.
She is survived by her husband and two teenage sons.
Todd Schmidt, Payton Chester's former elementary school principal, said Sarah and Payton Chester "were genuine, kind-hearted, and caring ... to the staff, to other families ... and yes, especially to me."
"While the world mourns the loss of a dynamic athlete and humanitarian, I mourn the loss of two people just as important," Schmidt wrote on Facebook. "Their impact was just as meaningful, their loss will be just as keenly felt, and our hearts are just as broken."
Christina Mauser
Girls' basketball coach Christina Mauser leaves behind a husband and three young children.
As a top assistant coach of the Mamba girls' basketball team, she coached Gianna Bryant and her teammates.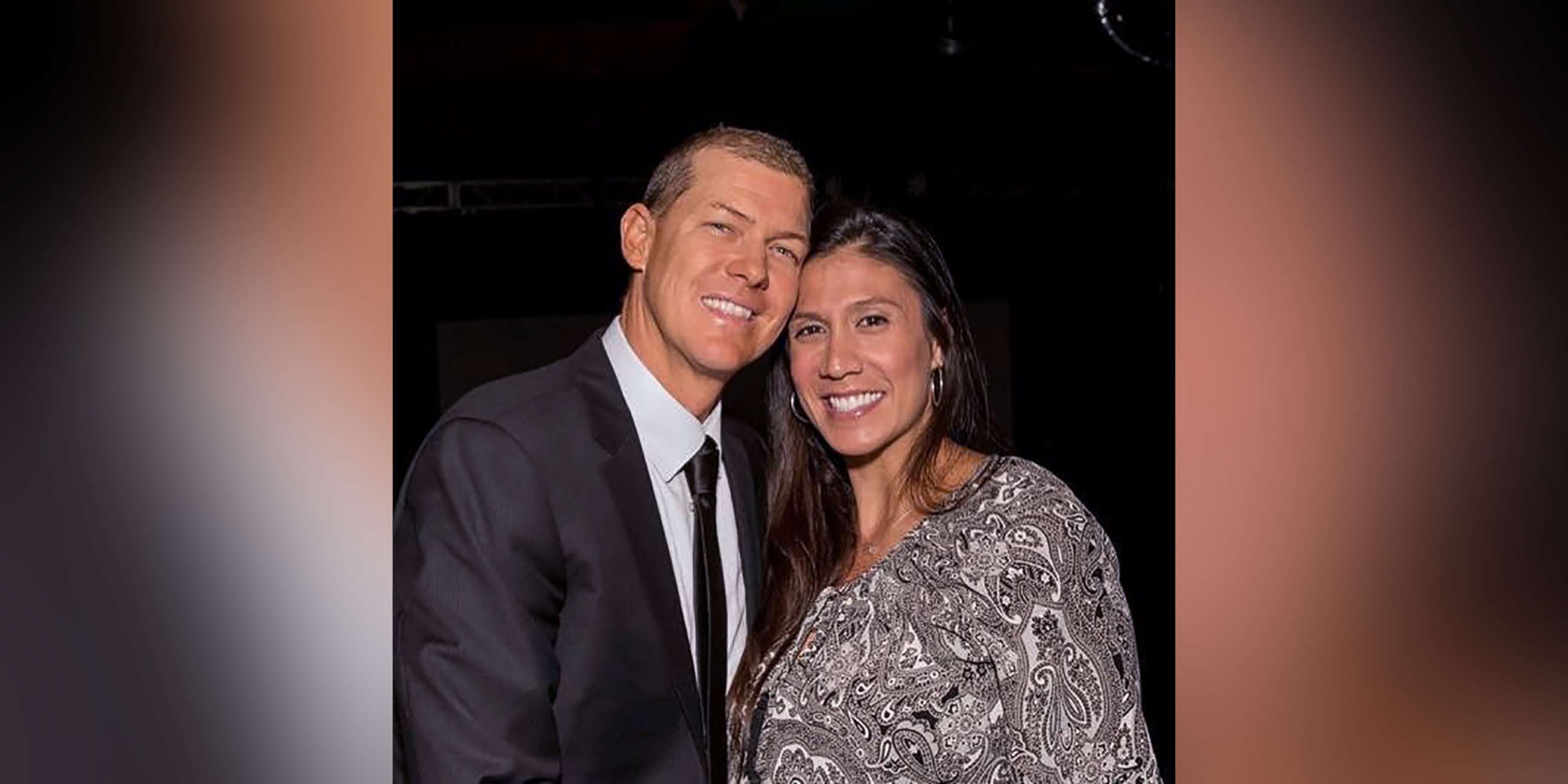 "My wife had a brilliant, brilliant eye for coaching," Mauser's husband, Matthew Mauser, told ABC News last year. "I was so proud of her. It was amazing watching her in her element."
"Kobe didn't pick my wife because she was average," he said. "She was exceptional."
"As good as she was with X's and O's, she was also that good with how to treat the girls," he added. "They would confide in her."
May 2020 would have marked the Mausers' 15th wedding anniversary.
Through tears, he told ABC News, "I love my wife. With everything I had."
Ara Zobayan
Ara Zobayan, 50, was the pilot.
Group 3 Aviation, the California aviation company that trained him, said Zobayan first came to Group 3 in 1998 to learn how to fly helicopters after he took a sightseeing tour flight at the Grand Canyon. Zobayan "knew immediately he wanted to become a pilot," the company said.
He then "worked hard in other businesses to save enough money to pay for training," according to Group 3. "Flying was his life's passion."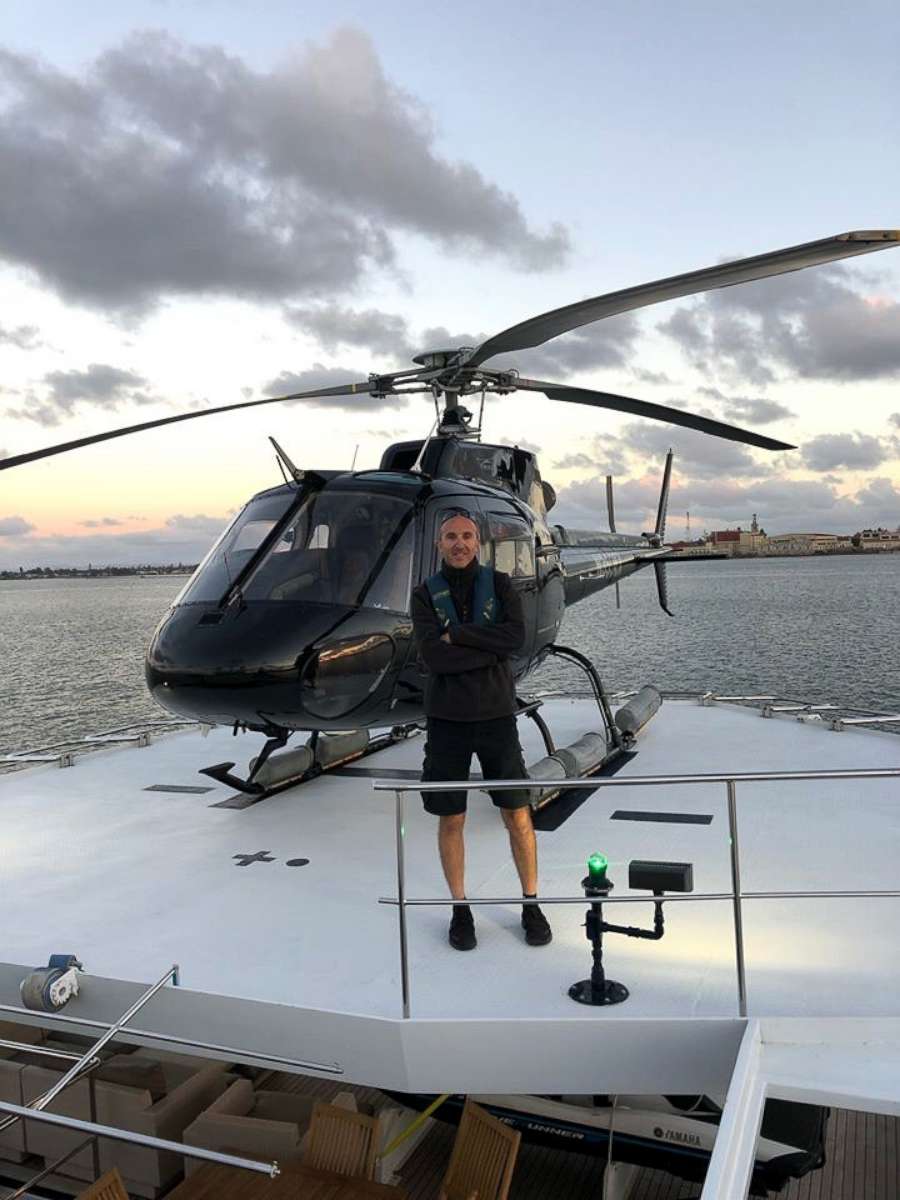 "There's a reason that people wanted to fly with him," pilot Jared Yochim told CNN. "He was just a cool, calm guy."
"He felt he was here on Earth ... to fly and to teach, and to teach people to have this feeling that he had," Darren Kemp, one of his student pilots, told The Associated Press.
ABC News' T. J. Holmes, Sabina Ghebremedhin and Mark Osborne contributed to this report.