— -- A fashion doll with more realistic body proportions, acne and even stretch marks is the star of a new commercial called #DoYou.
The commercial stars the doll, Lammily, as a woman excited to go on a vacation to Miami before being beset by beauty standards.
The commercial shows Lammily catching a Victoria's Secret-like fashion show on TV and walking outside to see billboards and bus advertisements featuring before and after photos and diet products.
Once in Miami, Lammily wears jeans and a long-sleeved shirt until she sees that the Barbie-like dolls – who posted things like #plasticperfection #thighgapclub #donthate on social media – on the beach with their own flaws.
After the revelation, Lammily changes into a bikini like the other dolls and has a dance party on the beach with her friends.
"Lammily is all about battling beauty standards and I thought to myself, because Lammily is in this fashion world she'd probably have some issues because some of the dolls are skinny," said Nickolay Lamm, the 26-year-old Pittsburgh artist who created Lammily.
"At the same time, I didn't want the video to be an anti-other dolls," he said. "I want it to show that it's okay to be skinny. It's okay to not be skinny. We're all in this together."
Lamm says he filmed the commercial himself using an iPhone and iMovie and with help from his mom and brother.
The do-it-yourself approach follows the path of his company, which launched last March thanks to a crowdsourcing campaign that raised over $500,000.
Lammily dolls are now available for $25 at lammily.com. The dolls, which are made according to typical human body proportions, also come with the option to buy stickers for Lammily so she'll have tattoos or imperfections like cellulite, acne and stretch marks.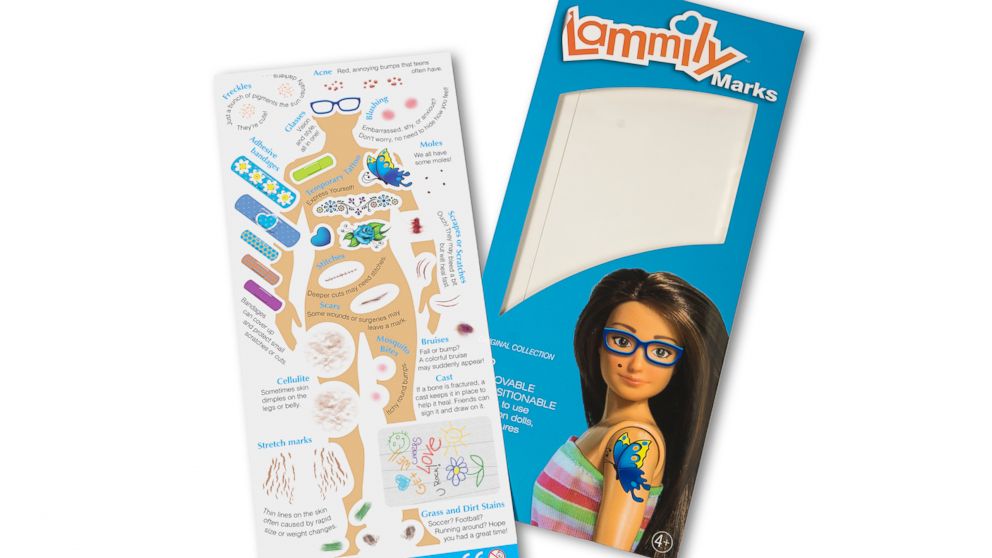 "A doll with realistic proportions is saying it's cool to be a typical person," said Lamm, who was inspired to make the doll after shopping for a doll to buy for his niece.
Lamm's next goals for his growing company are to place Lammily in retail stores and to keep offering more realistic options for doll lovers.
"There will definitely be dolls of different ethnicities and some products that are going to be a little wild," he said. "They will be a surprise."