— -- The homeless man fatally shot by Los Angeles police officers in a Sunday confrontation was living in the United States under the assumed identity of a French national, authorities told ABC News Tuesday.
The LAPD had identified the man as Charley Saturmin Robinet, a convicted bank robber who carried a French passport.
But Astrid le Moine, Press Attaché for the Consulate General of France in Los Angeles, said the French consulate later notified police of the usage of the stolen identity.
Arnaud Guillois, the press counselor at the French Embassy in Washington, told ABC News that the homeless man killed on Skid Row "is not French." French officials do not know the man's nationality at this time, Guillois said.
A call to the LAPD Tuesday seeking comment wasn't immediately returned.
Court documents confirm that the man who used the name Charley Saturmin Robinet was released from federal prison on May 12, 2014 after serving 14 years in prison. According to the Associated Press, the 2000 incident involved Robinet holding up a Wells Fargo to steal money to pay for acting classes.
A law enforcement source confirmed to ABC News that Robinet was 39 at the time of his death.
A 2005 court document notes that a state psychiatrist examined him and determined that he had a "mental disorder or defect" but it was unclear if he received treatment.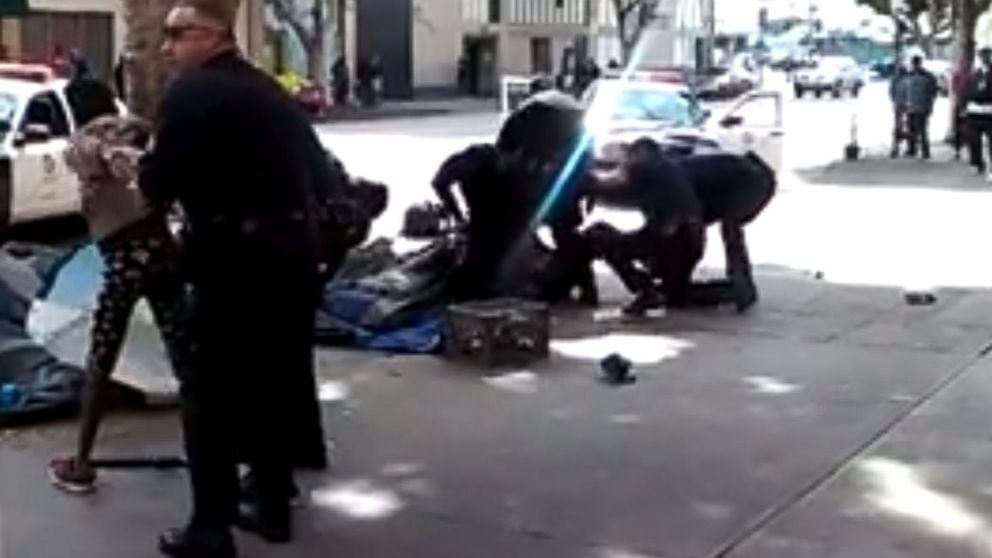 Witnesses at the shooting scene told KABC that the man was called "Africa" by people who knew him. The shooting took place on the city's Skid Row, a stretch of Central Los Angeles where many of the city's homeless congregate.
Footage obtained by ABC News shows Robinet entering his tent on the sidewalk shortly before police arrive at the scene.
At least two investigations into the shooting are underway.