— -- A 2,145-pound pumpkin from Illinois has recently broken the record for North America's largest pumpkin and the world's second-largest pumpkin, according to officials.
The massive vegetable, grown by farmer Gene McMullen from Streator, Illinois, was weighed this past Saturday by Great Pumpkin Commonwealth (GPC) officials at the Wine and Harvest Festival in Cedarburg, Wisconsin, according to the GPC's president, Andy Wolf.
The pumpkin was a few hundred pounds shy of the current world record holder -- a 2,323-pound pumpkin from Switzerland weighed last year, Wolf told ABC News today.
The secret to growing supersized pumpkins? A lot of patience and care, according to McMullen.
The farmer told ABC News he spent 93 days growing the massive pumpkin and carefully monitored it the entire time.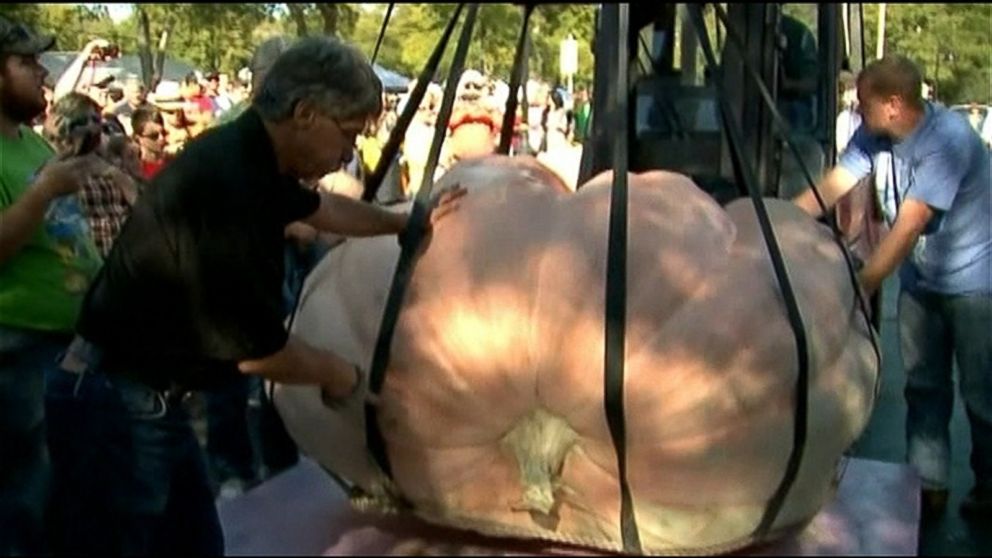 McMullen hopes the care will pay off and that his pumpkin will hold up as more weigh-offs are conducted by the GPC through mid-October, he said.
The top three largest get the honor of being featured in the New York Botanical Gardens in New York City just before Halloween, Wolf explained, adding that "there are rumors of some pretty big pumpkins this year, and we'll have to see if McMullen's holds up."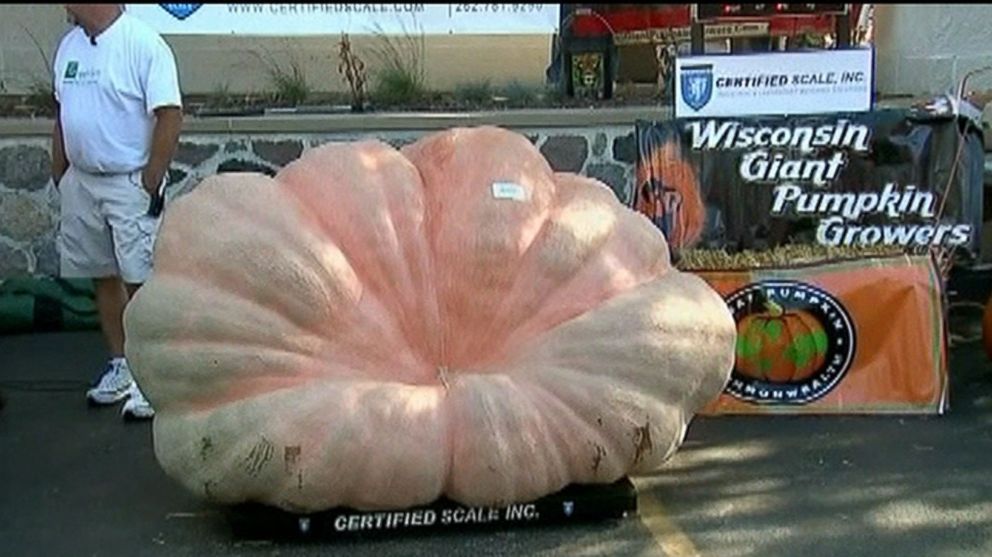 To McMullen's credit, he also won the weigh-off in Cedarburg last year with a pumpkin that weighed over 1,600 pounds, according to BJ Homayouni, the executive director of the Festivals of Cedarburg.
She told ABC News that festival officials were "proud of the farmer and excited to have hosted a record-breaking pumpkin."