— -- When Dr. Larry Nassar was led away in handcuffs after his sentencing hearing, Kyle Stephens, who says he repeatedly abused her as a child during family visits, said she felt an emotional weight was finally lifted.
"My monster is gone," Stephens told "20/20."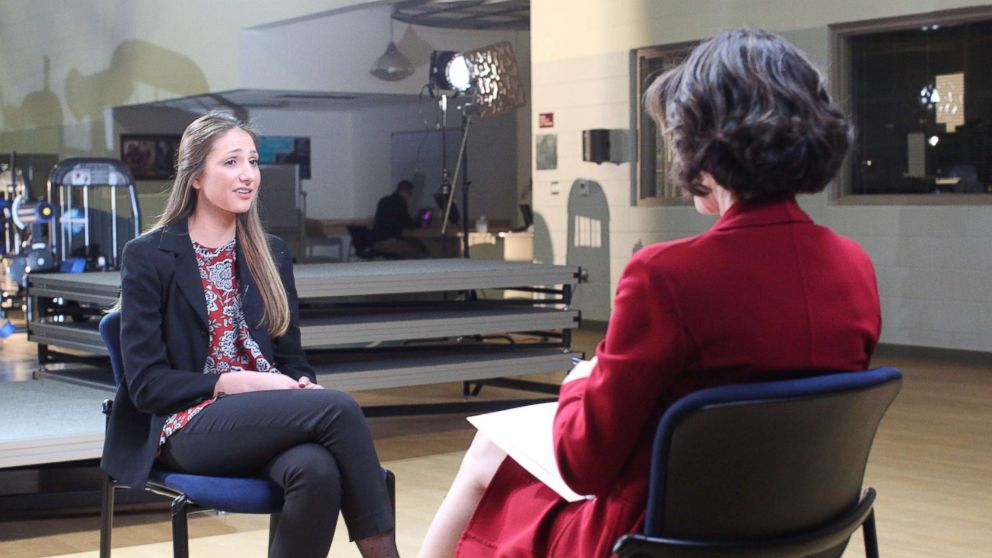 Stephens, who was the first of dozens of women to read an impact statement against Nassar at his sentencing hearing, said knowing Nassar was going to prison freed her of fear and guilt.
"He can't hurt anyone ever again," she said. "And I don't have to worry about running into him. And I don't have to feel guilty that I didn't do something about it."
Watch the full story on "20/20" as ABC's Elizabeth Vargas sits down with more than 20 accusers THIS FRIDAY at 10 p.m. ET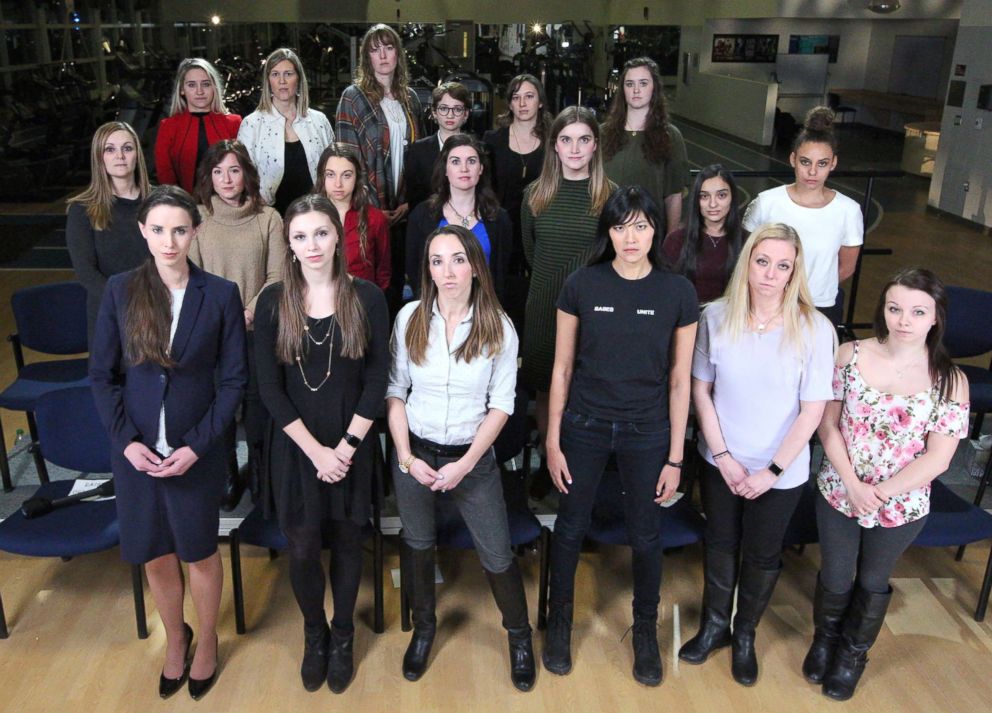 Nassar, 54, was sentenced to 40 to 175 years in prison on Wednesday for sexually assaulting former gymnasts and other young women. He had pleaded guilty to seven counts of first-degree criminal sexual conduct involving girls who were 15 years old or younger and faces sentencing next week after pleading to three more counts in a nearby county. Nearly 160 women have come forward with abuse allegations against him.
Nassar became an assistant professor and team physician at Michigan State University, and was named the national medical coordinator for USA Gymnastics, in 1996. The university fired Nassar in 2016 after the Indianapolis Star reported on allegations of assault by him made by former gymnast Rachael Denhollander.
Seeing the report was the first time, Stephens said, she realized she wasn't his only victim.
"I testify to let the world know that you are a repulsive liar and those 'treatments' were pathetically veiled sexual abuse," Stephens said to Nassar as she read her statement in court.
Victim impact statements were read in court by dozens of women who accused Nassar of sexual abuse.
Unlike the majority of other women who say Nassar abused them, Stephens wasn't a gymnast. But her parents were friends with Nassar and his wife, and she said her family typically had dinner with the Nassars every Sunday at their home in Holt, Michigan.
Stephens said Nassar first allegedly exposed himself to her in a dark boiler room in the basement of his house when she was 6 years old.
"He's exposing himself to me… and I remember just feeling awkward, like, 'OK, I've never been in a situation like this. I don't know what I'm supposed to be doing,'" Stephens told "20/20". "And he said to me, 'If you ever want to see it, all you have to do is ask.'"
At the time, Stephens said she was too young to understand what was going on. After that first encounter, Stephens said similar incidents allegedly "happened all the time." She said from her perspective, Nassar's disappearing into his basement while she was down there playing didn't seem to raise any immediate red flags to others in the house, including her parents.
"My mom says now that she did think, 'Huh, that's a little weird.' But at that time, he just came off as like a guy that just really liked children, and he would always say he was going down to play with us, entertain us and have fun with us," she said.
She said she finally told her parents when she was 12 years old that Nassar had been allegedly abusing her, but Nassar denied the allegations.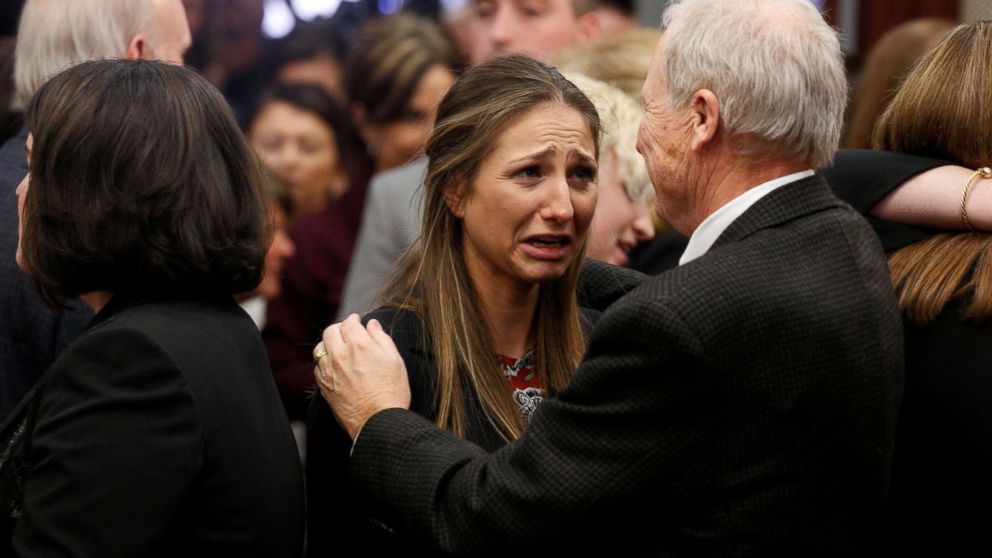 She said her parents thought she was lying. But after that confrontation, Nassar's alleged abuse "stopped completely."
"Honestly, it really got glossed over, which was really hard for me," she said. "I believe, my mom definitely had lingering suspicions, and my dad probably did, too, but they had committed to believing him. So I don't know what went on in their discussions or whatever, but they all moved past it."
There were times when Stephens said she would get into arguments with her dad and he would tell her she needed to apologize to Nassar for making accusations against him.
Her parents "were trying to figure out why I was such a horrible liar, and that made me a pretty big target," she said. "My parents told me they didn't believe me and that I needed to tell the truth… And my dad, one time, finally said to me, 'If you don't tell the truth, I will make your life a living hell.'"
Later, Stephens said her father apologized to her "countless times" for not believing her story. In reading her impact statement in court, Stephens revealed that her father, who had multiple mental health issues, committed suicide.
But by that time, she said to "20/20", her father had "made it right. I cannot say that enough.
"He messed up big," she added. "But he made up for it big time. When he left this world, he was my rock."
Last week, the Board of Trustees of Michigan State University and its then-president Lou Anna Simon asked state Attorney General Bill Schuette to conduct a review of the school's handling of Nassar. Simon resigned from her post hours after Nassar was sentenced yesterday.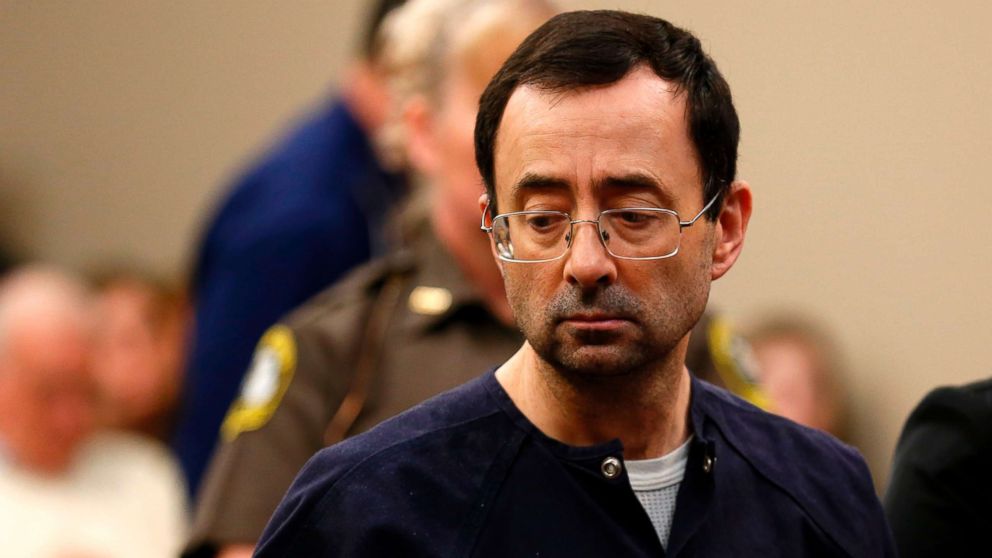 Pressure had increased on Simon to step down during Nassar's sentencing hearing, which included a week of testimonials from Nassar's accusers. Many of those who spoke during sentencing were critical of Simon and the Michigan State administration.
"As tragedies are politicized, blame is inevitable," Simon said in her resignation letter. "As president, it is only natural that I am the focus of this anger. I understand, and that is why I have limited my personal statements. Throughout my career, I have worked very hard to put Team MSU first.
"I urge those who have supported my work to understand that I cannot make it about me now," she added. "Therefore, I am tendering my resignation as president according to the terms of my employment agreement."
Stephens said she carried around the guilt of what happened to her for a long time, but now that Nassar's sentencing hearing is over, she feels a sense of "relief."
"I was always thinking about how I was going to catch him even as a kid, how to clear my name," she said.