— -- Jason McMillan and girlfriend Ella Gaete are still adjusting to their lives being turned upside-down after a gunman opened fire on a Las Vegas concert they were attending, leaving McMillan paralyzed from the waist down.
But today, the two bid farewell to Craig Hospital near Denver, Colorado, where McMillan had been undergoing physical therapy, ready to face life's new challenges together.
"She's my hero," McMillan said of Gaete.
The two live in Southern California. McMillan, 35, is a deputy with the Riverside County Sheriff's Department.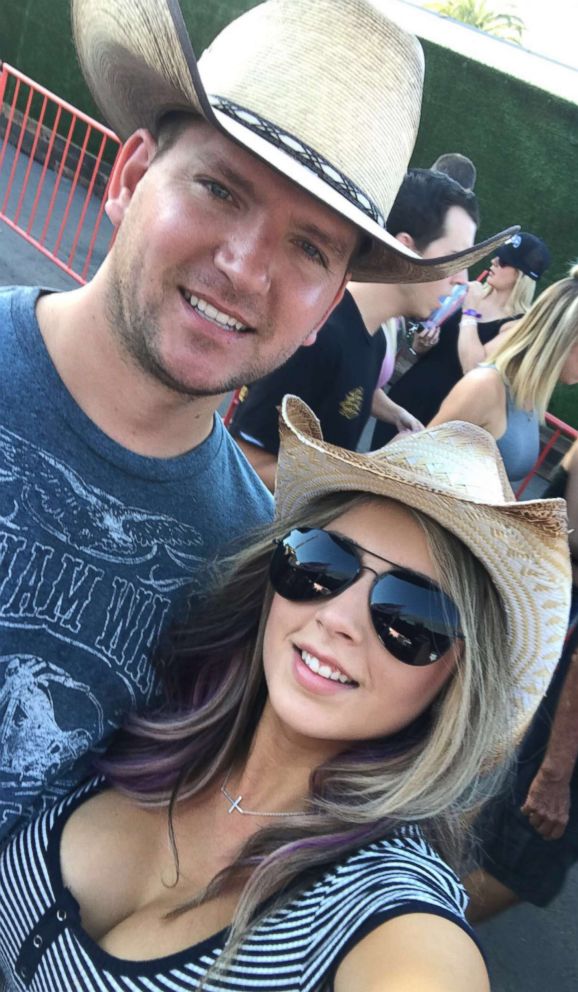 On Oct. 1, the two were at a music festival when a gunman started shooting at the crowd from the Mandalay Bay Resort and Casino in Las Vegas, Nevada.
Las Vegas mass shooting: Country music stars pray for victims after gunman kills at least 50 near concert
Las Vegas shooting death toll rises to 59, no apparent connection to international terror
As the sound of music became the sound of terror, McMillan said he knew instantly that he and Gaete were in immediate danger.
"I was just watching people get shot and it was getting closer and closer and I knew it was inevitable. It was going to happen," he told ABC News.
Instead of hiding, McMillan, who was off duty at the time, stood tall to protect Gaete.
"I just made sure she was behind me," he said. "I put my arms out as wide as I could to make myself a bigger target."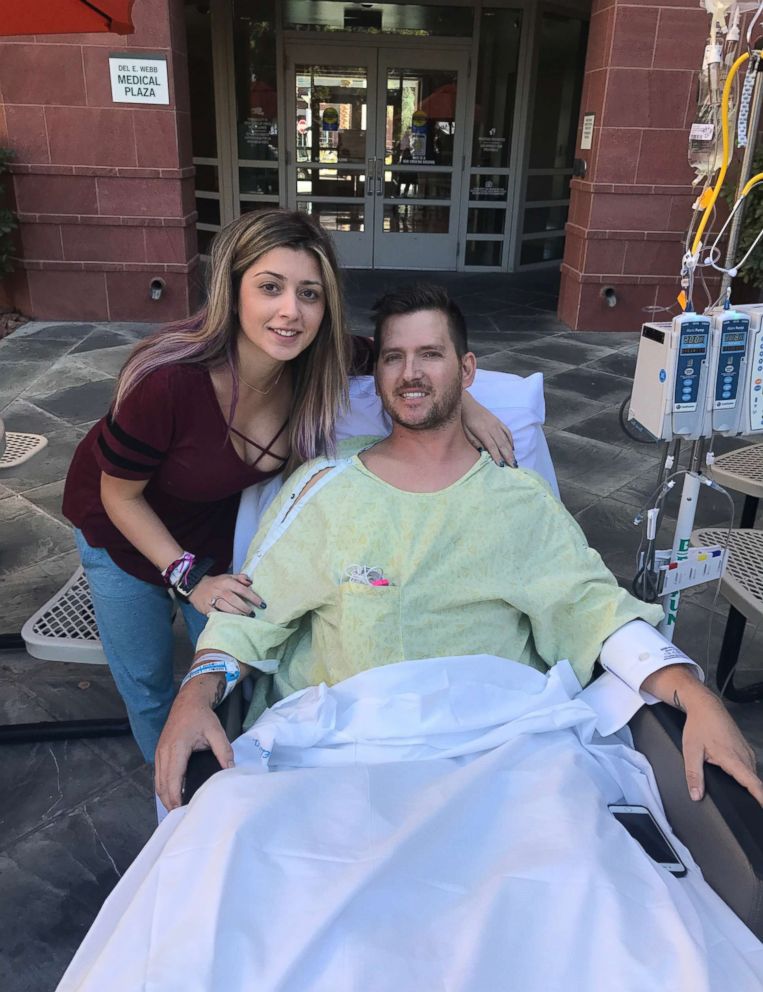 Seconds later, McMillan was shot in the chest.
He was one of hundreds injured in the attack that killed 58 people. The suspect killed himself after the attack.
"He was just drenched in blood in just seconds," Gaete said of McMillan.
She said that despite the chaos, she knew it was her turn to save him. Gaete dragged McMillan behind the stage, out of harm's way, and helped race him to a hospital.
"I was just telling him, 'It's going to be OK [and] to just breathe and that we'll go home after this together,'" she said. "And he held on."
"I'm glad she found that resilient, tenacious spirit that she has and [dragged] me out of there," he said. "She's a tiny little thing. I don't know how she did any of it."
After the shooting, McMillan was treated at a hospital in Nevada until he healed enough to go to the rehab specialists at Craig Hospital in Colorado. He spent the last month recovering at Craig, which specializes in treating patients with spinal cord injuries.
When he left today, fellow officers from the Douglas County Sheriff's Department saluted and provided an escort to the airport.
McMillan says doctors have told him there is a chance he could walk again. He's been fighting to make that happen. McMillan told ABC News that he was very hopeful.
"When I'm lying in bed and I look down and wiggle my toes, it's pretty awesome," he said.
For now, he and Gaete are taking on their first mission: figuring out how to pay for a specialized wheelchair. They have posted a GoFundMe page for help.
"I still got a lot of living to do," McMillan said. "And, if I'm in a chair, so be it."