— -- There are countless ways to indulge your wild side in Las Vegas. For many, that includes blowing off steam at one of the city's shooting ranges.
While the group packages and experiences available at the shooting ranges are largely geared toward tourists, at least one Nevada resident was also a patron: Stephen Paddock, the man now responsible for the deadliest mass shooting in modern American history.
Many of the shooting ranges along the famed Las Vegas Strip would not speak to ABC News in the wake of the shooting, but at least one confirmed that Paddock had bought guns there nearly a year before the Oct. 1 attack.
Discount Firearms & Ammo is about three miles north of the Mandalay Bay Resort and Casino, where Paddock fired into a crowd at a music festival. He bought three guns at that store in the winter of 2016.
On Oct. 3, Discount Firearms & Ammo managing partner Dennis Keck released a statement saying he and his employees "were horrified and appalled" by the shooting.
"We searched our records and found that Stephen Paddock purchased two rifles and a hand gun in two separate purchases in December and November of 2016. There was nothing noteworthy about the purchase and we have no record of him being in the store on any other occasion other than the two days he purchased the firearms," Keck's statement said.
Discount Firearms & Ammo, a shooting range with a gun and ammunition shop, is in the middle of a roughly two-mile stretch along the strip that includes three other shooting ranges that similarly have shops attached.
Some of the appeal for many such shooting ranges is the chance to fire either semi-automatic weapons – similar to the ones used by the Oct. 1 shooter - or fully automatic weapons, the latter of which are extremely difficult to legally obtain as an individual.
One of the shooting ranges, Strip Gun Club, advertises its chrome-plated "mother of all machine guns."
Another is Battlefield Vegas, where visitors can be picked up for free in a Humvee and be driven to the range. The company's site advertises fully automatic weapons where people can shoot 200 rounds in 1.3 seconds. "The fastest gun in Las Vegas!" according to the website.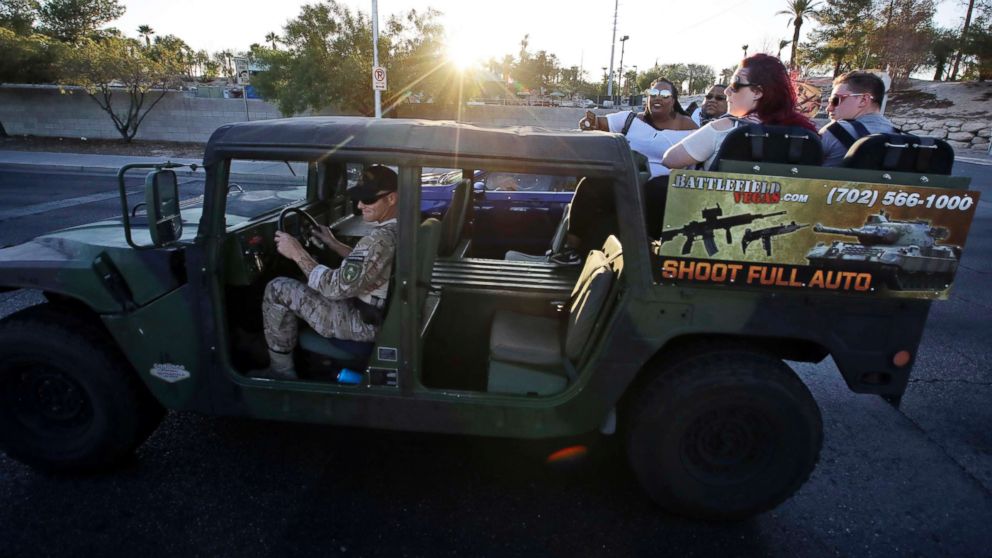 On the other side of the strip is Machine Gun Experience, which tells its web visitors to "shoot something awesome!" and offers a range of shooting packages including "The 2nd Amendment," "The Gunslinger" and "Stars and Stripes," among others.
These three establishments, Strip Gun Club, Battlefield Vegas and Machine Gun Experience, denied ABC News' request for comment.
One shooting range, Machine Gun Vegas, closed for the two days after the shooting. It put out a "message of solidarity," saying, "There should absolutely be more stringent control on the types of firearms private individuals can own and the processes they must go through in order to own those firearms."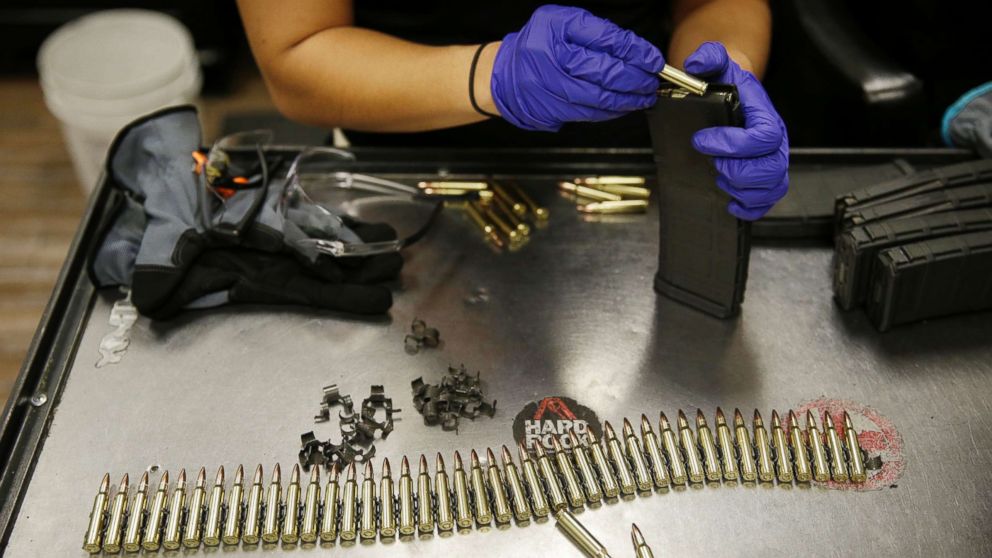 For many Las Vegas residents, the strip itself and the nearby shooting ranges can be a tourist trap.
"The ranges that you have here, there's almost not a local friendly gun range," said Keill Grant, the owner of Grant Defense, a gun manufacturer and seller not far from the site of the shooting.
He said that many of the patrons of the shooting ranges are tourists, including those "from Asian countries" where "there's no firearm culture."
"It's an entertainment industry, it's an entertainment town and you get a lot of people from a lot of places that don't have this kind of entertainment," Grant said.
Art Netherton, who is the manager of Briarhawk Firearms and Ammunition which is three miles west of the strip, said that "98 percent" of his clientele is local, with exceptions for some tourists from California and other states with strict gun control laws.
"Many of them come in just to see, just cruising to see what they can't normally see," said Netherton, whose store sells weapons and ammunition but does not include a shooting range.
Netherton said that he was "absolutely horrified" by the "senseless, senseless" shooting that was the work of "a madman." He said that while business hasn't slowed since the shooting, he also doesn't think it should prompt legal changes when it comes to purchasing guns.
"You cannot legislate a criminal and I think that's what people fail to realize," Netherton said.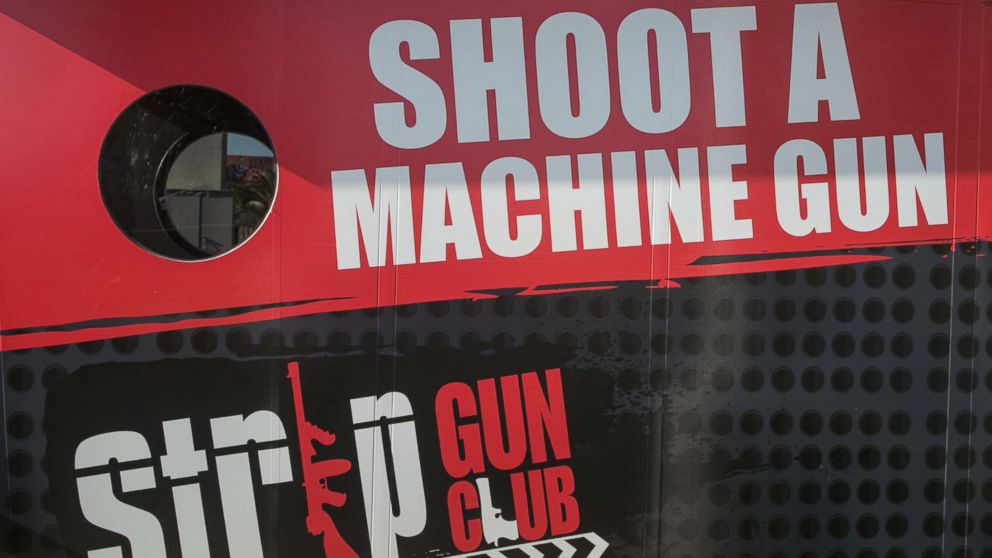 Grant noted that many of the shooting experiences available at these ranges cost hundreds of dollars.
Battlefield Vegas has military-themed packages, like the "Cold War: Warsaw Pact," that lets participants fire a total of 115 rounds for $199. Most, including Machine Guns Vegas, have bachelor and bachelorette party packages, like the "Brass and Ass Bachelor Party Package" which includes rounds on three guns including a submachine gun followed by a trip to a local gentleman's club, for $180. Some of the most expensive packages include "Stars and Stripes" and "The Works" at Machine Gun Experience, where patrons can try 10 or 14 different guns for $499 or $525 respectively.
"There is a sense of adrenaline and rush that comes with it like skydiving or anything else," Grant said of shooting semi-automatic and automatic weapons at shooting ranges.
Grant said he doesn't see demand for these experiences slowing down.
He said people ask their friends "'What'd you do when you were in Vegas?' 'I went to a strip club, I saw a crazy show, and I shot a machine gun,'" Grant said.