— -- A 29-year-old woman at the country music concert Sunday night in Las Vegas where a shooter opened fire from above fled the scene and then returned to get her truck and help victims.
Lindsay Padgett said she initially thought the popping sounds were pyrotechnics during Jason Aldean's performance on the final night of the Route 91 Harvest Music Festival, which started Friday.
"We just heard popping sounds and saw sparks going off of the stage, so at first we thought it was maybe electrical or part of the show, then we thought maybe it was fireworks," she told ABC News. "Then everyone starts yelling, 'Get on the ground! get on the ground!'"
"I'm surprised, I really am, that no one I know was injured. I thought for sure we were all going to die," said Padgett, who ran from the scene with her fiance and friends.
"We saw everyone being shot left and right," she said. "We're just all on top of each other on the floor, huddling together, looking at each other not sure what to do." She added that when people "finally started running," they kept going until they made it inside a nearby airport hangar.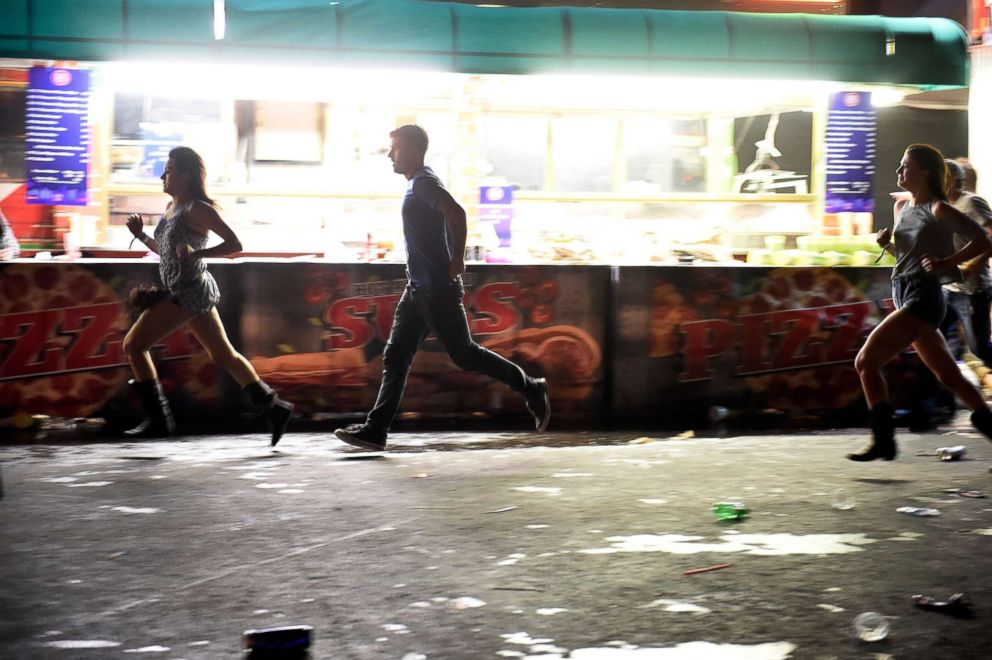 Padgett said that as soon as the sound of gunshots subsided, she and her fiance, Mike Jay, went back to get her truck from a parking lot across the street from the venue.
"We realized there were people everywhere that needed help and on stretchers ... People saw that we had a truck, so we said, 'Fine, yeah,' and started to pack everyone in."
The couple filled Padgett's truck with five wounded victims and five others who were caring for the injured.
"We were just trying to get people to the hospital. We got halfway there, and as we were getting on the freeway, we saw an ambulance stopped, so we went over and they started taking the most critical people and putting them in the ambulance," Padgett said.
One of the men in her truck, who Padgett said was shot in the back, was taken out by paramedics, who told her he had died.
"The ambulance told us to follow them to the hospital with the rest of the injured people," she said. Among the other victims in her truck, Padgett said, one man suffered a bullet to the chest, and one girl was shot in the leg.
Once they arrived at the hospital, Jay helped the victims into the facility before he and Padgett left to check on her family members who were also at the concert, she said.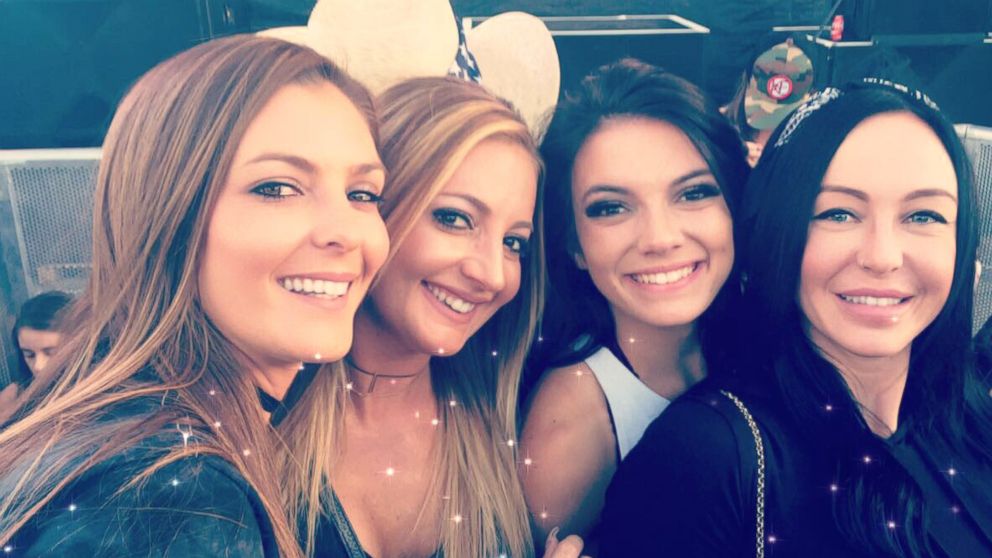 "We were ready to go back and get more people, but my cousin called me because they were scared. My cousin was locked inside the MGM and they heard screaming, so we went there to get my cousin and my family," Padgett said.