Las Vegas mass shooting survivors reunited with their "Route 91 family" Saturday night at country singer Jason Aldean's concert in Orange County, California, watching the same artist who was performing onstage the moment shots rang out one year ago.
Some people wore cowboy boots, or custom shirts that read: "We are here to finish what we started"; "country strong"; and "honor 58 / October 1, 2017."
"We got a lot of our Route 91 family here tonight," Aldean told the crowd Saturday. "I feel like we got a little unfinished business to take care of, if you know what I'm saying. I think the last time I saw a lot of you guys we got a little cut off."
On Oct. 1, 2017, Stephen Paddock opened fire from the 32nd floor of the Mandalay Bay Resort and Casino, spraying hundreds of bullets on concertgoers attending the Route 91 Harvest Music Festival. Paddock then turned one of his guns on himself.
Fifty-eight people were killed and hundreds injured in the deadliest shooting in modern U.S. history.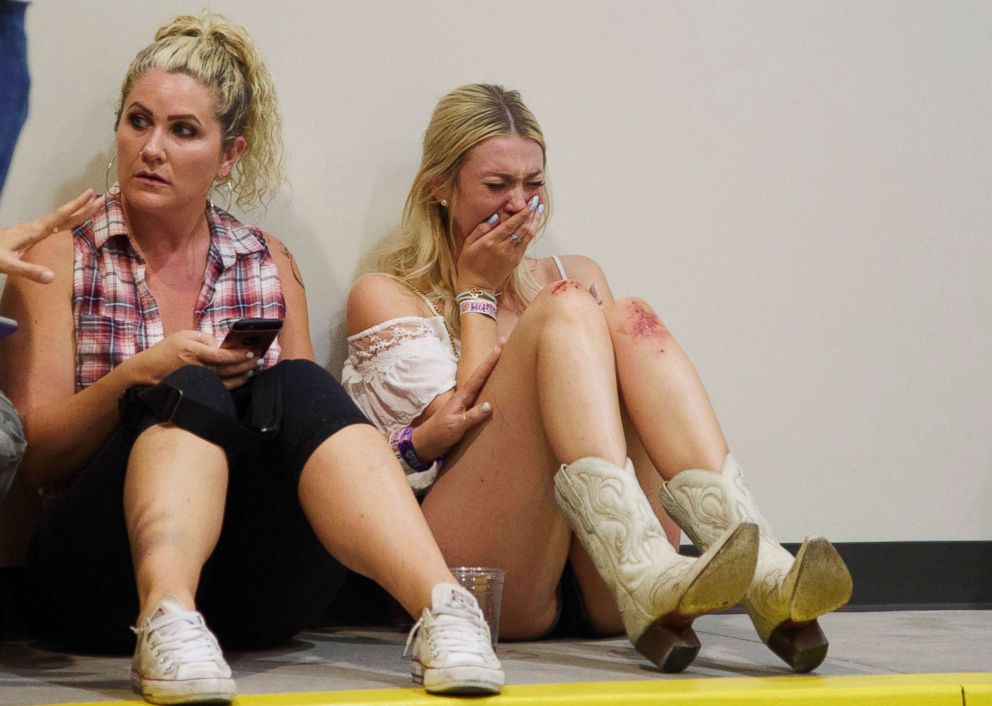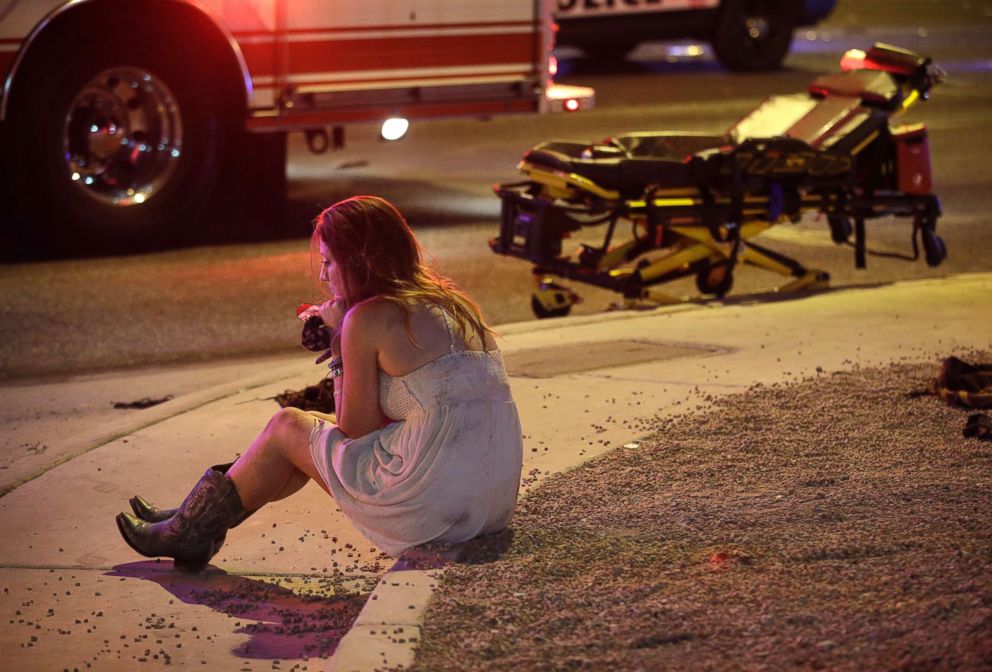 This weekend Ingrid Canelo and her daughter Renee Canelo were among the survivors reuniting with fellow concertgoers for the first time since the shooting.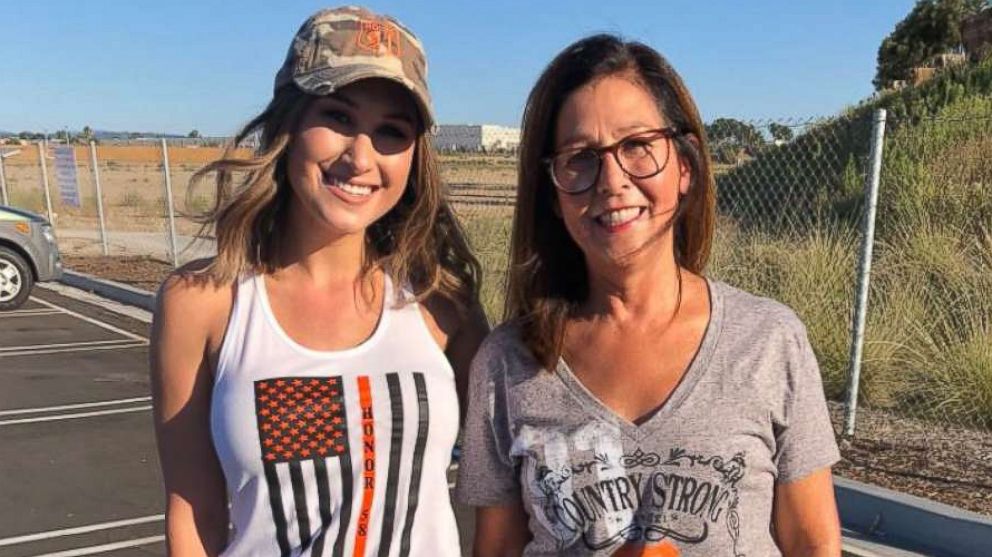 At last year's show, "we were standing together on the left side of the stage, listening to the music, enjoying ourselves," Renee Canelo told ABC News. "We heard the gunshots start going off and no one was really sure what was it was ... then Jason Aldean stopped performing and he ran off the stage ... I grabbed my mom and we proceeded to try to get out as soon as possible."
"When she grabbed my arm and said, 'We've got to get out of here,' it was that look of sheer terror on her face," Ingrid Canelo told ABC News.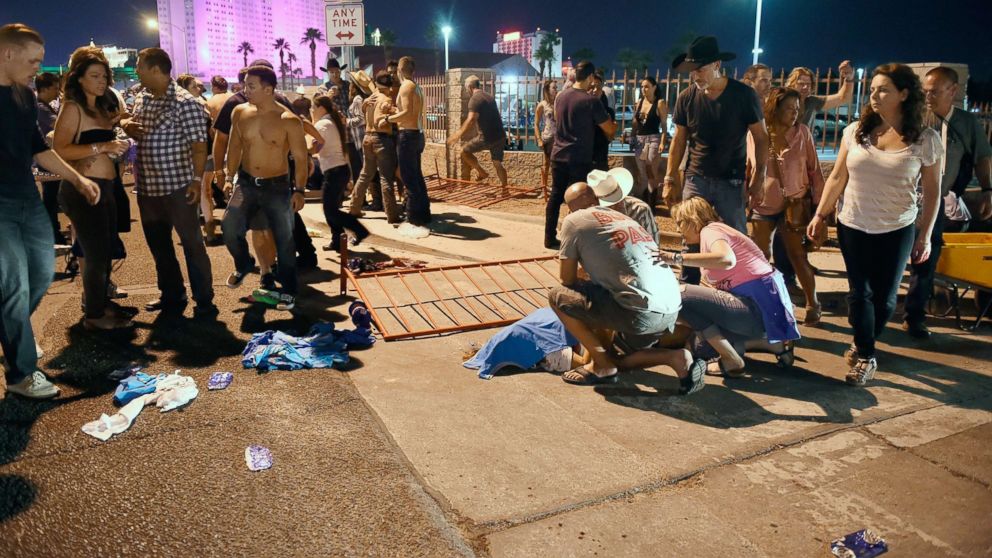 As the mother and daughter started weaving their way through the crowd, Ingrid Canelo said other concertgoers looked at them as if they were overreacting. The second round of gunshots was when everybody figured out that there was a shooter, and dove to the ground.
"It gives me chills right now even thinking about it," Ingrid Canelo said.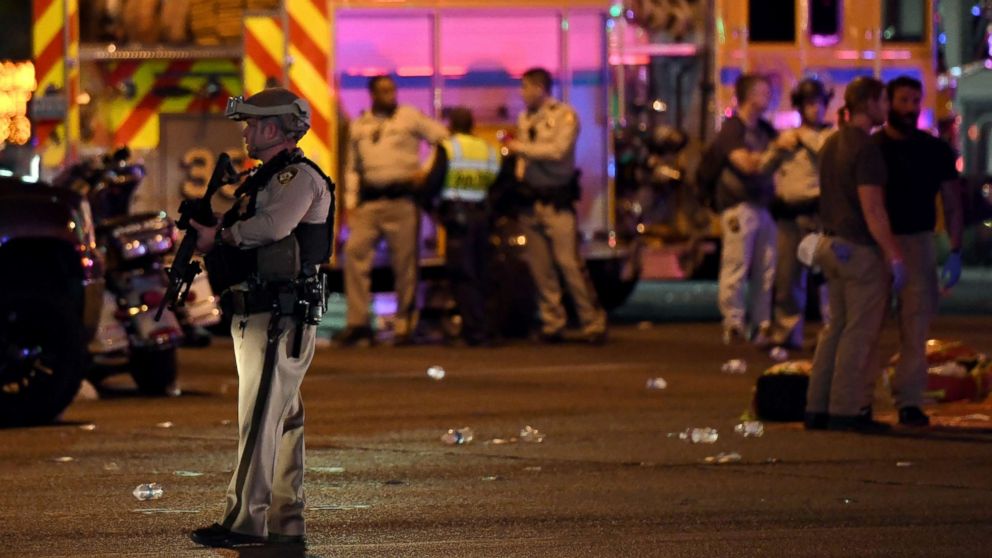 In the year since, Renee Canelo said she struggled getting back into daily life and took some time off work.
She said it was difficult to be in crowds, and that this reunion is her first concert since the shooting.
"To come back and be at Jason Aldean's concert, it's extremely terrifying for me. But my will to fight on and fight for love and support my other survivors and commemorate the 58 people who lost their lives is so much more important and powerful than any kind of fear," she said.
"We have a Route 91 family," she said, explaining how other family members and friends can't relate to what it's like being shot at. "It's a bond for life."
"There's nothing like the survivors group," added Chris Babij. "We're a tight-knit group."
Babij was at the festival with his wife and friend when the shooting broke out. He was shot in the shoulder but managed to jump over a fence and take cover, waiting out the entire massacre underneath the soundstage.
"I'm still in physical therapy two days a week. I have a titanium rod that's basically welded my arm back together," he told ABC News. "This is the new normal. This is the aftermath."
Danielle Bajhart, another survivor, called it a unique community formed with people she would not have met otherwise.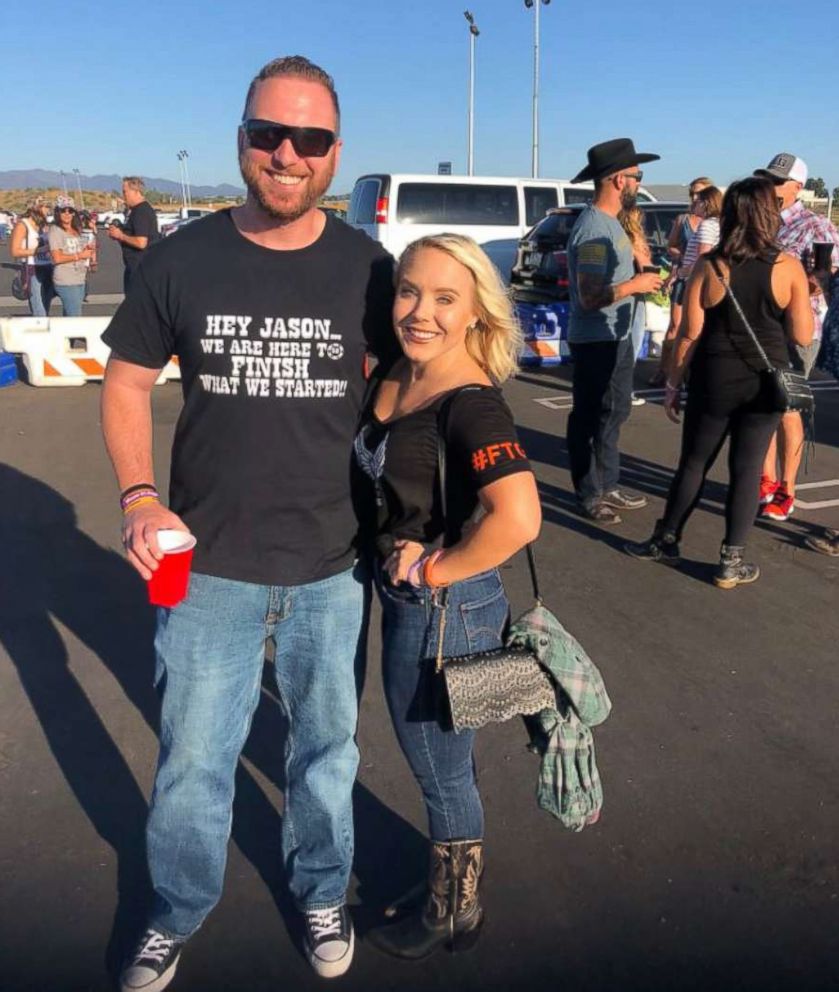 Fellow survivors "truly understand where you're coming from," she told ABC News. "We would do anything for each other."
Ryan Poe, who was at the concert with Bajhart, said they meet up with others from the massacre about once a month, to try to "get each other past any humps or hurdles we might have."
He called the support group the "most positive outcome from such a horrible experience."
Bajhart said she was excited to see Aldean's full performance this time around "to finish what we started" and "get some closure."
"And I think it's important to honor the 58 [victims] and be here and do it for them," she said. "We're lucky to be here."