— -- The judge who said she was signing the "death warrant" of former U.S.A. Gymnastics doctor Larry Nassar may not have wanted to gain personal attention, but she got it.
Judge Rosemarie Aquilina received widespread praise for her handling of the sexual abuse case, first by allowing the seven women who accused Nassar of sexual misconduct to speak, then by opening her court to hear victim impact statements from others who said they had been abused by him.
More than 150 people came forward to speak at the sentencing hearing, telling their stories over seven days in court.
Beyond opening her courtroom to the statements, her responses to the women have been viewed by many as empathetic and supportive. She regularly noted the women and girls should not be viewed as victims, but as "sister survivors" and encouraged them to move forward with their lives using the strength they showed during the sentencing hearing.
"Leave the blame here and go out and do great things in the world," she said to one person who spoke in court on Tuesday.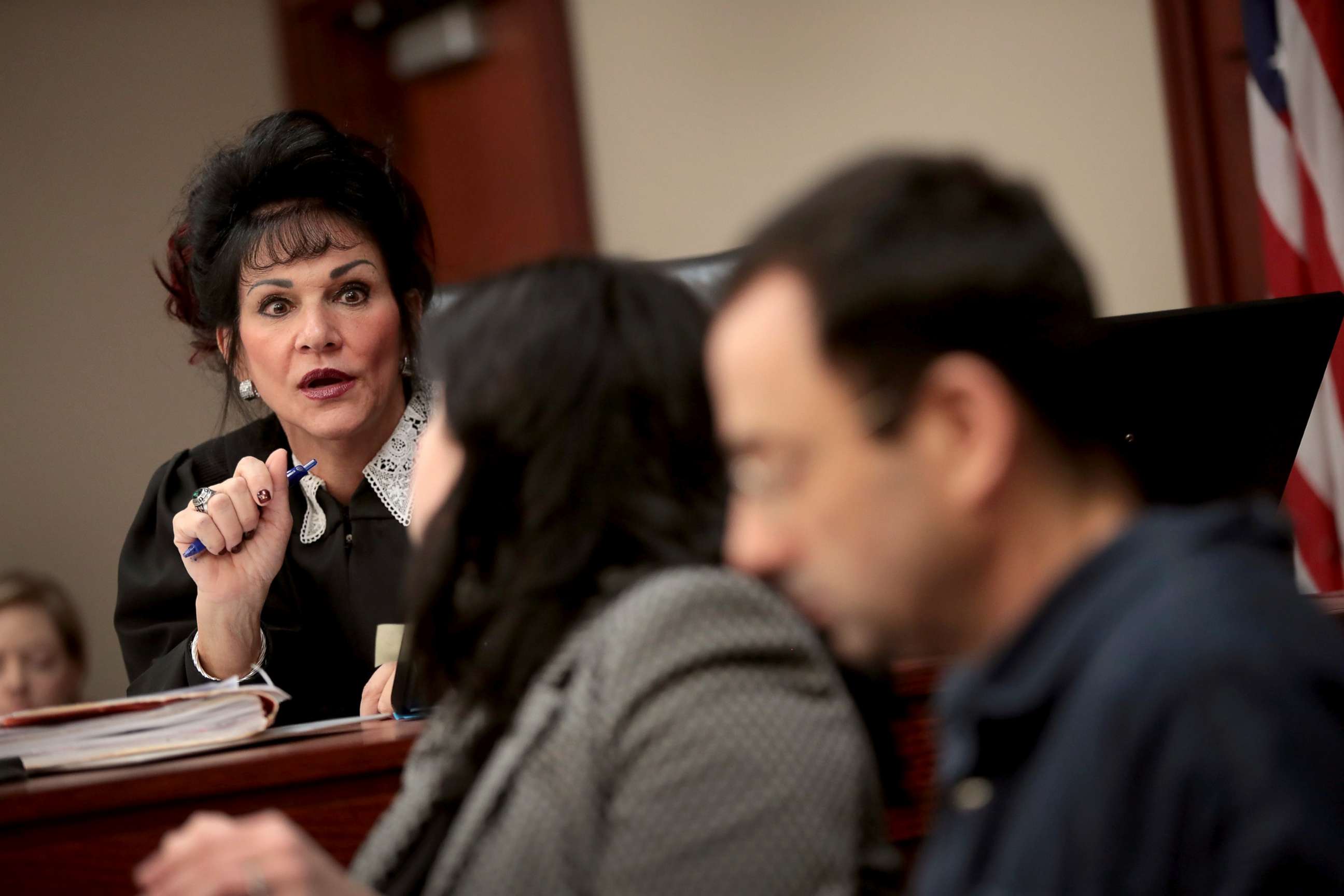 Her encouragement of the victims stood out as unusually kind to some on social media, sparking widespread praise for Aquilina -- including from some of the victims and Olympic medalists who spoke during the sentencing.
Though Aquilina's words may have taken a position that could seem unusual for a judge, two legal analysts told ABC News that the timing of her comments made them appropriate.
"If this were a trial, statements she has made would be problematic and certainly create an appellate issue, but this wasn't a trial ... he had already plead guilty," said ABC News chief legal analyst Dan Abrams. "In the sentencing phase, a judge has much more leeway to speak to and even at, a defendant in just about any way he or she sees fit."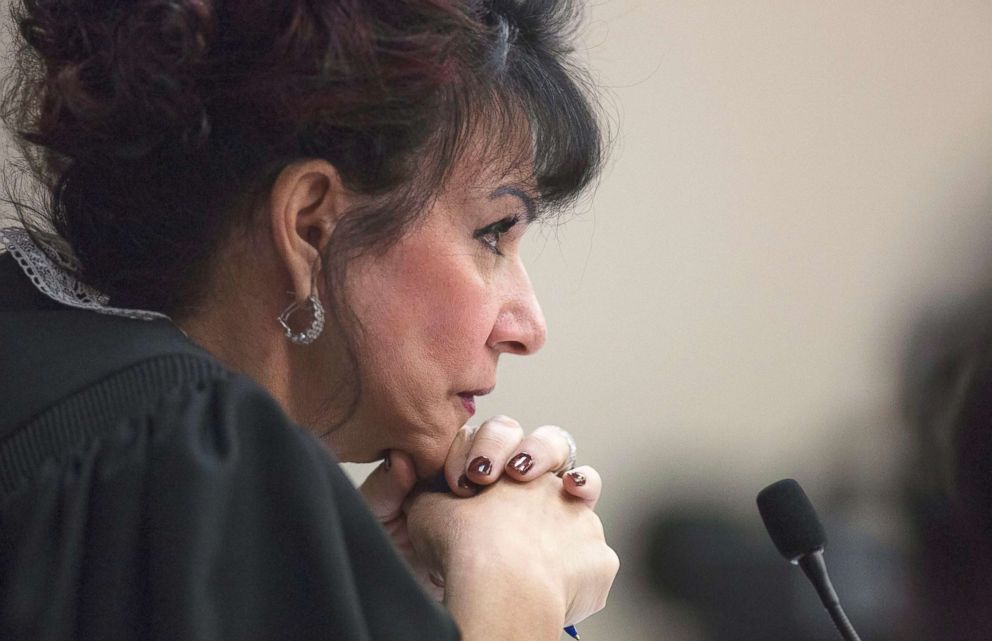 Laurie Levenson, a criminal law professor at Loyola Law School, said that it made a "huge" difference that her expressive statements were made during the sentencing.
During a trial, she said, a judge "should never make remarks like this because that would look like a judge had already taken sides."
The sentencing hearing, held in Ingham County Circuit Court in Lansing, Michigan, was live streamed and followed by people across the country.
The response to Aquilina's comments, which included tweets lauding her words and gifs of her dramatically flinging a letter Nassar had written the court, likely stems from the fact that it isn't what people expected, Levenson said.
"I think what we are hearing is people being surprised by the words the court used because they were much more expressive than we hear from other judges," Levenson said. "It doesn't mean she didn't do her job."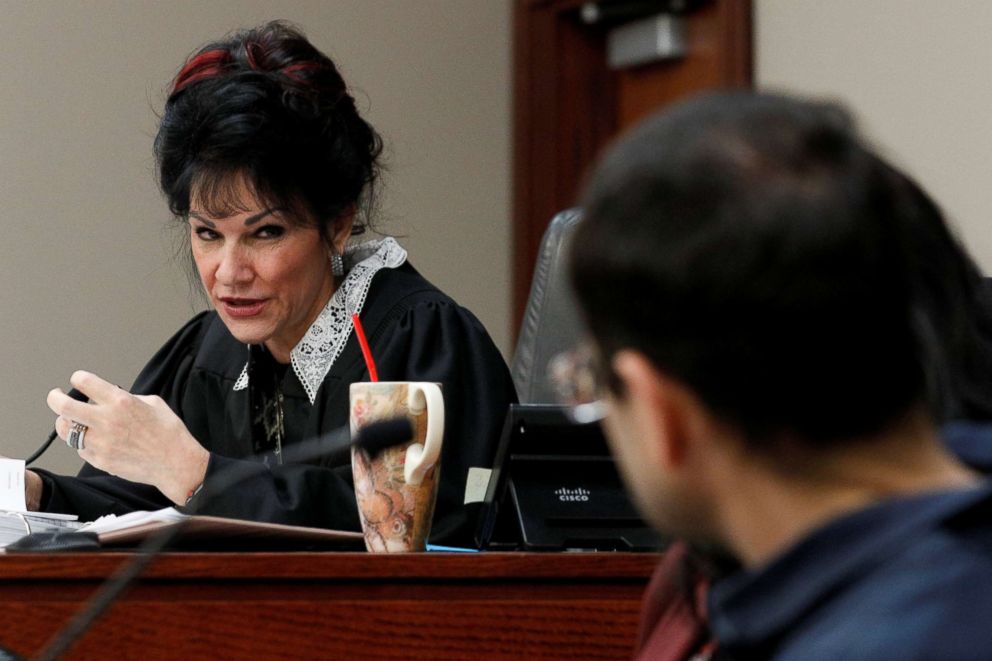 She added that, while it is definitely acceptable to support victims and recognize how "incredibly difficult it is for the victim" to come forward, she thinks some of Aquilina's more extreme comments were examples of "unfortunate phrasing."
Specifically, Levenson noted Aquilina's use of the phrase "death warrant" on Wednesday.
"We do really have death warrants and this wasn't one" she said.
Another comment Levenson found poorly worded could be seen as a nod to revenge.
At an earlier point in the hearing, after one of the victims gave their statement, Aquilina said that if the Constitution didn't forbid cruel and unusual punishment, she "might allow what he did to all of these beautiful souls —- these young women in their childhood -— I would allow someone or many people to do to him what he did to others."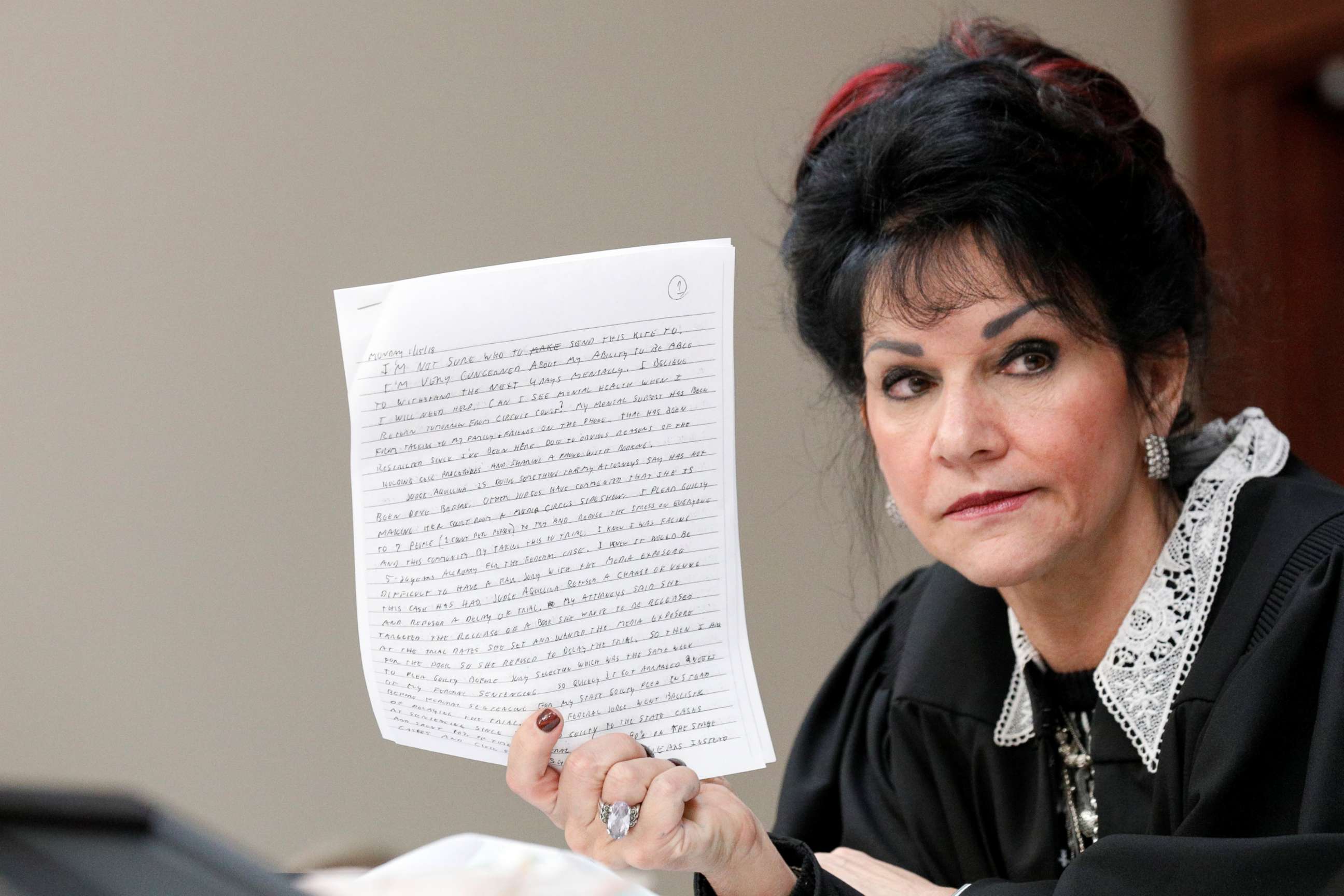 "Would you really sentence somebody to be subjected to sexual abuse?" Levenson said to ABC News. "I think judges have to be really careful about the words that they use."
The contrast between the two sides in the case also appears to have had an impact on how willing viewers were to accept Aquilina's reactions.
"While her commentary has been unorthodox, so is the scale and scope of his crimes," Abrams said. "These were children who were assaulted, many of whom were still very reluctant to come forward. I think Judge Aquilina created a courtroom environment that ensured these women and girls knew that their voices were heard and respected."