Last Known Living 9/11 Search-and-Rescue Dog Honored in New York City
Bretagne the golden retriever also celebrated her 16th birthday in the city.
— -- The last known living 9/11 search-and-rescue dog was recently honored with a weekend full of surprises in New York City, where she also celebrated her 16th birthday.
Bretagne the golden retriever and her handler Denise Corliss are a part of Texas Task Force 1, one of the FEMA national urban search-and-rescue programs that responded to Ground Zero to help find survivors and, later, to help recover the lost bodies of victims.
"Responding to the World Trade Center was our first deployment," Corliss told BarkPost, which sponsored their trip and commemoration in the city. "We were there to try and find survivors. When our task force arrived in Ground Zero, I just couldn't believe the magnitude. And then I look down to her, and she seemed stoked and ready to work.
"Towards the end of our mission, it changed from a search mission to a recovery mission. I was just so grateful to have a canine partner that helped me get through it."
Corrliss and Bretagne arrived in New York City last Friday, and they spent the entire weekend being honored and thanked with surprises and gifts from various companies and organizations in the city.
They were treated to a special suite at 1 Hotel Central Park, where Bretagne got a luxury doggie bed, dozens of toys and even room service dining.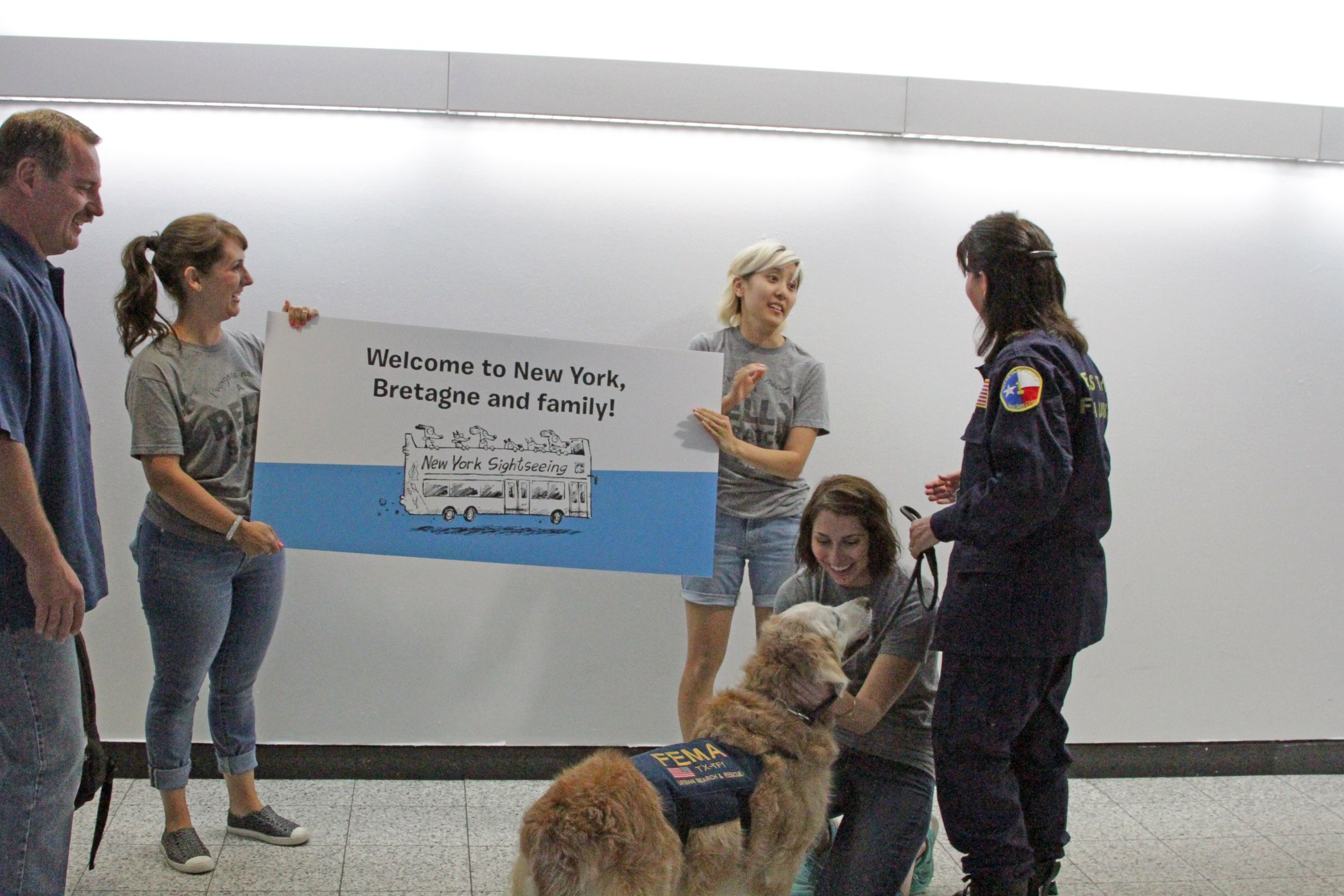 They got to ride in a vintage yellow cab, and when they were taken to Times Square, a huge billboard with Bretagne's photo lit up.
"NYC welcomes you and your mom," it read. "Thank you for both your services."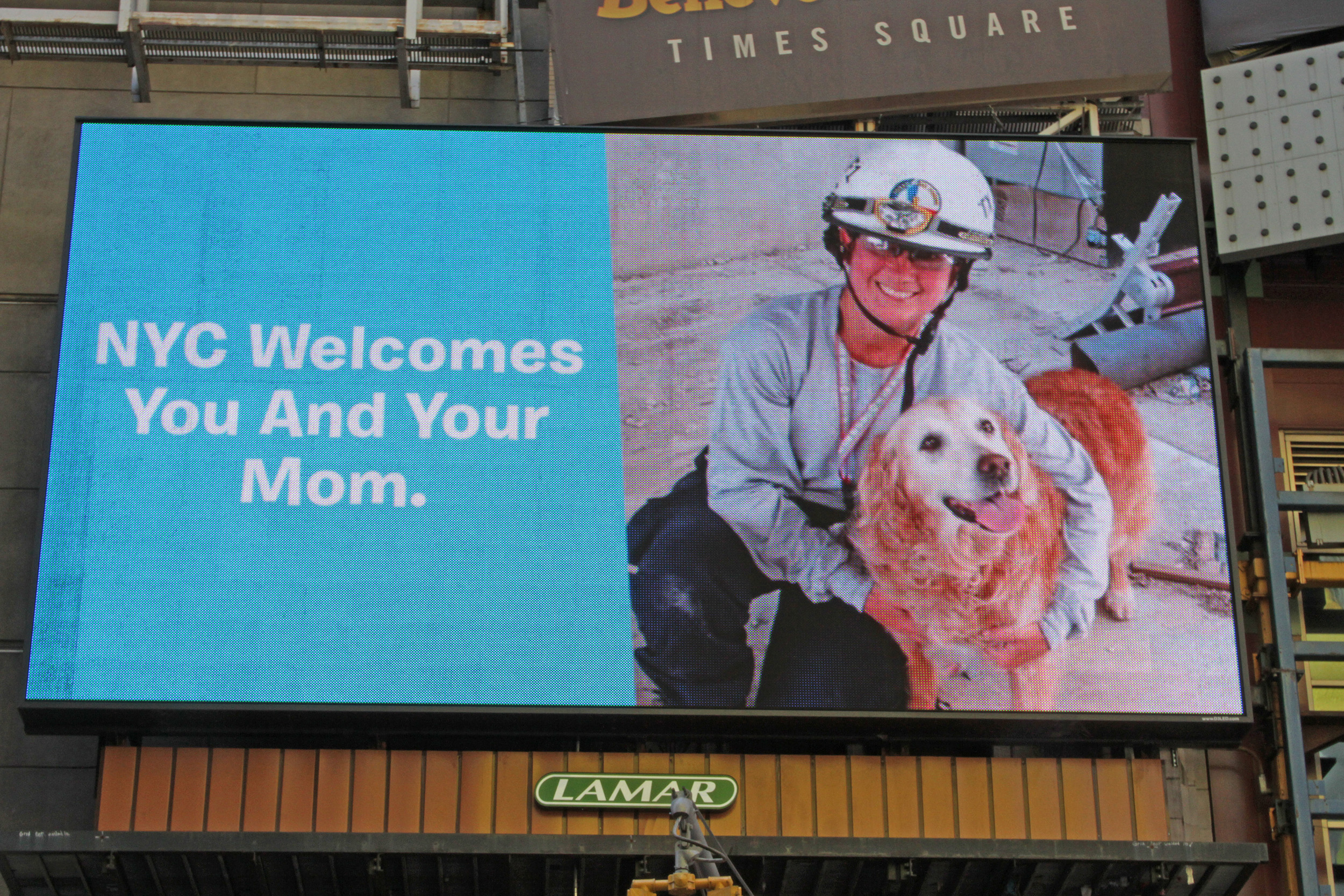 The 16-year-old golden retriever then got a little playtime at the Hudson River Park, where she was presented the "doggie equivalent of the key to the city -- a bone to the city" made by Tiffany and Co.
Along the way, dozens of New Yorkers stopped to pet Bretagne and thank her for her service.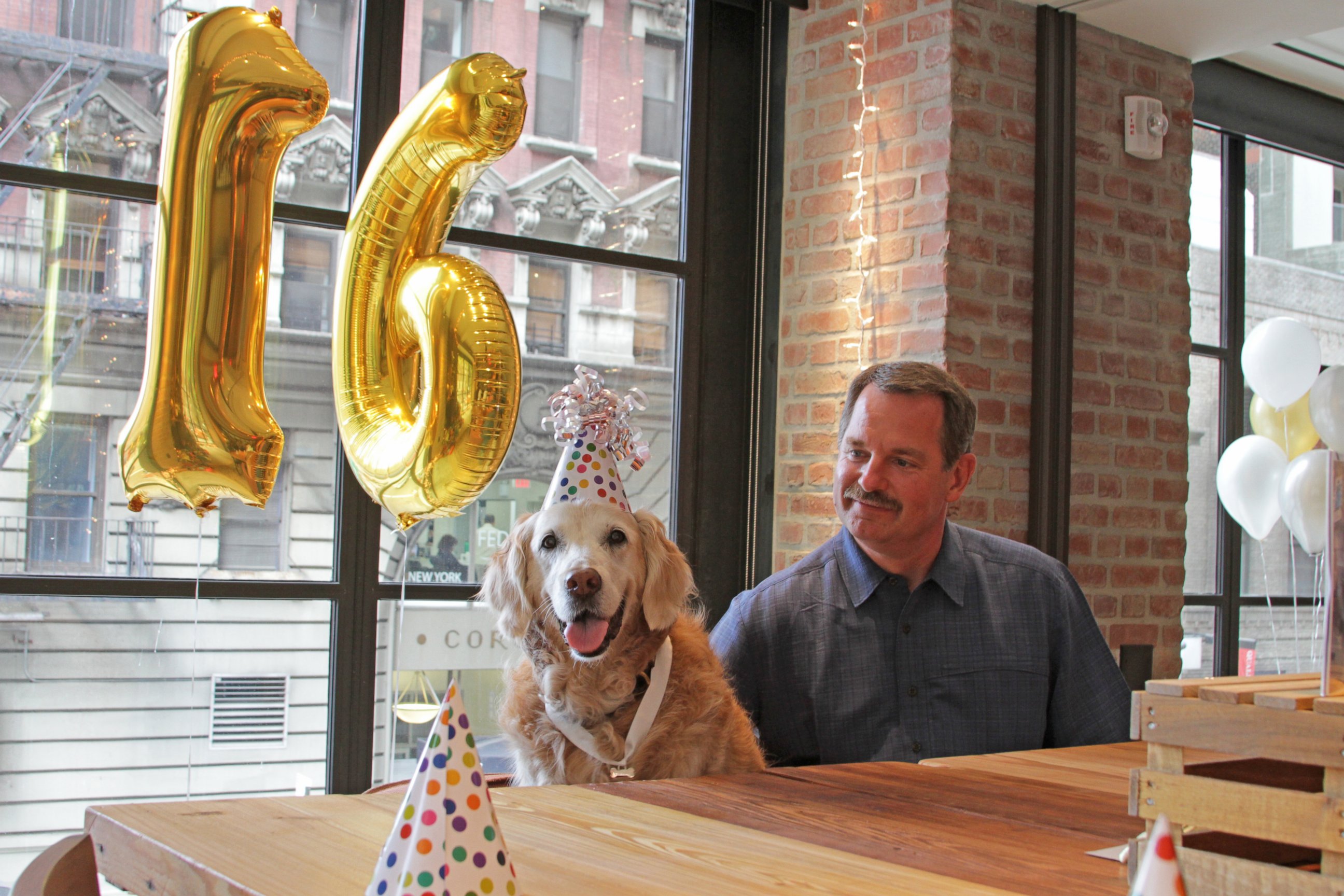 At the end, she was treated to an "epic" Sweet 16 party, where she received hundreds of gifts and even got her own dog-friendly birthday cake.
Perhaps most special of the gifts was a cobblestone dedicated to Bretagne at the 9/11 memorial plaza by the National September 11 Memorial Museum.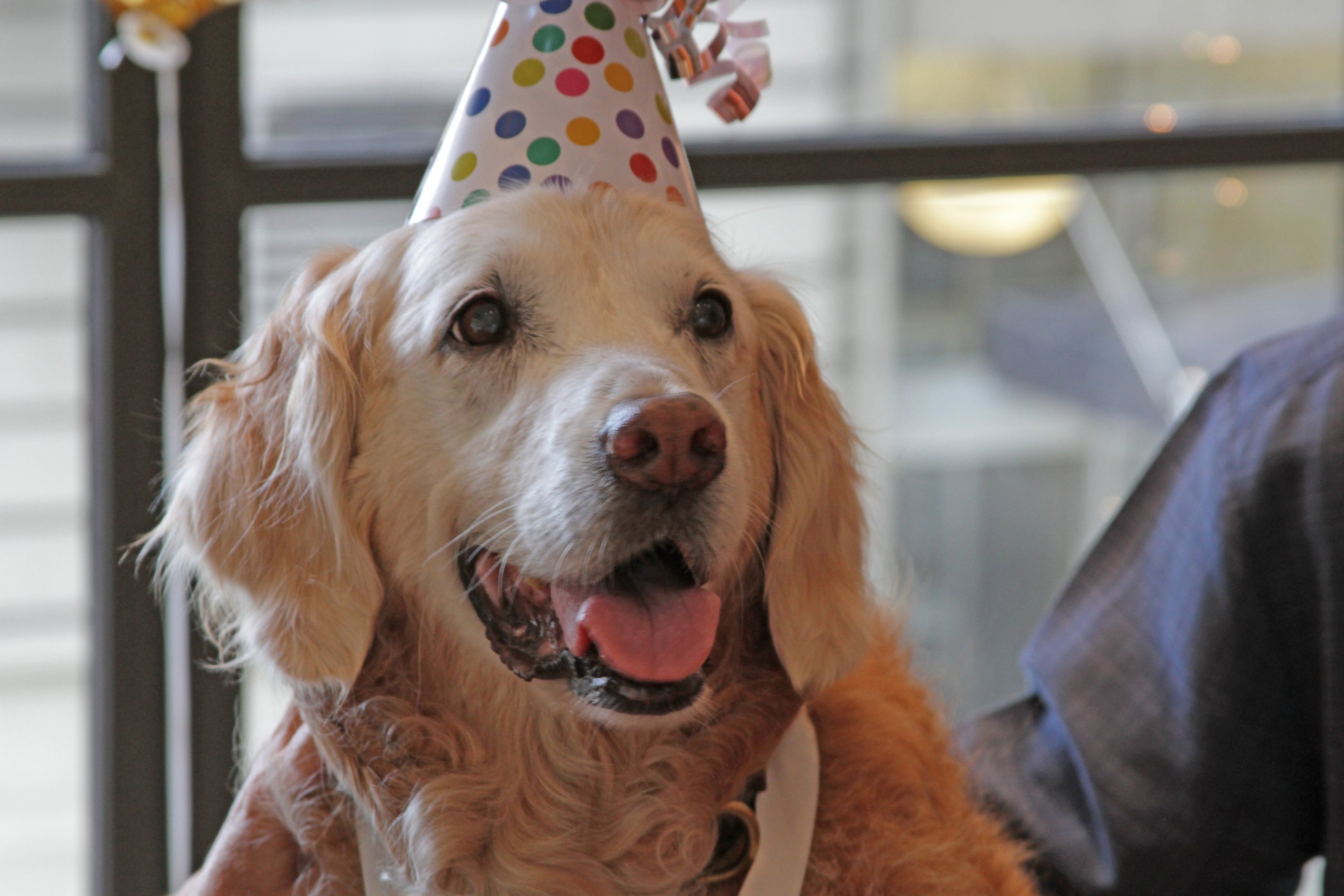 Though Bretagne is now retired, she continues to volunteer at school programs that help children learn to read.
Her career in recovery work includes not only her service at Ground Zero, but in other major disaster zones, including New Orleans after Hurricane Katrina.
"When we deployed to some of the disasters, what I didn't anticipate is the role that they take on as a therapy dog," Corliss said. "It provides an opportunity for people to have support from a dog and comfort from a dog."
She added, "I've had several canine partners, but Bretagne is that one dog for me."